Both sides in a transgender bathroom case before the Supreme Court urged the justices to go ahead with it on Wednesday, despite the Trump administration's cancellation of former President Barack Obama's guidance on the issue.
The Trump administration last week withdrew an Education Department letter that concluded that public schools violate Title IX when they refuse to let students use the bathrooms matching their gender identities. The letter was the basis of a federal appeals court ruling in favor of a transgender Virginia high school student, Gavin Grimm, 17, who wants to use the boys' bathroom.
The Gloucester County School Board appealed the ruling, and the Supreme Court has scheduled oral arguments for March 28.
After last week's change in policy by the Trump administration, the court asked lawyers for Grimm and the school board to weigh in on what should happen now. In letters sent today, both sides said go ahead anyway.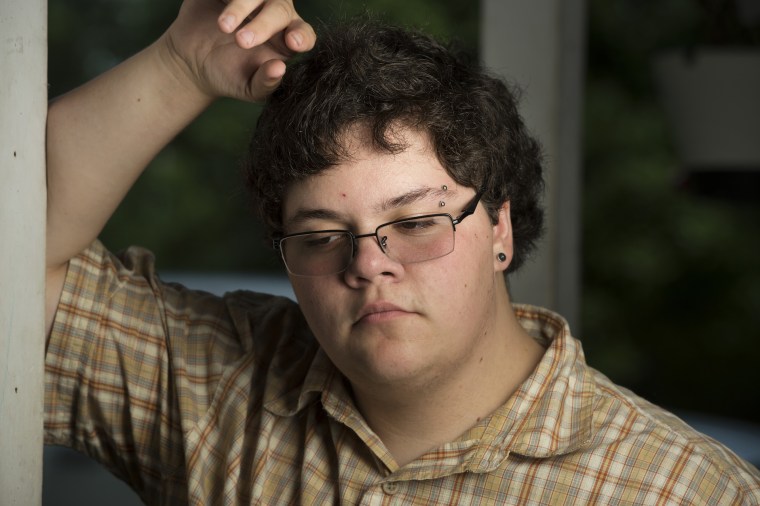 They agreed that the court should answer the fundamental question in the case: Does Title IX's ban on sex discrimination also forbid discrimination on the basis of gender identity?
"Delaying resolution of that question will only lead to further harm, confusion and protracted litigation for transgender students and school districts across the country," said Joshua Block of the American Civil Liberties Union, which is representing Gavin.
Kyle Duncan, the lawyer for the school board, said there was no need to send the case back for "needless additional litigation in the lower courts."
Duncan did suggest, however, that the court could delay arguments to give both sides more time to submit additional briefs and to hear from the Justice Department. That would also make it more likely that Neil Gorsuch, Trump's nominee to fill an empty seat on the court, would be approved by then, and the school board may be assuming he'd be in their camp.
The Supreme Court hasn't yet said what it will do in light of the letters.