A potentially tragic accident involving a 9-year-old boy in a bounce house in Southern California is the latest harrowing incident to highlight the dangers posed by the popular party attraction.
Strong winds were being blamed for sending the inflatable structure airborne Saturday afternoon from a residential neighborhood in Adelanto, north of San Bernardino, and causing it to land about a quarter of a mile away into traffic.
The San Bernardino County Sheriff's Department said in a statement that the boy fell out of the bounce house after it rolled onto Highway 395 and struck a car. The child suffered minor injuries.
The driver was not hurt but was "shook up from the ordeal," the sheriff's department said.
Such terrifying incidents have been captured on video or shared on social media — prodding experts to warn parents to ensure the structures are properly secured to the ground.
In 2014, two upstate New York boys were thrown from a bounce house from 20 feet in the air. One of the boys, 5, hit his head on a parked car when he landed in the parking lot of an apartment building, police said. The other boy, 6, was dropped in the street and suffered broken bones.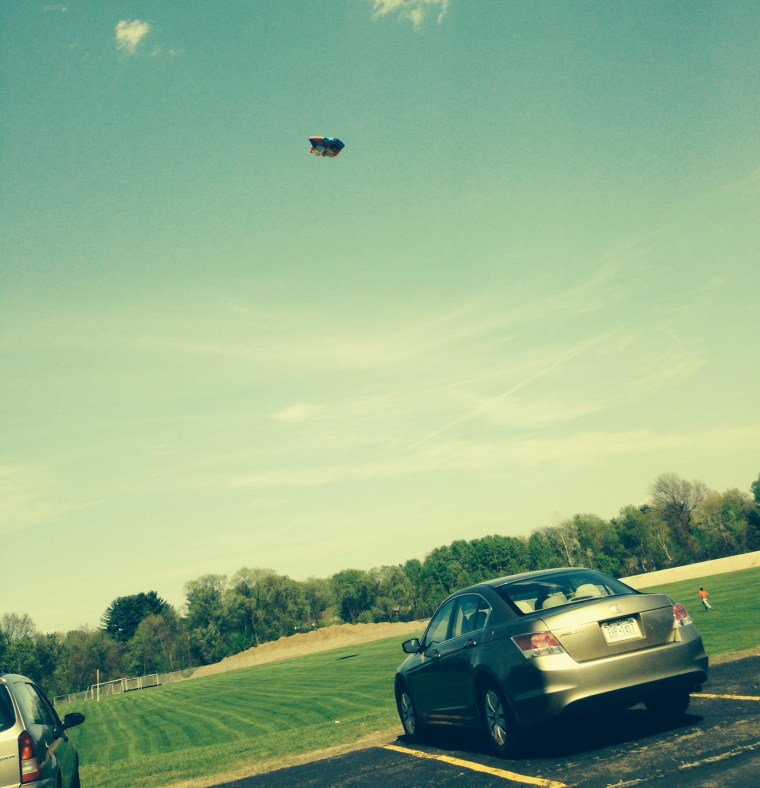 In another case last year, five children in Greenville, South Carolina, were injured after a gust of wind blew their bounce house into the air during a church carnival. A local fire chief described the sight as a "mini-tornado."
It's crucial for companies that rent out bounce houses to provide the necessary stakes to keep the inflatable structures secured and nailed down, "Today" national investigative correspondent Jeff Rossen has previously reported.
Experts said the stakes should be at least 18 inches long and hammered at a 45-degree angle into the ground.
If the bounce house is on concrete, sand bags should be used to keep it weighed down.
Experts added that if winds reach 15 to 20 miles per hour, no one should be allowed inside the structure as a precaution.