A 10-year-old boy who was hospitalized in critical condition last week after he was shot during a high school football game in New Jersey has died.
Atlantic County Prosecutor Damon G. Tyner announced Micah Tennant's death in a statement Wednesday, saying that the charges against one of the suspects, Alvin Wyatts, has been upgraded to murder.
"We would like to express our sincere condolences to the Tennant family on the tragic passing of Micah. Words at this time seem so insufficient to portray the anger and outrage that our community feels regarding his loss," he said. "However, his spirit will live on in so many people that he inspired."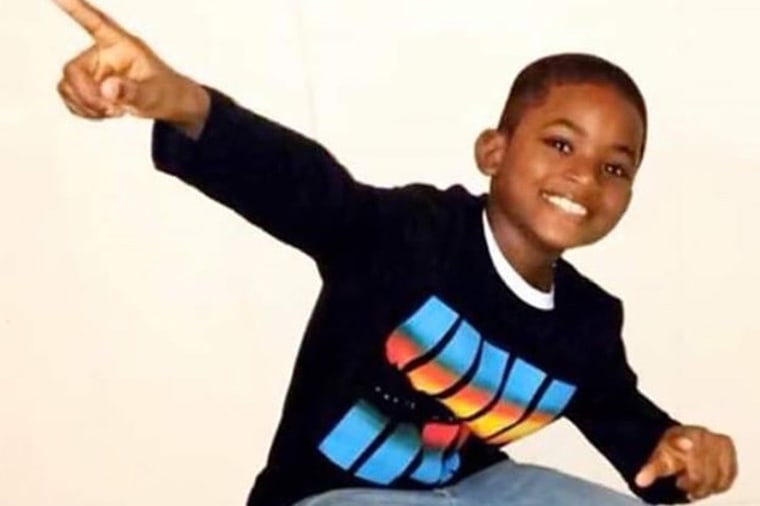 Micah and other spectators were watching the Pleasantville Greyhounds play the Camden Panthers in Pleasantville around 8:30 p.m. Friday when gunfire erupted, sending the panicked crowd running.
Micah was initially hospitalized and listed in critical condition. A 15-year-old boy suffered a graze wound and was treated and released from the hospital.
A man, 27, was shot and taken to the hospital in stable condition. Tyner said in a press release Saturday that the man needed surgery.
Gov. Phil Murphy said he was "devastated" by the news of Micah's death.
"No child deserves to have their promising life cut short, especially by indiscriminate and senseless gun violence," he said in a statement. "No parent deserves to bury their child. We will hold [Micah's] memory close, and we will remember his name, as we continue our work to make New Jersey safer for all of our families."

The Pleasantville Police Department said in a Facebook statement that it was sending its "deepest sympathy" and "strongest possible support" to the child's family.
Wyatt and four others were arrested in connection with the shooting. In addition to the murder charge, Wyatt faces charges of attempted murder, unlawful possession of a weapon and possession of a weapon for an unlawful purpose.
Police also arrested Michael Mack, 27; Tyrell Dorn, 28; Shahid Dixon, 27; and Vance Golden, 26. They face charges of unlawful possession of a weapon and certain persons not to possess a weapon. Dixon is also charged with eluding.
The shooting postponed the game between the two south New Jersey high school teams. The Philadelphia Eagles opened up their home stadium, Lincoln Financial Field in Philadelphia, about 5 miles from Camden, where the teams finished the game Wednesday night.