A 5-year-old boy attacked by a mountain lion outside his home in Colorado on Friday night is in fair condition, officials said.
The boy's mother told police he had been playing in the front yard with his older brother when she heard screaming and ran outside to find a mountain lion on him, the Pitkin Sheriff's Department said in a news release.
The mother told police she was able to pull the boy away from the animal.
The boy's father called 911 to tell dispatchers he was driving his injured son to the hospital just before 8 p.m. local time, authorities said.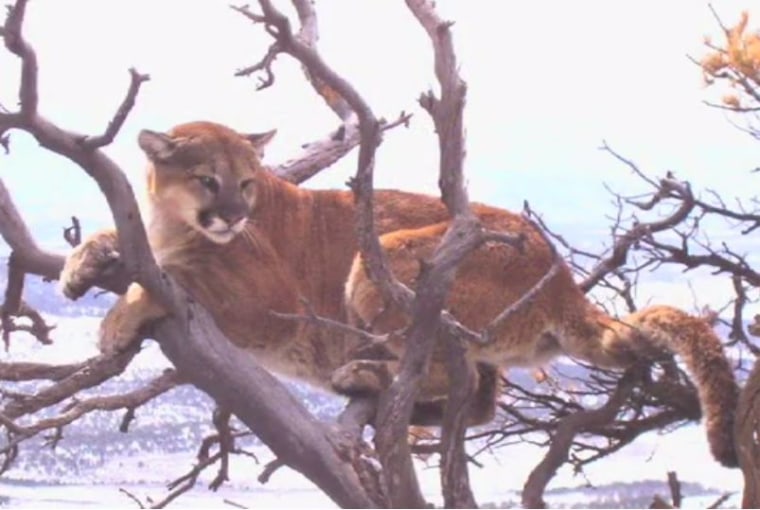 The boy, whose name has not been released, sustained injuries to his face, head and neck, police said. He has been transferred in fair condition to a hospital in Denver, according to officials with Aspen Valley Hospital.
Pitkin County Undersheriff Ron Ryan told the Aspen Times that the boy was" conscious and alert."
His mother, who sustained minor injuries to her hand and legs, was "treated and released in good condition," according to Aspen Valley Hospital spokeswoman Jenny Dyche.
The attack occurred approximately 10 miles northwest of Aspen on Lower River Road in unincorporated Pitkin County.
Sheriff's deputies and a U.S. Forest Service officer located a mountain lion in the same area where the mother said the attack took place and put the animal down, the sheriff's department said.
Officials with Colorado Parks and Wildlife will examine the deceased lion and attempt to locate a second lion that was reported to be in the area earlier in the day, officials said.
Mountain lions are "generally calm, quiet, and elusive,"
according to Colorado Parks and Wildlife
. A recent increase in numbers is blamed on more people moving into their habitat and a rise in the deer population.