A boy who has been missing from Washington state since at least mid-June was found safe in Missouri, the FBI office in Seattle said Tuesday.
Authorities said 8-year-old Breadson John had vanished by June 17, when a welfare check at his home in Vancouver, Washington, just across the state line from Oregon, determined his absence, officials said.
Community members had "concerns for his welfare," the FBI said in an earlier statement, and Vancouver police detectives dispatched to check on Breadson couldn't find him.
Vancouver police said in December that family members detectives contacted had not provided information about Breadson's whereabouts.
On Friday, Breadson was found unharmed with the help of sheriff's deputies in Jasper County, Missouri, the FBI said. It wasn't clear what he was doing there, how he got there or what he had been doing since June.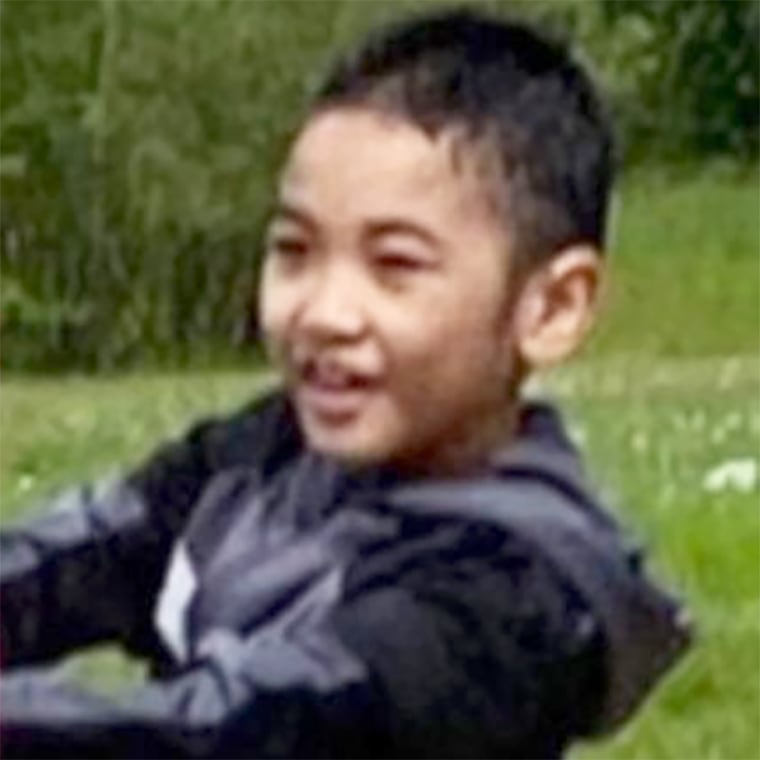 According to NBC affiliate KGW of Portland, Oregon, the FBI discovered Breadson had been taken to Jasper County in August, a finding that led up to last week's recovery.
After his disappearance, the FBI said he had ties to or might visit Hawaii, Arizona, Washington or the Federated States of Micronesia.
Breadson, who also goes by the nickname Brxsan, was born in Hawaii and speaks English and Chuukese, also spelled as Trukese, a tongue native to the Federated States of Micronesia, the bureau said.
Nearly a month ago, the FBI issued a new missing poster for Breadson.
Photos of him on the poster now include the word "Recovered."