The Boy Scouts of America has issued a recall of about 110,000 neckerchief slides that have been found to contain dangerous levels of lead.
The recall, which was posted Wednesday by the U.S. Consumer Product Safety Commission, details four models that have been shown to contain "levels of lead that exceed the federal lead content ban" within the slides' colored enamel.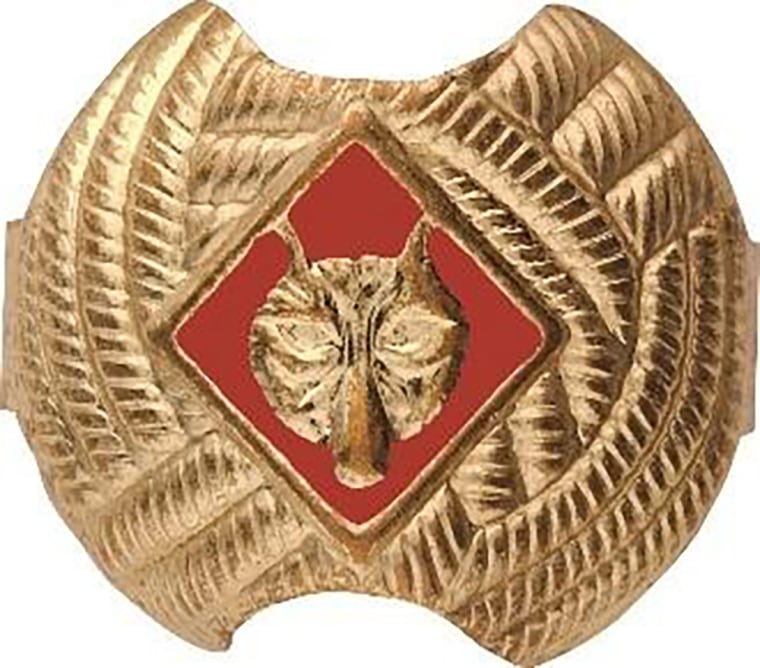 The models up for recall are featured in red wolf, green bear, orange lion, and blue Webelos. The CPSC is urging consumers to look at the white labels attached to the slides with P.O. numbers 200228276, 20023175, 200233281 or 200236630.
Exposure to lead can have negative health consequences and prove to be toxic if ingested by young children, the CPSC said.
As of Thursday, the government agency noted that there have been no incidents or injuries related to owning the products manufactured by Strategic Orient Sourcing.
Consumers have been urged to stop using the slides and return them to any Boy Scouts of America retail stores or distributor for a free replacement.
The slides, which were sold for $6 a piece between February and August, secure the decorative bandannas that are part of the scouts' uniforms.
A Boy Scouts notice issued Thursday said the recall was "voluntary" and provided information as to how returns could be made online.
"We have investigated the entire production process in cooperation with the manufacturer, and we have identified an isolated, one-time production error which we believe caused this problem," a Boy Scouts spokesperson said. "That error has been corrected. We are reviewing the quality controls we use to ensure the quality and safety of our products."