SCHENECTADY, N.Y. — The boyfriend of a New York woman who was killed Saturday after the couple pulled into the wrong driveway while searching for a party recalled her final moments Tuesday, saying in an interview that his life was shattered.
Blake Walsh, 19, of Cambridge, New York, said exclusively Tuesday night in a phone call that he and three passengers — two friends and his girlfriend, Kaylin Gillis, 20 — had been looking for the party when two rounds were fired in their direction.
Walsh, who was driving a Ford Explorer, said Gillis was fatally shot as they left a driveway in Hebron, about 50 miles north of Albany.
Walsh said the four friends were traveling with another vehicle that also pulled into the wrong driveway. The group realized they were at the wrong home and were leaving.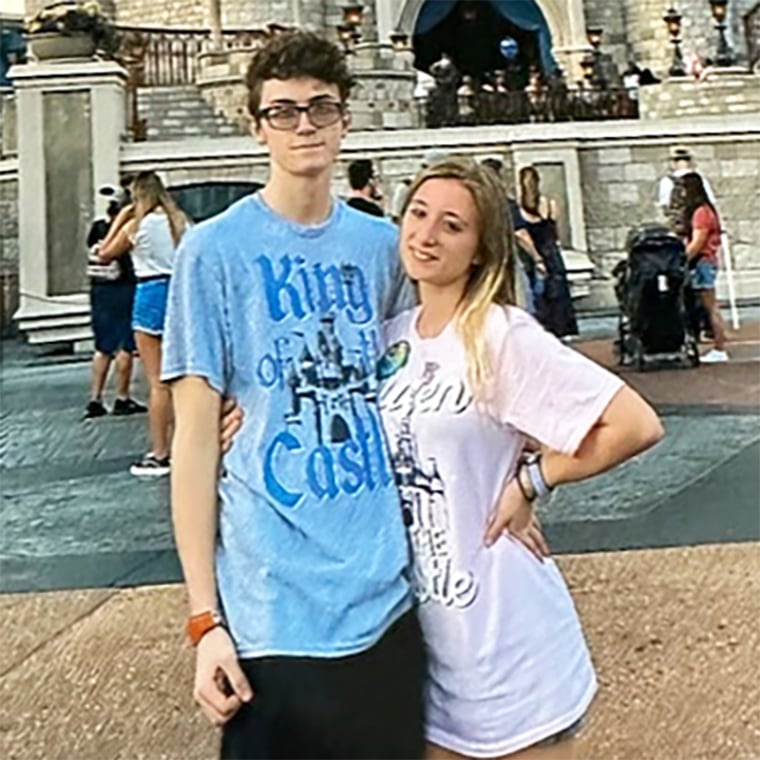 "We thought we were at the right address," Walsh said. "We didn't have any cell service to figure it out. As soon as we figured it out that we were at the wrong location, we started to leave, and that's when everything happened."
Walsh said what occurred next was a blur.
"My friend said, 'They're shooting — go!' I tried to step on the gas as fast as I could, and that's when the fatal shot came through," Walsh said.
"I want to believe it was instant. I'm hoping it was. I'm praying it was," he said through tears.
Authorities said the suspect, Kevin Monahan, 65, fired twice after the group mistakenly turned into the driveway of his home. Monahan is alleged to have fired as the group was leaving, Washington County Sheriff Jeffrey Murphy told reporters Monday.
Murphy said the group "clearly" posed no threat.
One of the bullets struck Gillis, who was pronounced dead several miles away after the group called 911, authorities said. Walsh said she was struck in the neck. They had to drive 5 miles because of the lack of cell service, he said.
"It did not feel like that," Walsh said. "It felt like 30 seconds. The adrenaline was rushing so bad."
Monahan was arraigned Sunday on charges of second-degree murder and pleaded not guilty, said his lawyer, Kurt Mausert.
Mausert said Monahan did not intend to hurt anyone when he fired.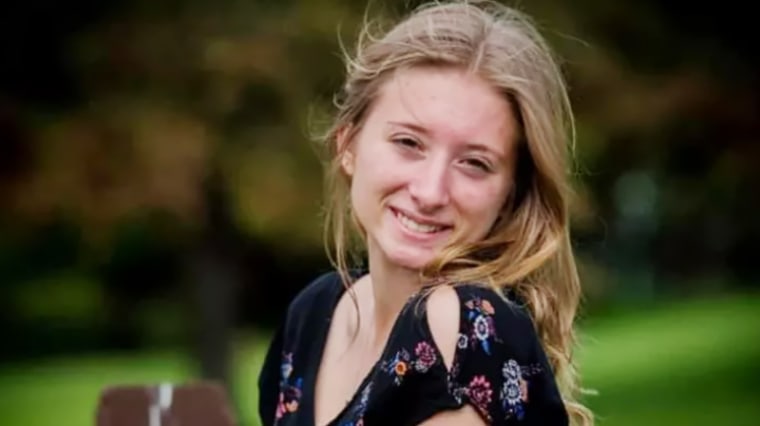 "When you have a victim and a tragedy, the thing everyone wants is a villain, but not every time there's a victim and tragedy is there a villain," he said. "A number of errors were made that were unintentional."
Monahan, who was being held Tuesday at the Warren County jail, is expected to appear in court Wednesday for a bail hearing, Mausert said.
Leaders in New York condemned the gun violence, which came days after a teenager in Kansas City, Missouri, was gunned down when he mistakenly went to the wrong home to pick up his younger brothers.
Sen. Kirsten Gillibrand, D-N.Y., called Saturday's shooting "horrifying" and said: "Our children shouldn't be met with lethal violence for making simple, completely harmless mistakes. This reckless, senseless gun violence has stolen far too many children from their families, and it must be stopped."
Walsh said he met Gillis, an animal lover and aspiring marine biologist who graduated from Schuylerville High School in 2021, when he was a sophomore in high school.
The couple often spoke about being the "2%," he said, citing an apparent statistic that indicated only 2% of high school sweethearts get married.
They had been a couple for more than four years.
"I had high hopes, and I had plans," Walsh said. "I didn't want to be with anybody else, and I wanted to spend the rest of my life with her."
He said of Gillis: "I want the world to know how good of a person she really was and how much she impacted everybody who had the fortunate opportunity to be in her life."
Walsh said he'll miss "her smile," "her eyes" and "how happy she was able to make me."
He added, "My world was taken from me Saturday."
Walsh also said he plans to attend Monahan's bond hearing and hopes he's punished to the fullest extent of the law.
"I need to see who took my girlfriend away from me. I need to look at him," Walsh said.
Antonio Planas reported from Schenectady and Tim Stelloh from Fort Bragg, Calif.