Bradley Cooper is facing mounting backlash over his use of a prosthetic nose in his depiction of composer and conductor Leonard Bernstein in the coming movie "Maestro," prompting Bernstein's children to rush to Cooper's defense for his portrayal of their father.
The biographical romance, which Cooper co-wrote, produced and directed, tells the story of Bernstein, who famously co-created "West Side Story," with a focus on Bernstein's 25-year marriage to Felicia Montealegre.
After Netflix dropped the trailer for the film Tuesday, advocates and social media users were quick to notice the change in Cooper's appearance, with some branding his apparent use of a prosthetic nose as antisemitic.
"Hollywood cast Bradley Cooper — a non Jew — to play Jewish legend Leonard Bernstein and stuck a disgusting exaggerated 'Jew nose' on him," StopAntisemitism, an organization aimed at countering antisemitism, said on X, the social media platform formerly known as Twitter.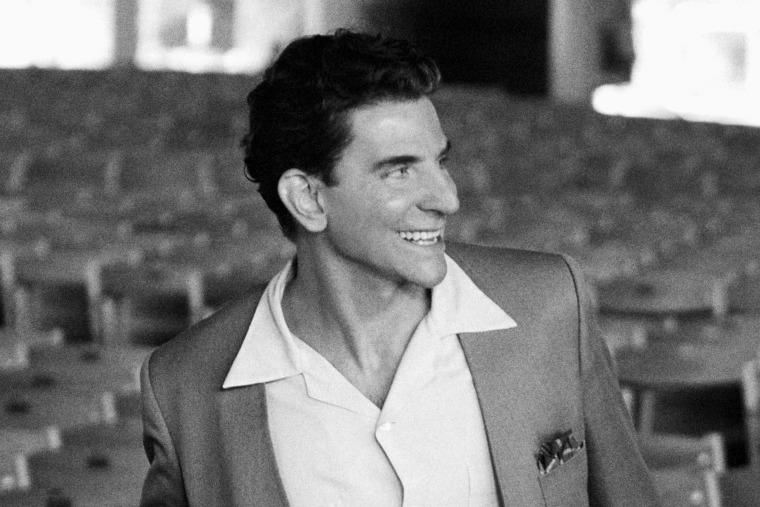 Social media users also weighed in, one of them writing: "Bradley Cooper is putting himself in an insanely large prosthetic nose to play a Jewish man in Maestro and we're all just supposed to act like that's cool and normal?"
"Just looked up a picture of the real Leonard Bernstein…. the big antisemitic prosthetic nose on Bradley Cooper was definitely not necessary…" another commenter wrote.
"I saw Bradley cooper play the elephant man with no prosthetics on Broadway," another social media user said. "But then he plays a Jew and decides he needs a huge nose?"
"He's the director too so don't blame anyone else," they added.
Several social media users said the film was a clear case of "Jewface," a term used to characterize stereotypical or inauthentic portrayals of Jewish people. Some also questioned why Cooper, who is not publicly known to be Jewish, was playing a famous Jewish person in the first place.
"There was no need for Bradley Cooper to add an odd prosthetic nose on top of this to play Leonard Bernstein," a social media user wrote. "His own nose is longer! And I still would have preferred they at least give Jewish actors a chance to audition before automatically casting someone more famous," the user said, adding the hashtag "#JewFace."
Bernstein's children issued a statement in defense of Cooper, saying that he included them in his "journey" to play Bernstein, who died in 1990, and that the misunderstanding breaks their hearts. 
"It's true that Leonard Bernstein had a nice, big nose," the statement said. "Bradley chose to use makeup to amplify his resemblance, and we're perfectly fine with that. We're also certain that our dad would have been fine with it as well." 
The statement went on to characterize the complaints as "disingenuous attempts to bring a successful person down a notch — a practice we observed all too often perpetrated on our own father."
"At all times during the making of this film, we could feel the profound respect and yes, the love that Bradley brought to this portrayal of Leonard Bernstein and his wife, our mother Felicia," the statement said.
Cooper and Netflix did not immediately respond to a request for comment from NBC's "TODAY" show.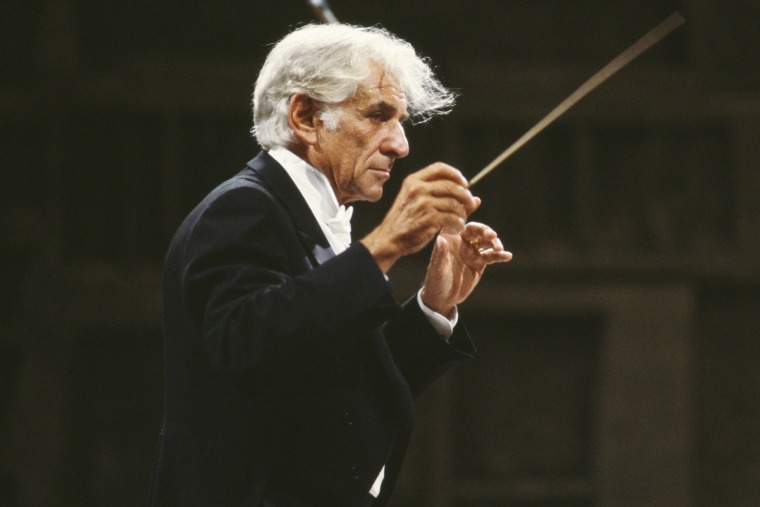 The comedian Sarah Silverman highlighted concerns about "Jewface" in Hollywood portrayals in 2021, saying the film industry had a "long tradition of non-Jews playing Jews."
"And not just playing people who happen to be Jewish but people whose Jewishness is their whole being," she said on "The Sarah Silverman Podcast."
Silverman defined the word as "when a non-Jew portrays a Jew with the Jewishness front and center, often with makeup or changing of features, big fake nose, all the New York-y or Yiddish-y inflection."
"In a time when the importance of representation is seen as so essential and so front and center, why does ours constantly get breached, even today, in the thick of it?" she questioned at the time.
The Media Diversity Institute describes on its website how portrayals of Jewish people as having "large, hooked" noses is an "image so deeply imbedded in modern culture, that most do not acknowledge that it is actually a deeply antisemitic stereotype."
"It hasn't always been this way. Before the 12th century, there is no evidence of Jews being depicted with large noses," it says, asserting that the caricature of Jewish people "goes back to antisemitic and Nazi propaganda from the 1930s and since then has gone on to become a common trope and, whether intentionally or not — pushes antisemitic stereotypes to this day."
Depictions of Jewish people in popular culture have been criticized dating to Shakespeare's "The Merchant of Venice" and Charles Dickens' "Oliver Twist."
Antisemitic incidents in the U.S. have been at record highs, according to the Anti-Defamation League.
Last year, the ADL recorded 3,697 reports of antisemitic incidents throughout the U.S., which it said was the most on record since it began tracking antisemitic incidents in 1979.
"Maestro" will have its world premiere at the Venice Film Festival in September, and it is expected to have a limited theatrical release on Nov. 22 before it hits Netflix on Dec. 20, according to Netflix.