The mother of a teenage girl who was declared brain dead in California after complications during tonsil surgery spoke out in an open letter Wednesday, saying that her daughter is improving.
"I can tell you that she is much better physically since she has left Children's Hospital and I see changes that give me hope," Nailah Winkfield wrote in a letter posted on the "Keep Jahi McMath on life support" Facebook page.
Winkfield thanked people who have been supportive of her cause to keep her daughter on life support, as well as those who have criticized the family's decision.
Jahi McMath was declared brain dead at Children's Hospital in Oakland, Calif., on Dec. 12, 2013, three days after she underwent a routine tonsillectomy.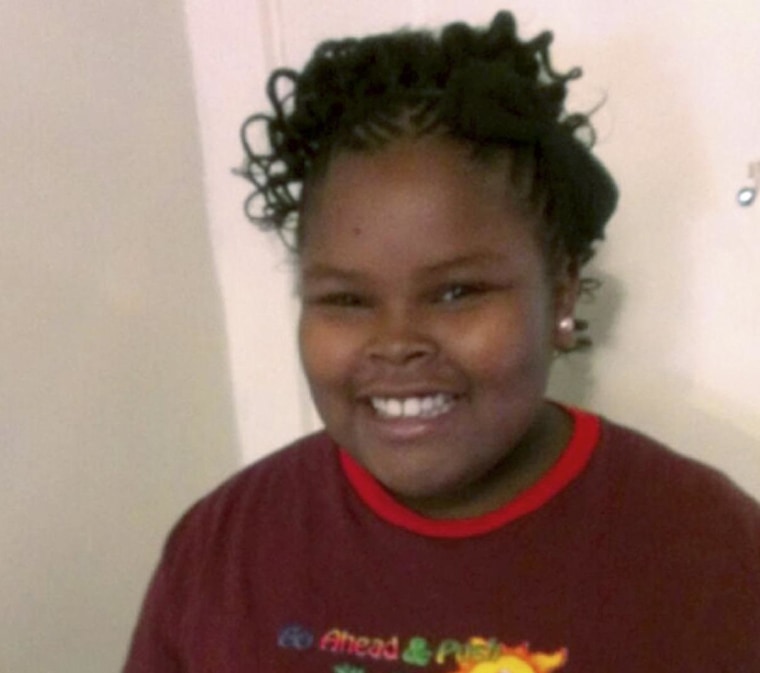 Jahi's family fought to keep the eighth-grader on life support even though doctors testified that she was technically dead. Children's Hospital would not treat Jahi and tried to remove her from a ventilator before her family moved her to an undisclosed care facility on Jan. 6.
Winkfield didn't specify where her daughter was, but her lawyer, Christopher Dolan, said on Jan. 8 that doctors inserted gastric tube and tracheotomy tube, procedures that Children's Hospital refused to perform.
"Thank you to all of the people who view my daughter as the sweet, innocent, 13 year old girl that she is and not a dead body or a corpse," Winkfield said.
Those who oppose the decision to keep Jahi alive argue that Dolan is giving the family false hope and believe keeping Jahi alive is cruel since she has been legally dead for over two months.
"I know people are concerned and I want to make sure you know that Jahi is not suffering ... I will never let her suffer," Winkfield said.
— Elisha Fieldstadt