By the time Ann Stewart hit retirement age, the real estate executive was starting to notice some "senior moments."
"As you get older, you just realize you're forgetting things or you're leaving things behind, and that is not a good sign of aging," Stewart said.
Many people believe those signs are inevitable — but after taking part in a research study on brain-training, Stewart isn't one of them.
Three times a week for a month, she played a video game called "NeuroRacer," guiding a car down a winding road while picking out flashing circles along the way.
The game's creator, Dr. Adam Gazzaley of the University of California San Francisco, said Stewart and the other seniors markedly improved their ability to multitask, performing as well as 20-year-olds. Months later, they still performed better on cognitive tests.
"I don't sit around worrying about losing my mind anymore," Stewart laughed.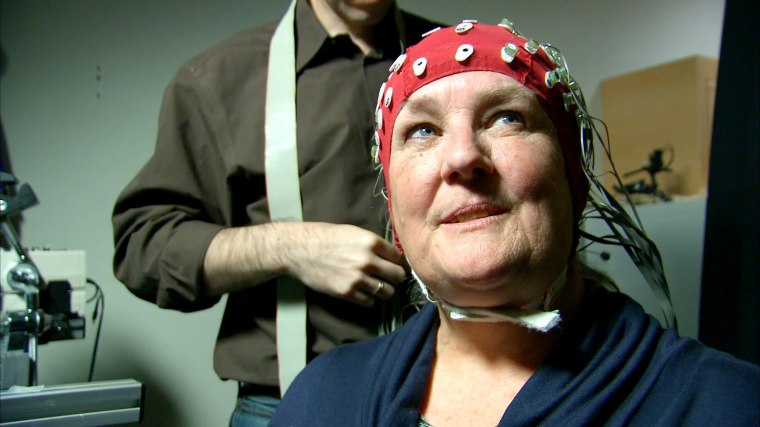 Gazzaley is at the forefront of the brain-game movement, a cadre of scientists who are trying to prove with laboratory studies that an iPad might be even more effective than a pill in keeping older minds young.
He thinks it might only be a couple of years before doctors are writing golden-agers prescriptions that are filled at the app store instead of the pharmacy.
"I could see these as being educational tools and wellness tools for people that already have healthy minds but want to improve them," said Gazzaley, whose games are not on the market yet. "And I could see these as new therapeutic tools, essentially digital medicine for people that have deficits."
The field is exciting — and controversial.
In 2014, a group of scientists issued a statement complaining that claims about the effects of brain games were being trumped up. Laura Carstensen, director of the Stanford Center of Longevity, told the New York Times that assertions games could keep Alzheimer's at bay were particularly "unconscionable."
Just a month ago, the company behind the Lumosity brand agreed to pay $2 million to settle charges by the Federal Trade Commission that it was hyping the benefits of dozens of games.
Dan Hurley, a science journalist who delved into the research for his book "Smarter: The New Science of Building Brain Power," agrees that some companies are "overly vigorous" in their claims but also said the medical literature shows that many games are effective.
"It's not a bunch of snake oil," he said. "There's serious work going on."
One knock on brain games is the idea that they are simply teaching the participant how to get better at a specific task, but Hurley said evidence is piling up that the improvements stick around and spill over into other areas of life.
"I used some of these brain games on myself and found that I literally improved on an IQ test," he said.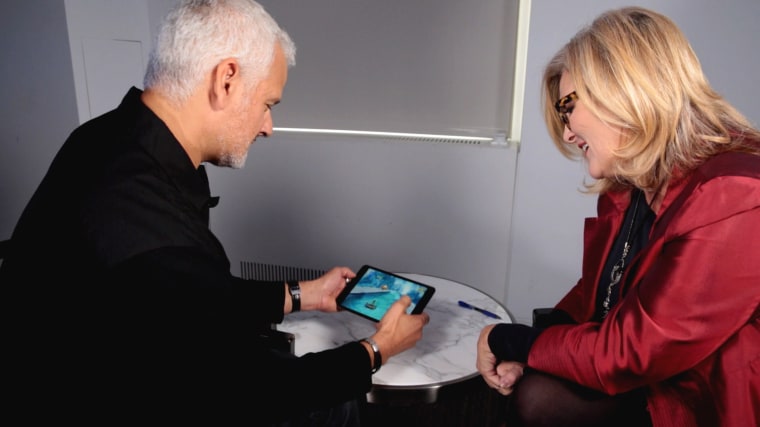 Gazzaley, who has a doctorate in neuroscience and a medical degree in neurology, said the core of all the research is recognition that the brain remains plastic — able to change in response to experiences — throughout life.
"We thought for a long time that this plasticity of our brain really ended after critical stages of development, and then the rest of your life is just downhill," he said. "And now we don't believe that anymore."
The trick is devising a game that gives your brain the right "experience" to improve thought processes, working memory or attention span, validate it through scientific methodology and bring it to the market.
Gazzaley co-founded a company called Akili that licensed the technology behind NeuroRacer and built a new game, Project: Evo. Akili is moving toward a multisite clinical trial to get Project:Evo approved as a therapeutic device for children with attention-deficit disorder.
Gazzaley is also developing and testing new games, including one called, "Body Brain Trainer," that involves a gym workout.
That makes a lot of sense to Hurley, who notes that there's no debate over whether physical activity helps people think better.
"You know," he said with a laugh, "recent research has established that the brain is apparently connected to the rest of the body by something called 'the neck' and that exercising your body is, in fact, the best proved way to improve your mental functioning."