Two flight attendants filed sex discrimination complaints against Frontier Airlines on Tuesday, charging the airline with failing to accommodate pregnant and breastfeeding employees.
Jo Roby and Stacy Rewitzer have each worked for Frontier for over 10 years and say they were forced to take excessive unpaid leave due to a policy that forbids breastfeeding employees from pumping breastmilk while on duty. Both flight attendants say their shifts are typically over 10 hours long, with back-to-back flights.
"I am bringing these charges not just for me and my daughter, but also for future flight attendants and their families," said Roby in a statement provided by the ACLU. "No one should have to choose between being the mom she wants to be and pursuing the career she loves."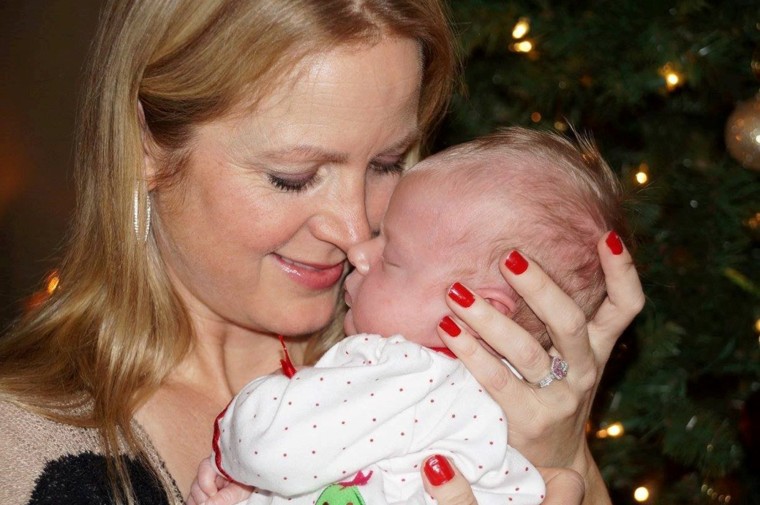 The two complaints, filed Tuesday with the Equal Employment Opportunity Commission, come exactly one year after four Frontier pilots filed similar charges.
The Frontier pilots — Brandy Beck, Shannon Kiedrowski, Erin Zielinski, and Randi Freyer — submitted EEOC complaints in May 2016 that also said the company would not allow them to pump breast milk on duty, much less provide the private pumping area that is mandated under Colorado's Workplace Accommodations for Nursing Mothers Act.
The filings, submitted with the help of the ACLU and the law firm Holwell Shuster & Goldberg LLP, also charge a violation of Title VII of the Civil Rights Act. That law bans sex discrimination in employment, and states that " women affected by pregnancy, childbirth, or related medical conditions shall be treated the same for all employment-­related purposes."
Related: Internet Erupts After United Airlines Boots Girls for Wearing Leggings
In a statement on Tuesday, Frontier told NBC News that the company complies with state and federal law.
"Our policies and practices comply with all federal and state laws as well as with the relevant provisions of the collective bargaining agreement between Frontier and its flight attendant group," said the statement. "We have made good-faith efforts to identity and provide rooms and other secure locations for use by breast-feeding flight attendants during their duty travel."
In their complaints, Roby and Rewitzer both describe multiple attempts to communicate with superiors at work and request accommodations for pumping breast milk, as well as trying to rearrange their work schedules.
In Roby's EEOC filing against Frontier, the flight attendant said she communicated a dozen times with a senior employee relations manager who told her to take a leave of absence in order to breastfeed, although Roby said she planned to breastfeed her child for up to two years. The manager also allegedly told Roby she was not allowed to pump in airplane bathrooms, "for [my] safety and the safety of others," the complaint says.
There was no other place for the flight attendant, while on flight duty, to pump besides the airline bathroom, she says.
"Frontier's policies are discriminatory at a structural level and need to be changed," said Galen Sherwin, senior staff attorney with the ACLU Women's Rights Project. "How is it that a job that is majority female still fails to take into account pregnancy and breastfeeding? It's time for Frontier to start addressing the needs of pregnant and breastfeeding workers — both inside and outside the flight deck."