Former CIA officers are expressing exasperation over CIA director John Brennan's recent remark that "we don't steal secrets."
"Is he joking?" John Sipher, who spent decades spying in sensitive overseas posts and retired in 2014 as a senior manager, wrote in a column published Wednesday on a national security web site, the Cipher Brief.
In fact, Sipher and other former CIA officers say, stealing secrets is the CIA's "job one" overseas.
Brennan told National Public Radio last week that he objects to the idea that the CIA engages in theft.
"We uncover. We discover. We reveal. We obtain. We elicit. We solicit — all of that," he said.
John Maguire, a retired CIA officer who led operations in Baghdad, told NBC News that Brennan's comments "make the U.S. look dumb."
"Every aspect of what the CIA does overseas is illegal," he said. "We don't 'solicit' secrets — we steal them. What does he call breaking into an embassy? It's absurd on its face."
In the interview, Brennan appeared to be trying to push back against a term that implied lawlessness, noting that everything the CIA does is legal under U.S. law. But his remarks are likely to chill agency officers and their sources who are risking their lives to break the laws of other countries to protect U.S. national security, Sipher and other former officers told NBC News.
Sipher wrote that Brennan avoids the term "espionage," and "does not view the CIA as an espionage service. Wow."
Click Here to Read Sipher's Full Piece
The former officers worry that that Brennan's worldview is corrosive to the CIA. They say his recent re-organization of the agency is weakening the operations arm, which does the spying. It recruits sources, collects intelligence and runs covert operations abroad.
Sipher, the recipient of the Distinguished Career Intelligence Medal, went to work after retirement for a consulting firm run by Gen. Stanley McCrystal, the former top U.S. commander in Afghanistan.
Sipher told NBC News he was "shocked" to hear Brennan's comments, noting that CIA informants regularly risk prison or death to help the agency steal information.
"He is well aware that it feeds a long-held narrative that he doesn't fully support the collection side of the house," Sipher said.
Sipher and Maguire's views are shared by many former CIA operations officers, most of whom spoke to NBC News on condition of anonymity. Sipher's decision to go public — and Maguire's to support him — are unusual in the intelligence world, whose inhabitants typically like to hash out disputes among themselves.
CIA spokesman Dean Boyd said Brennan was only trying to rebut the pejorative term "steal," but that he fully supports "human intelligence operations."
Traditionally, CIA operations officers tend to work separately from the analysts who interpret the intelligence and publish it for review by the president and others.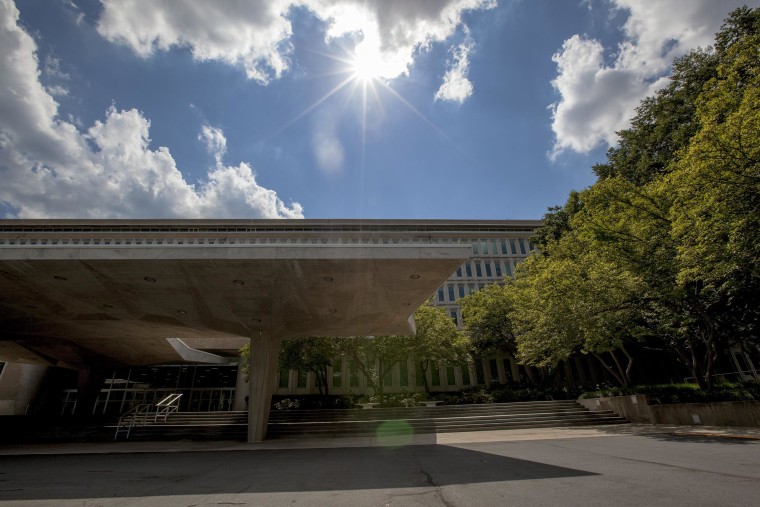 Under the reorganization, Brennan created 10 "mission centers" in which analysts and operators will be working together, reporting to the same bosses. Many have praised the set-up, which is modeled after the agency's Counterterrorism Center. But Sipher and others say it has put more layers of management between top officials and field operatives, feeding the CIA's penchant for bureaucratic lethargy and risk aversion.
Frank Archibald, who was head of what then was called the National Clandestine Service and has since been renamed the Directorate of Operations, resigned last year in part over his misgivings about the reorganization, several former officers who have spoken to him told NBC News. Archibald did not respond to requests for comment.
Brennan's comment "confirms the fears of many CIA employees and alumni that Brennan's recent efforts to restructure and change CIA culture were a furtive means of weakening the clandestine service, and empowering the analytical side of the agency," Sipher wrote.
Brennan spent a career at CIA as an analyst, and in the 1990's he won a plum appointment normally reserved for operators — station chief in Saudi Arabia. Some CIA case officers — the spies — have long been suspicious of him.
"Brennan is not a case officer and has resented case officers since the day he joined the organization," Maguire said.
Agency spokesman Boyd responded by saying "it is absurd to turn a simple statement about complying with U.S. law into a plot to undermine CIA's clandestine operators.
"CIA Director Brennan is fully committed to ensuring that CIA's clandestine operators remain the world's preeminent collectors of human intelligence."