Bresha Meadows, the 15-year-old girl Ohio jailed for killing her allegedly abusive dad, finalized a plea deal Monday with Trumbull County prosecutors that will soon move her from behind bars to a treatment center.
The teen, who has been locked up for 10 months already, will be moved from a detention center to the Bellfaire JCB residential treatment center on July 29th — where she will receive therapy for the next six months.
Then, if all goes well, after 18 months in custody, she will finally go home.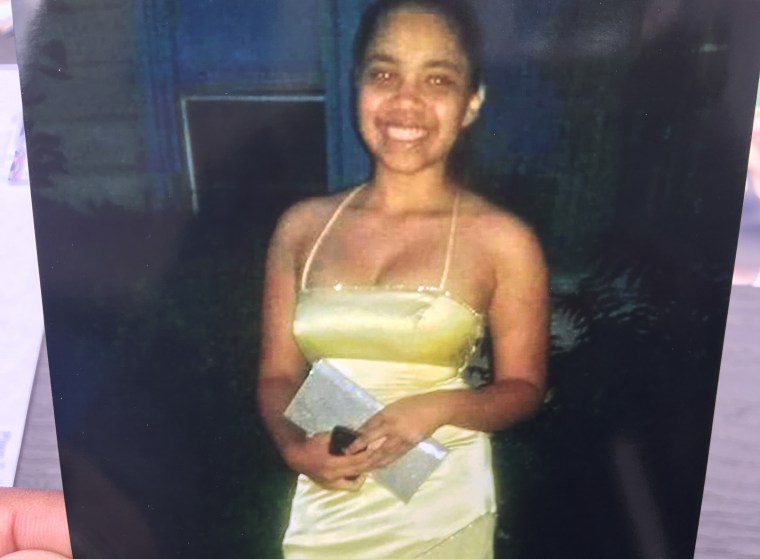 Defense attorney Ian Friedman told NBC News on Monday that the plea deal also sealed the teen's case at age 21 so that "she will go into adulthood with a clean record."
Meadows was originally charged with aggravated murder. On Monday, the charge was dropped to involuntary manslaughter. Meadows entered a plea of "true," essentially a guilty plea, in accordance with the deal.
Friedman celebrated the deal, saying "this started with the potential of life without parole." He said the teen was "incredibly relieved" at Monday's hearing.
"She smiled today, and for the first time you really felt that smile was genuine. She started to talk about her future for the first time," said Friedman. "And she's pleased to know that her case may help other kids in her same situation."
In Ohio, children above the age of 14 can be tried as adults, and for several months after the July 2016 shooting, it was unclear whether prosecutors would continue the case in juvenile court or whether Meadows would become the youngest inmate in the Ohio penitentiary system. Prosecutors announced in December that Meadows would remain in juvenile custody.
The case received international attention as an example of how domestic violence survivors are sometimes punished for self-defense or retaliating against abusers.
Last August, mother Brandi Meadows told reporters that her daughter's action saved her life and that her husband, Jonathan Meadows, had been physically abusing her for years.
"I am so sorry she had to go through this," said Brandi Meadows in August 2016. "She is my hero. She helped me; she helped all of us so we could have a better life."
The mother of three had filed for a restraining order against her husband in 2011, writing on the order that she was afraid he would kill her and the children. She later withdrew the order and returned to her husband.
"In the 17 years of our marriage, he has cut me, broke my ribs, fingers, the blood vessels in my hand, my mouth, blackened my eyes. I believe my nose was broken," Brandi Meadows wrote. "If he finds us, I am 100 percent sure he will kill me and the children...My life is like living in a box he created for me, and if I stepped out of that box, he's there to put me back in that box."
That story was echoed by other family members, including Bresha's cousin Ja'Von Meadows-Harris, who shared a harrowing recollection of abuse just this Sunday with the Cleveland Plain Dealer. In the account, Ja'Von described watching Jonathan beat Brandi until she fell down — once curling her body over baby Bresha's so the baby wouldn't be struck by the blows.
In the same article, Brandi's sister Martina Latessa — herself a domestic violence detective with Cleveland Police — said that Bresha had once run away from home at age 13 and hid in an abandoned building, so scared of her father that she had wet her pants.
In an email to NBC News, though, Jonathan's sister Lena Cooper said, "My brother was not a violent monster."
"It is a plot and my family is not agreeing to a plea deal," said Cooper, "Because we know the only way the truth will come out is if it goes to trial."
In the email, Cooper questioned why Brandi would have stayed with Jonathan Meadows if she was being abused, and asked, "Why would grown children stay home and move their partners in if their mother was being beaten everyday?"
But University of Florida criminologist Kathleen Heide, who specializes in parricide or children who kill their parents, has said that the majority of kids are driven to kill a parent by severe trauma at the hands of that parent.
"These are kids who've endured years of abuse," Heide told Huffington Post in February. "They've tried to get away. They may have attempted or thought about suicide, and they've enlisted the help of others, often to no avail."
Heide testified at Monday's plea hearing, saying the teen should be receiving mental health care.
According to Jasmine Monroe, a reporter with Cleveland NBC affiliate WKYC, prosecutors in the case told the judge Monday that it's important for Meadows to receive appropriate treatment.
Trumbull County prosecutor Stanley Elkins told NBC News earlier this month that he was eager to reach a plea agreement with attorneys representing the teen.
"As an attorney you always prefer to reach an agreement," said Elkins, chief prosecuting attorney for the Trumbull County juvenile division. "It may not be something both sides like, but at least it would happen. When you get before a judge and jury, everything can change."
As the chapter neared a close, the #FreeBresha movement expressed bittersweet sentiments on Monday about Meadows' case.
On Monday evening, supporters prepared to hold a vigil outside of the Cook County Juvenile Court in Chicago.
On a Facebook invite for the gathering, organizers said they "still have a lot of work to do in support of Bresha — and other incarcerated children."
CORRECTION (May 22, 2017, 5:30 p.m.): An earlier version of this article misstated the name of Bresha Meadows' defense attorney. He is Ian Friedman, not Ian Thompson.