The Trump administration is in the final stages of proposing a change to Medicaid that it says will increase financial transparency by hospitals, but health care advocates say will cause vulnerable hospitals to close and hurt Medicaid beneficiaries.
In an effort to increase transparency, the administration's rule will require hospitals and states to share more data about the funds they receive through Medicaid, but at the same time it will lead to a decrease in Medicaid's federal matching dollars by redefining what is considered to be public funds.
The federal government typically matches what those hospitals generate in public funds — including money from state, city and county taxes — as part of its agreement with states, but this rule would reduce hospital supplemental payments and limit state Medicaid financing by creating standards that critics say are vague and go beyond the agency's authority.
Ultimately, the shift could reduce national Medicaid funding by between $37 billion to $49 billion annually and cause hospitals to lose $23 billion to $31 billion in annual Medicaid payments, according to the American Hospital Association.
For Kansas, which is considering expanding Medicaid to help bolster financially vulnerable rural hospitals, while also providing health care coverage to as many as 150,000 people, the proposed changes could make an already bad health care situation worse.
A study released this month by the Chartis Center for Rural Health found that 30 percent of the state's 105 rural hospitals are economically compromised and in danger of closing.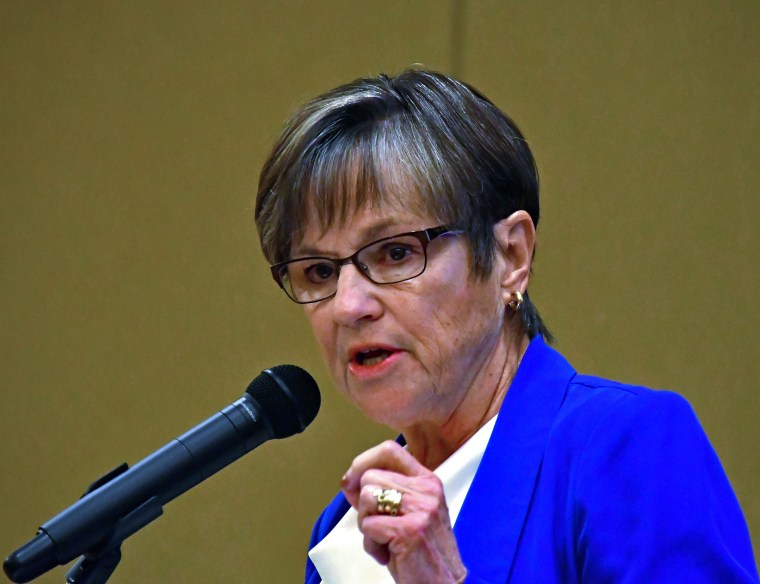 "Clearly our hospitals cannot take a financial hit — they're already on the brink," Kansas Gov. Laura Kelly, a Democrat, told NBC News. "We're really looking for ways to help them navigate and change their business models so that we can continue to provide health care services to our rural populations. Any cut in reimbursement is not going to be helpful at all."
A rural hospital crisis has led 166 infirmaries to close nationwide since 2005, according to the North Carolina Rural Health Research Program. That crisis peaked in 2019 with the closing of 19 facilities, and another four have shut their doors so far this year.
The danger of rural hospital closures in Kansas, which lead to a lack of accessibility to emergency care, is in part what has helped propel the conversation for Medicaid expansion forward in the state. Kelly announced last month that she had reached a deal with state Senate Majority Leader Jim Denning, a Republican, which they had hoped to have completed at this point in February.
"I don't see Medicaid expansion as a solution for all that ails our rural hospitals," Kelly said, "but it would be one more tool in the box to help them work that issue out, and it would help buy them some time to work out a different business model."
Download the NBC News app for breaking news and politics
Rural populations are more likely to be uninsured or use Medicaid, according to the Kaiser Family Foundation. Receiving reimbursement from Medicaid helps make up for facilities that treat those populations.
Seema Verma, the administrator for the Centers for Medicare and Medicaid Services, defended her proposed rule this week.
She wrote in a blog post Wednesday that the current payment system is filled with vulnerabilities that could allow states to game the system and avoid taking full responsibility for payments to providers.
"Data indicates that these additional payments are used unevenly across states, leading to large funding inequities across the nation," she wrote in defense of the new rule. "As providers come up with creative strategies to put up the state's match, they are essentially allowing the state to skirt its responsibility to finance part of the program while increasing Medicaid costs without any clear connection to the volume or quality of services delivered."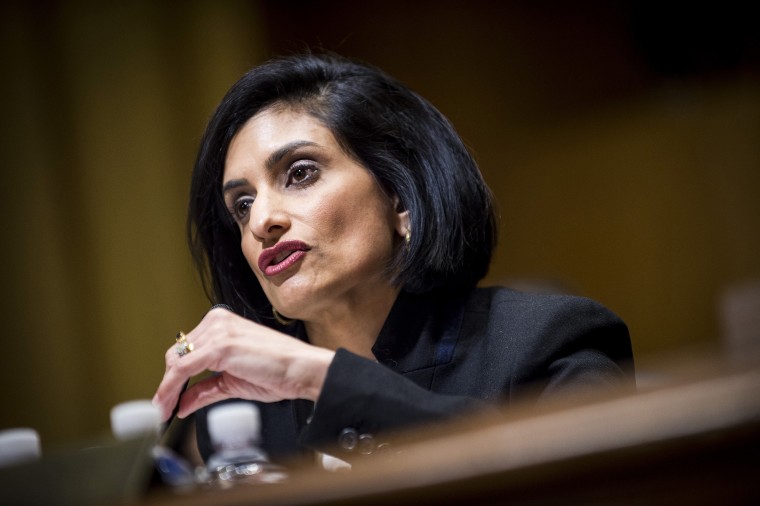 A CMS spokesperson added in an email to NBC News that estimates, like the American Hospital Association's, that the rule would remove tens of billions of dollars from Medicaid and threaten health care access were "overblown and without credibility," noting that the administration was only seeking fairness for "federal taxpayers and to states that have played by the rules."
"If states have arrangements that need to evolve to comply with any final rule, we would work with them to make that a successful transition," the spokesperson said. "But we do have a responsibility to answer the calls from oversight bodies and address practices that have allowed states to avoid contributing their fair share to the program, effectively increasing the federal contribution above what the law provides."
But health care advocates and experts say that Verma and the Trump administration are ignoring the financial realities of hospitals in the United States and noted that the agency had not conducted a full investigation of what the fallout of the rule change would be.
The American Hospital Association requested CMS to withdraw the rule in its entirety because it would hurt providers and beneficiaries and contained "numerous legal infirmities."
The Medicaid and CHIP Payment and Access Commission, a federal agency that provides policy and data analysis to Congress, said in a letter to Verma that it supported the administration's push for transparency, but urged CMS not to implement the rule because CMS "has not fully assessed the effects of these changes. In particular, the Commission is concerned that the proposed changes could reduce payments to providers in ways that could jeopardize access to care for Medicaid enrollees."
The specter of the rule alone has caused a real fear among providers, experts said.
"The proposed changes in the program appears disproportionately likely to take safety net dollars from the small rural hospitals," Dr. Nancy Dickey, president of the Rural and Community Health Institute at Texas A&M, said. "I've talked now to half a dozen small rural hospital administrators, and they're very concerned if the changes go through, it may have such a negative impact on their bottom line that they have to talk about closing their facilities."
But critics say CMS's proposed rule, one that could be calcified soon after it completes another 60 day comment period, is just the latest attack in an ongoing Trump-led "regulatory war" that aims to undermine entitlement programs, like Medicaid and the Supplemental Nutrition Assistance Program, or food stamps.
"This proposed rule is one more administrative action that underscores the Trump administration's continued effort to undermine Medicaid," said Jessica Schubel, a senior policy analyst focused on Medicaid at the Center on Budget and Policy Priorities, a progressive think tank. "It's just one thing after another and issues that continue to build an onslaught on this program by taking away Medicaid protections and health care coverage from people."
The White House declared this month that it would allow states to receive Medicaid funding as a block grant, or a lump sum, which critics said could lead to limits on benefits and decrease enrollment for a program that provides health care coverage to more than 70 million Americans.
Another proposed change to the country's largest public health insurance program that is expected to have a negative impact is the Office of Management and Budget's proposal to lower the federal poverty line, granting state requests to add work requirements and premiums to the benefit.
The financial strain that CMS's proposed rule could inflict upon rural hospitals could have deadly consequences, according to Dickey, who pointed out a recent study that found the closing of rural health care facilities increased the mortality rate in those populations by 5.9 percent.
Their viability is intertwined with the future of these communities, she said.
"You may not get care in a tiny hospital, but the people who grow your food or drill your oil live in those places," Dickey said, "and we really can't afford to believe that they and the towns they live in are not integral to our country."