/ Source: Associated Press
ANCHORAGE, Alaska - A police report released Thursday detailed a brawl that broke out at an Anchorage house party and involved members of Sarah Palin's family, including allegations that Bristol Palin punched the host several times in the face. No arrests were made, and no one wanted to press charges, according to the report into the Sept. 6 brawl. The municipal attorney's office also reviewed the investigation and declined to pursue charges.
Officers responded to the party after a report of a fight among about 20 people outside. According to incident reports compiled by officers in the chaos of the situation, Bristol Palin, who is Sarah Palin's daughter, punched the homeowner, Korey Klingenmeyer, several times. Sarah Palin, the former Alaska governor and 2008 GOP vice-presidential nominee, also was at the party, but the reports contained no mention of her being involved in the altercation. Palin family attorney John Tiemessen declined to comment and said the Palins also were unavailable to comment.
The Palins were celebrating Todd Palin's birthday and arrived at the party in a white limousine, according to police. In his report, officer John Daily wrote that when he arrived at the scene, Sarah Palin's son Track Palin had blood around his mouth and his hands, and he appeared to have an injury under one eye. Track Palin acted belligerent at first, but his mother told him to talk to Daily, and he did. "He said that while they were there, some guys were talking rudely to his sisters, making them cry," Daily wrote.
Bristol Palin, who is known for her appearance on a reality show and ABC's "Dancing with the Stars," told another officer that the homeowner pushed her to the ground and repeatedly called her derogatory names. Bristol was not injured, according to the report. Klingenmeyer did not immediately respond to requests from The Associated Press for comment. However, he told an officer that Track Palin and another man came at him yelling and began throwing punches at him, and that he fought back.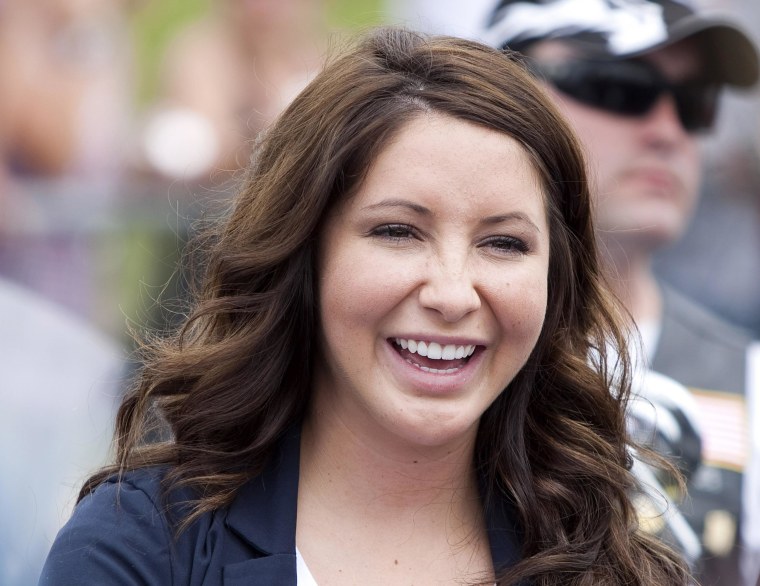 IN-DEPTH
- The Associated Press