The exchange of WNBA star Brittney Griner and arms dealer Viktor Bout was a rare moment of successful diplomacy between Moscow and Washington as relations between the two countries deteriorate over the war in Ukraine.
For many, the trade will evoke memories of Soviet-era spy swaps — a more positive reminder of that era than the nuclear standoff that President Joe Biden recently said left the world facing its most dangerous moment since the Cuban Missile Crisis.
Analysts said the fact that the Biden administration and the Kremlin were still able to carry out such talks was a notably positive sign as Russia and the West enter what many see as a new Cold War.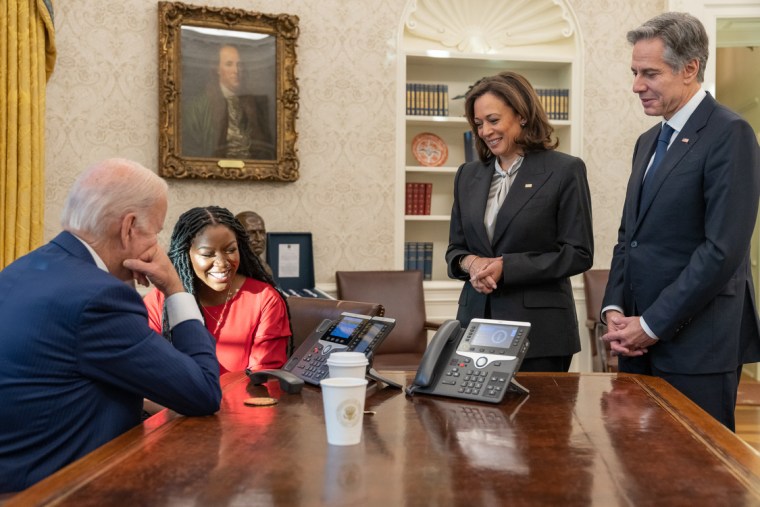 "I think what we're seeing here ... is significant because it tells us that even in the depths of the conflict in Ukraine that the U.S. and Russia are, number one, still talking to each other about sensitive issues and, number two, still have the possibility of reaching agreements," Martin Smith, senior lecturer in the Department of Defence and International Affairs at the Royal Military Academy Sandhurst, told NBC News in a phone interview Thursday before the prisoner swap was announced.
"It shows that relations between the two haven't been completely severed and that both sides, both parties want to retain some level of contact and communication and to demonstrate that they are capable, even at a fairly low level, of working together and reaching agreement," he said.
Griner's release on Thursday was the second publicly known U.S. prisoner swap with Russia since the war in Ukraine started, with the American Trevor Reed released in April in a prisoner exchange that saw Biden commute the sentence of Konstantin Yaroshenko, a convicted Russian drug trafficker serving time in Connecticut who was sentenced to 20 years in prison in the U.S. in 2010.
In the post-WW2 era, such high-stakes trades typically featured spies.
One of the best known Cold War swaps involved American pilot Francis Gary Powers, whose U-2 spy plane was shot down in 1960 over the Soviet Union. Powers was traded two years later for Soviet spy Rudolf Abel, in an exchange on a fog-shrouded bridge between West and East Berlin.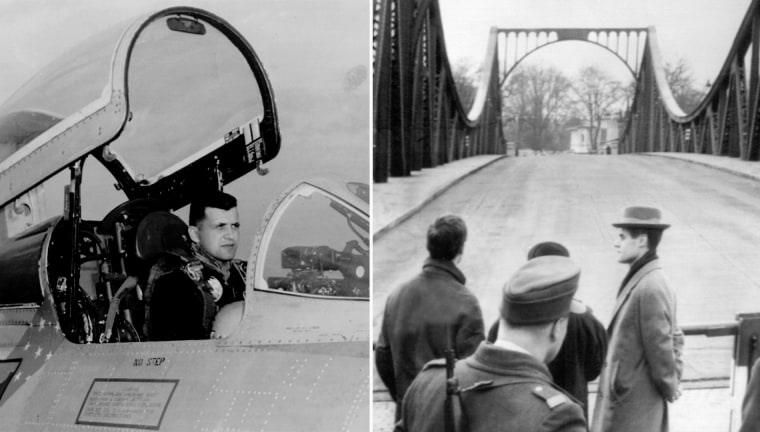 The story behind the dramatic exchange was told in Steven Spielberg's 2015 historical drama "Bridge of Spies."
Another exchange saw Nicholas Daniloff, an American journalist who was imprisoned in Moscow in 1986, released that same year in a swap with Soviet physicist Gennadi Zakharov, who had been arrested on espionage charges in New York.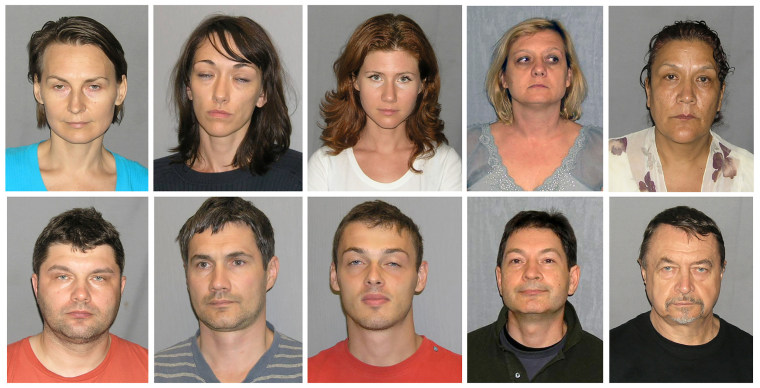 The largest U.S.-Russian spy swap since the Cold War came in 2010 when 10 Russian agents, including Anna Chapman, were exchanged for four Russians accused of spying for the West — among them Sergei Skripal, who was later poisoned with a nerve agent in the United Kingdom. The British government blamed Moscow for the poisoning, which it has denied.U.S.-Russia relations have spiraled over the war in Ukraine, and as the conflict marches toward a first anniversary in February, Smith said Griner's release would suggest the two countries are "interested in managing the nature and extent of the conflict" in order to "prevent it from escalating to dangerous levels."
Still, Thursday's prisoner swap comes at a time when Biden has said himself that the nuclear threat is at its highest in decades.
Biden offered a candid warning in October that the risk of nuclear "Armageddon" was the highest it has been for 60 years after Russian President Vladimir Putin issued renewed threats.
Speaking at a reception for the Democratic Senatorial Campaign Committee, Biden said it was the first time since the 1962 Cuban Missile Crisis that there has been a "direct threat" of nuclear weapons being used, "if, in fact, things continue down the path they are going."
"We have not faced the prospect of Armageddon since Kennedy and the Cuban Missile Crisis," he said at the time.
Putin has repeatedly used the threat of nuclear weapons throughout his presidency, and has renewed those threats as his military struggles in Ukraine. On Wednesday, the Russian leader said his nuclear arsenal was in fact deterring escalation of the war.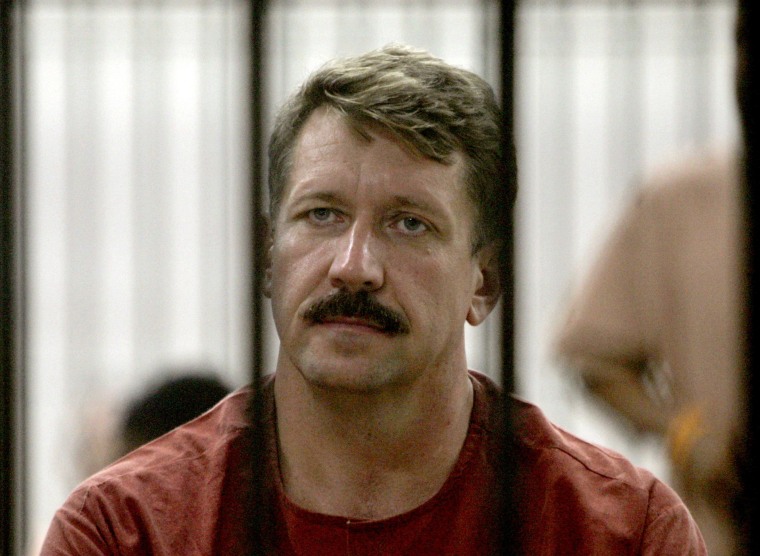 Asked to pledge that Russia would not be the first to use such weapons, Putin suggested Moscow would not be able to use them at all if it agreed not to use them first and then came under a nuclear strike.
Washington and Moscow have still been able to meet amid the threats, however. In mid-November, talks took place between the U.S. and Russia in Ankara, with a spokesperson for the White House's National Security Council confirming reports that CIA Director William Burns was in the Turkish capital for talks with his Russian counterpart.
Smith said a prisoner swap potentially "tells us something about the willingness of Russia and the United States to sit down and at some point, not necessarily immediately, but at some point, to talk about other issues" pertaining to the war in Ukraine.
Moscow and Kyiv have already themselves carried out a number of prisoner swaps, including this week. On Tuesday, the two countries said they had exchanged 60 prisoners of war on each side in the latest deal, according to Reuters.
Griner's family and supporters will be celebrating her return, but attention will now turn to whether a similar agreement will be negotiated to secure the release of Paul Whelan, a corporate security executive who remains jailed in Russia.
The Biden administration had hoped to secure a deal that would see both Griner and Whelan, who is serving a 16-year prison sentence after being accused of spying, a charge the U.S. has denied, freed.