A quintuple homicide allegedly carried out by two brothers has stunned residents of a usually peaceful Oklahoma community.
The pair accused of stabbing to death their parents and three siblings in the Tulsa suburb of Broken Arrow were not allowed to play with other children in the community, according to one neighbor.
Bill Whitworth, whose son went to school with 18-year-old suspect Robert Bever, said the family kept to themselves.
"My son never had an opportunity to play with him because their parents wouldn't allow them to play with the other kids," the 46-year-old told The Associated Press late Thursday. The only time Whitworth saw the family was when he "saw the Suburban backing out of the driveway," he said.
Another neighbor, Patricia Statham, said: "I feel so bad for everyone who walks into that house. You can see it in the faces of the officers when they come out."
The 74-year-old added: "Usually the worst thing we have here is kids with baseball bats destroying mailboxes."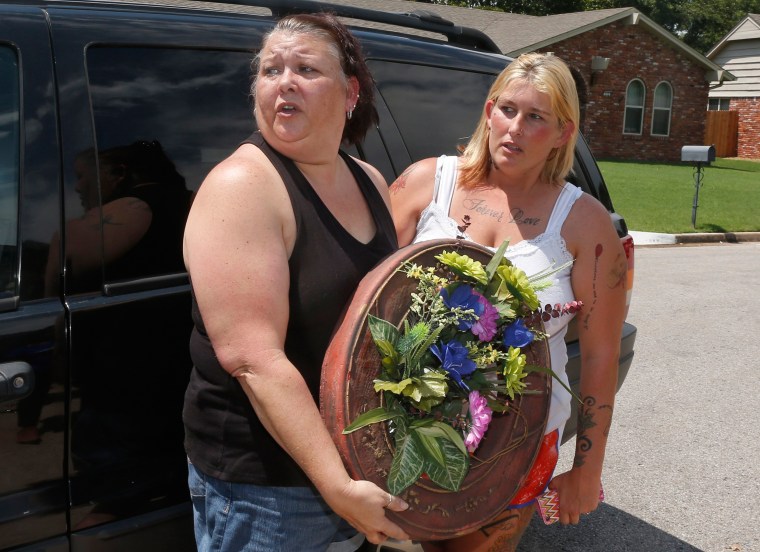 One of the two victims who survived the incident, a 13-year-old girl who made the silent 911 call that alerted police, remained in a critical but stable condition early Friday having suffered severe stab wounds.
Broken Arrow is a placid neighborhood of around 100,000 people, home to retirees and commuters to the larger neighbor of Tulsa.
The well-kept, barn-like house where the killings took place is on the edge of a country club and not far from the banks of the Arkansas River.
Police told NBC News the "gruesome scene" was "unprecedented in terms of the types of crimes we get in Broken Arrow."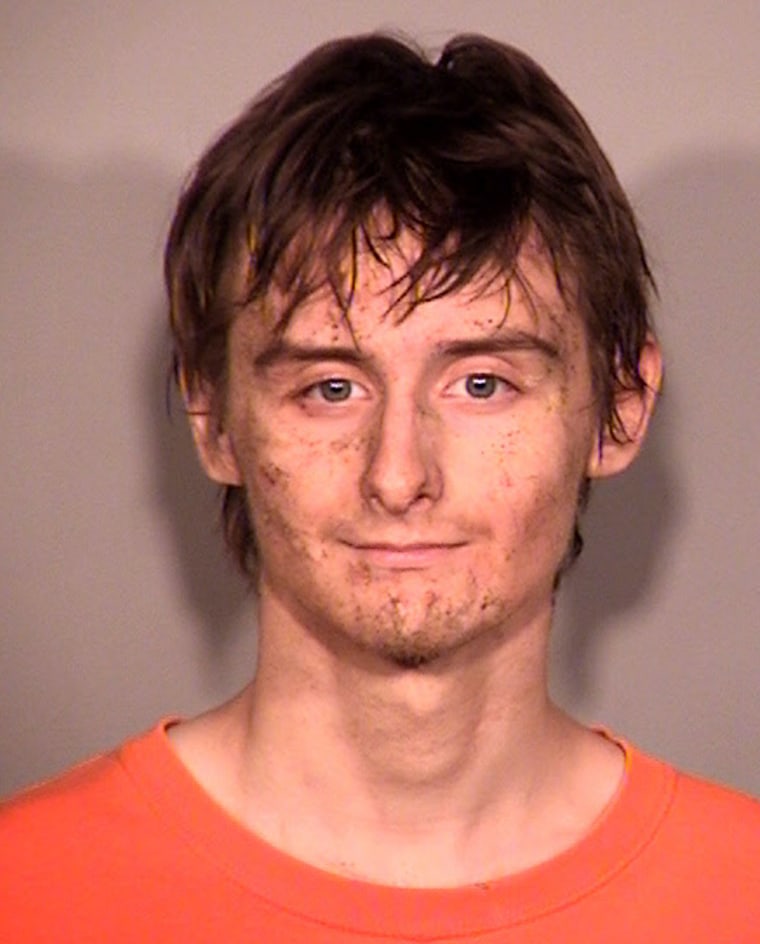 Robert Bever, along with his 16-year-old brother, who authorities have not publicly identified because of his age, allegedly ran out the back door when officers arrived. They were tracked by a police dog unit to a wooded area behind the house and arrested, officials said.
Bever's mugshot shows him with a dirty face and ruffled hair. "It looks like he's got a smirk on his face to me," Broken Arrow Police Cpl. Leon Calhoun told NBC News.
Among the five people found dead at the scene were the brothers' parents, 52-year-old David Bever and 44-year-old April Bever, and three of their siblings, a 5-year-old girl, a 7-year-old boy and a 12-year-old boy.
A 2-year-old girl was found unharmed and taken into state custody.