The brother of a man at the center of a multimillion-dollar lottery-rigging scandal — which has spread across the country — has been charged in connection with the investigation.
Tommy Tipton, 51, who was hit with a felony count of "ongoing criminal conduct," turned himself into Iowa authorities early Wednesday, and was released on a $25,000 bond, officials said.
He's the younger brother of Eddie Raymond Tipton, a 53-year-old IT specialist who was convicted last July of rigging a $16.5 million Iowa jackpot in 2010.
The elder Tipton was an unlikely suspect — he worked as the director of IT security at the Multi-State Lottery Association, a non-profit organization that helps run the lottery, including picking the numbers and maintaining security for games and in 37 states.
Eddie Tipton, who led a team that wrote the software programs that generated the random numbers, was sentenced to 10 years in prison for fraud. He is appealing the verdict.
Investigators say they have tied him to the winners of at least six jackpots in five states. Each of the six were drawn on either November 23 or December 29th between 2005 and 2011.
Now, Iowa Deputy Attorney General Rob Sand, the lead prosecutor in the widening probe, has charged Tommy Tipton, a former justice of the peace in Texas, with participation in the plot.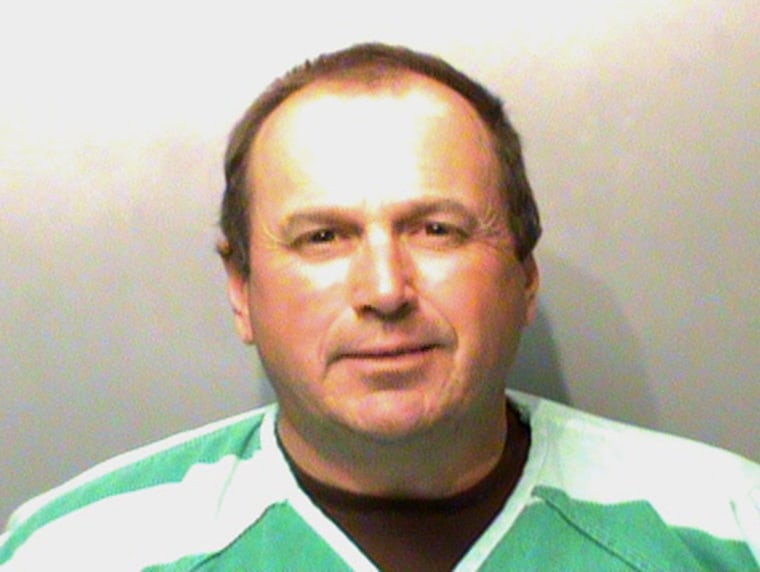 The move was not unexpected; authorities announced late last year that the younger Tipton had won $568,990 of a shared $4.5 million jackpot in a 2005 Colorado drawing that was under scrutiny. Robert Rhodes, a former colleague of Eddie Tipton, has also been charged with involvement in the plot.
The court filings for Tommy Tipton contain a revelation: the existence of new forensic evidence that authorities contend ties Eddie directly to a $2 million jackpot in Wisconsin in 2007 that was allegedly rigged.
Prosecutors said the evidence uncovered by Wisconsin investigators — some strings of computer code that were added to number-generating machines — show exactly how the elder Tipton could have known the winning numbers on a specified date.
Experts in Wisconsin reverse-engineered the software program and were able to generate the same numbers that won that $2 million jackpot, according to the filings. The Wisconsin jackpot was redeemed by a holding company controlled by Rhodes.
Tommy Tipton did not immediately respond to a request for comment.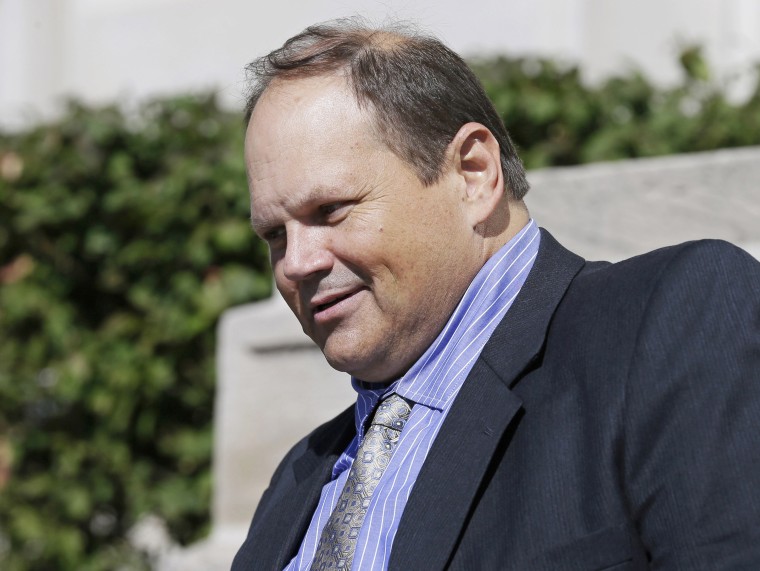 In a brief phone interview with the Daily Beast last summer, Eddie Tipton said he was innocent and that he was only targeted because he was an employee of the lottery association and investigators needed to make an arrest before the statute of limitations ran out.
His attorney, Dean Stowers, declined comment on Wednesday, saying he had not yet read the complaint.
In last year's trial, prosecutors described to a jury how they believe Eddie Tipton foiled multiple security measures and pulled of a scheme straight out of a Pink Panther movie.
They said he slipped inside a restricted, glass-walled chamber that houses two of the lottery association's computers and slid a device into one which surreptitiously programmed it to pick certain number sequences at specified times.
Then, authorities charged, either Tipton or an associate would play the pre-selected numbers, and win — millions of dollars and counting.
Sand, the prosecutor, lauded the Wisconsin Attorney General's division of criminal investigation for turning up what they described as significant new evidence.