Brothers Richard and Axel Steenburg were the type of guys who planned ahead.
Richie, 34, just bought a house to move into with his wife, Kim, and their two kids. Axel, 29, wanted to spend a year or two traveling with his wife, Amy, before starting their own family. Richie and Axel were going to start competing in weightlifting competitions together in the summer. They always made sure to coordinate their schedules with their youngest brother, Eric, 25, for sibling outings.
The Steenburg brothers had just begun to map out their lives before they died in the Oct. 6 crash in upstate New York.
"I just can't wrap my head around there's only one left," their mother, Janet, told NBC News on Thursday. "I gave birth to three sons and by 6 p.m., I only had one. "
Richie and Axel were among 17 passengers who died in the limousine crash in Schoharie, New York, while they were out with a group to celebrate Axel's wife, Amy, turning 30 years old. The limousine driver, whom Axel had hired to keep everyone safe because they would be drinking, missed a stop and careened into a parking lot before crashing into a parked SUV.
The Steenburg brothers, Amy, Amy's sisters and their husbands, all died in the crash, along with their friends.
"It seems so senseless to me, and it almost seems impossible," Janet said. "It just seems like it was a waste. It is a waste of human life. It was a waste of people who had something going for them."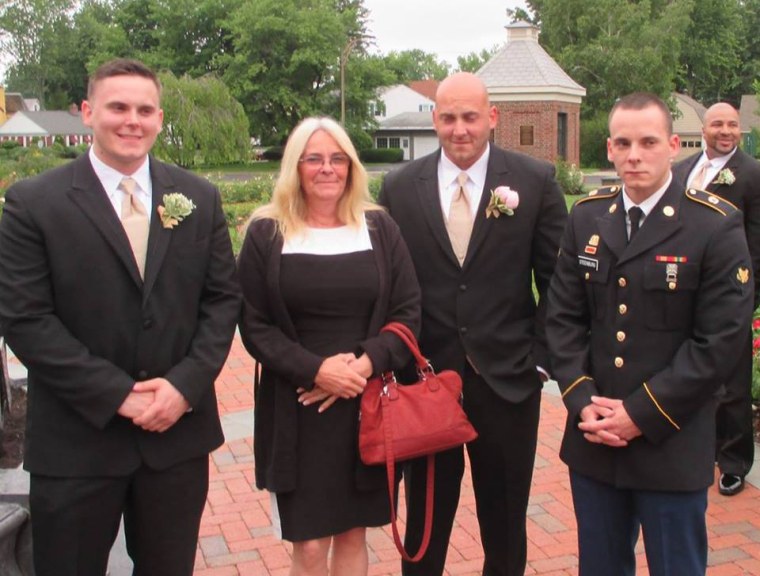 The brothers were inseparable from the time Axel was born, the day after Richie's fifth birthday. Janet said Richie began calling Axel his birthday gift. The two were like "peanut butter and jelly."
They worked at the same circuit manufacturing company, went to the gym together and often had dinner together with their wives. Richie even asked his brother and sister-in-law to go with him and his wife, Kim, on their honeymoon cruise in January.
"He loved his brother and Amy enough to invite them along without even asking me if they could come on our honeymoon," Kim Steenburg told NBC News. She and Richie were married in 2016.
Kim was supposed to be in the limousine with everyone else, but she didn't feel well after babysitting her niece, who was sick, the previous night. She wanted her husband to go anyway and have fun with Axel and Amy.
"Besides my husband and my sisters and my immediate family, the other people that I loved the most were Axel and Amy," Kim said. "It hasn't even fully hit me that they're gone."
Kim laughs when she talks about her husband and his sweet, funny, energy. She thinks about how he masterminded jokes and got Axel to play along. Mostly, she remembers him as great father.
Kim recalls how Richie always got teased by friends after he let their 10-year-old daughter, Aubrie, paint his toenails or put makeup on him. She says he would take his stepson, Owen, 14, out of school the day a new Marvel movie was released so they could watch it and have lunch together. They saw "Venom" the day before Richie died.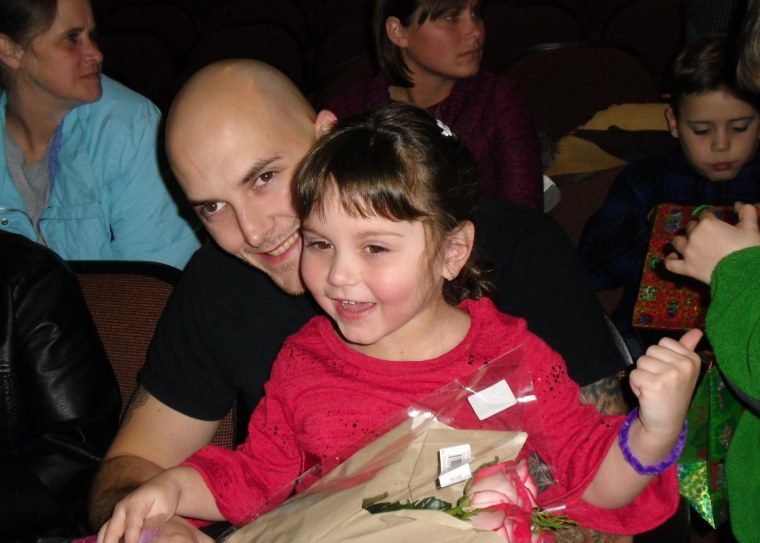 To stay strong for her kids, Kim tries not to think about all the media coverage surrounding the ongoing investigation by state police into the crash.
The limousine driver, Scott Lisinicchia, did not have the proper commercial driver's license to operate the vehicle, state police said. Lisinicchia died in the crash with his 17 passengers, as well as two pedestrians.
Nauman Hussain, the operator of Prestige Limousine, was arrested on a charge of criminally negligent homicide days later when authorities discovered the vehicle was sent to carry the party a month after it failed its state inspection.
Hussain was released on bond. His father, Shahed Hussain, the owner of Prestige Limousine, has not been charged because he was in Pakistan at the time of the crash, and state police do not have the authority to demand he return to the United States.
"How could they book a limo for 17 people, knowing that vehicle wasn't roadworthy?" Kim said. "It just makes me angry."
Janet spends her days with her son Eric, Kim and the kids — the people she says are her last connection to her sons. Kim plans to move into the home she and her husband bought before he died when the sale closes in November.
"We had so many plans, were looking forward to this being the next chapter," Kim said. "So when I thought about it, I said there's no way I can let this go ... I'm going to go through with the house, and that's what Rich would have wanted."