BOSTON — James "Whitey" Bulger told his FBI handlers he had no fears that his more than decade-long cooperation with them would put him in any personal peril because "no one" would believe the accused mob boss was talking to them, according to evidence introduced at his trial on Monday.
Even as he killed criminal associates out of fear that they were providing information to law enforcement, Bulger met regularly with Boston FBI officials to expose rival gangsters or focus blame for his crimes elsewhere, a bureau official told Bulger's murder and racketeering trial.
"No one would dare believe that he was an informant. It would be too incredible," the FBI report described Bulger as saying in a 1980 meeting. His reported comment came in response to a warning from his FBI handler - the now disgraced agent John Connolly - that he could be in danger of being found out.
Bulger's attorneys, meanwhile, continued to argue that their 83-year-old client never served as an FBI informant and said the bureau's 700-page file introduced as evidence at trial was not proof that he had talked to investigators.
The accused former leader of Boston's Winter Hill crime gang is on trial for charges including 19 murders he is alleged to have committed or ordered in the 1970s and '80s. He has pleaded not guilty to all charges and faces the possibility of life in prison if convicted.
His case stands as a black mark on the FBI's history. Bulger and Connolly shared an Irish background and grew up in the same South Boston neighborhood, and for years the agent turned a blind eye to Bulger's crimes as he worked to build cases against gangsters of Italian ethnicity.
Bulger played up his hatred of the Italian Mafia in meetings with Connolly and his superiors, said FBI Special Agent James Marra, an investigator with the U.S. Department of Justice's Office of the Inspector General, who read from records related to Bulger's meetings with the bureau in court on Monday.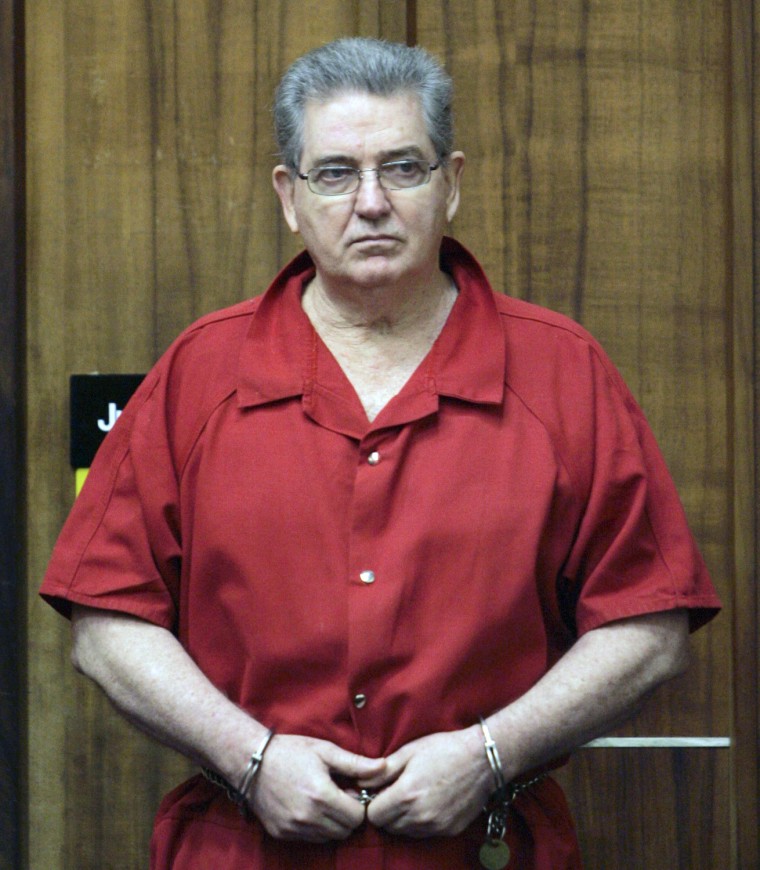 At one point he assured his handlers that, "if he should be killed it would be because of a vendetta between the remaining Winter Hill gang and the LCN (La Cosa Nostra, or the Italian mob) who have hated each other but tolerate each other because of the muscle each have to retaliate," Marra said.
SPARRING ON FILES
Bulger's attorneys have strenuously objected to the idea that their client was an FBI informant. To be one — a "rat," in the criminal parlance — would have been a severe breach of the underworld code, and Bulger himself is accused of murdering associates precisely because they were doing that.
"There is not one witness that has come in and said that Mr. Bulger gave any information to anybody," one of Bulger's attorneys, Henry Brennan, of Carney & Bassil, told the judge when jurors were out of the courtroom.
Assistant U.S. Attorney Fred Wyshak dismissed the notion that the FBI files on Bulger were anything but authentic.
"Unless it is Mr. Bulger's contention that all of these agents got together to fabricate this file for some reason, his contention that he was not an FBI informant is simply absurd," Wyshak said.
The section of Bulger's informant file reviewed on Monday recounted how he spent a year warning his FBI handlers that rival gangsters were souring on fellow thug Brian Halloran, and after the man's murder was quick to finger a killer.
Halloran, who was gunned down in May 1982 outside a fish restaurant a few blocks from the courthouse where Bulger is being tried, is among the 19 people Bulger is accused of killing.
"Source advised that the Mafia want Brian Halloran 'hit in the head' to shut him up as a potential witness," read an October 1981 memo written by Connolly.
Two days after Halloran's murder, another report said Bulger "stated that the Mafia should not be ruled out in that they stood to gain the most from Halloran's death."
Connolly has since been convicted of racketeering, obstruction of justice and murder for tipping off the gang's leaders of efforts to arrest them as well as for identifying informants.
Connolly was sentenced in 2009 to 40 years in prison for the his role in allowing the gang to commit murders.
Prosecutors have said Bulger fled Boston after a 1994 tip from Connolly. He eluded arrest for more than 16 years before FBI officials tracked him down in June 2011, living with his girlfriend in a seaside apartment in Santa Monica, California.
The accused gangster's story has captured Boston's imagination for decades and inspired the Academy Award-winning 2006 film "The Departed."