The parents of a bullied California middle schooler who was "full of life" are mourning her death and wondering what more could have been done to save her, her distraught father said on Monday — hours before she was taken off life-support.
Rosalie Avila, 13, of Yucaipa, hanged herself last Tuesday evening, after scribbling apology notes to her parents for the pain she knew her death would cause them, said her father, Freddie Avila.
"One of the notes said, 'Sorry, Mom and Dad,' and then there was another note that said, 'Sorry, Mom, that you're going to find me like this," he told NBC News. "I had no clue that suicide was even close to her mind."
Avila spoke to NBC News by phone from the hospital, where Rosalie — who was declared brain-dead last Friday — was kept on life-support until Monday night so her organs could be donated. A GoFundMe for her medical expenses had raised more than $29,000 as of Monday afternoon.
In his final hours alongside his daughter, Avila said Rosalie was an "excellent student" who dreamed of becoming a lawyer and a writer. The eighth-grader loved dancing, camping, and going to the amusement park, and watched shows like "Stranger Things" and "The Walking Dead" so many times, she could recite the lines by heart, he added.
"My daughter's death has to mean something."
Over the past two months, her parents noticed Rosalie had become more reclusive, and they put her in counseling after discovering she was cutting herself, Avila said. They knew she was being bullied at school and on social media by classmates, who taunted her for her braces and called her ugly.
But they were not aware of the extent of the bullying until after her death — when friends at her vigil showed them a video a classmate posted of Rosalie sitting by herself while the classmate made fun of her, her father said.
"Rose just kept this to herself," Avila said. "On the inside, it was just tearing her to pieces that they were always making fun of her."
He blamed her school for not doing more to protect Rosalie and urged administrators to be tougher on bullying.
"My daughter's death has to mean something," he said.
Administrators with the Yucaipa-Calimesa joint unified school district and Mesa View middle school did not immediately return a request for comment from NBC News.
In a statement, the school district said: "No one can fathom the heartbreak and confusion that we are certain many of our students and families are feeling right now. Crisis counselors have been deployed to our schools, and are available for any student who feels he or she needs to talk with someone as they struggle to cope with their feelings."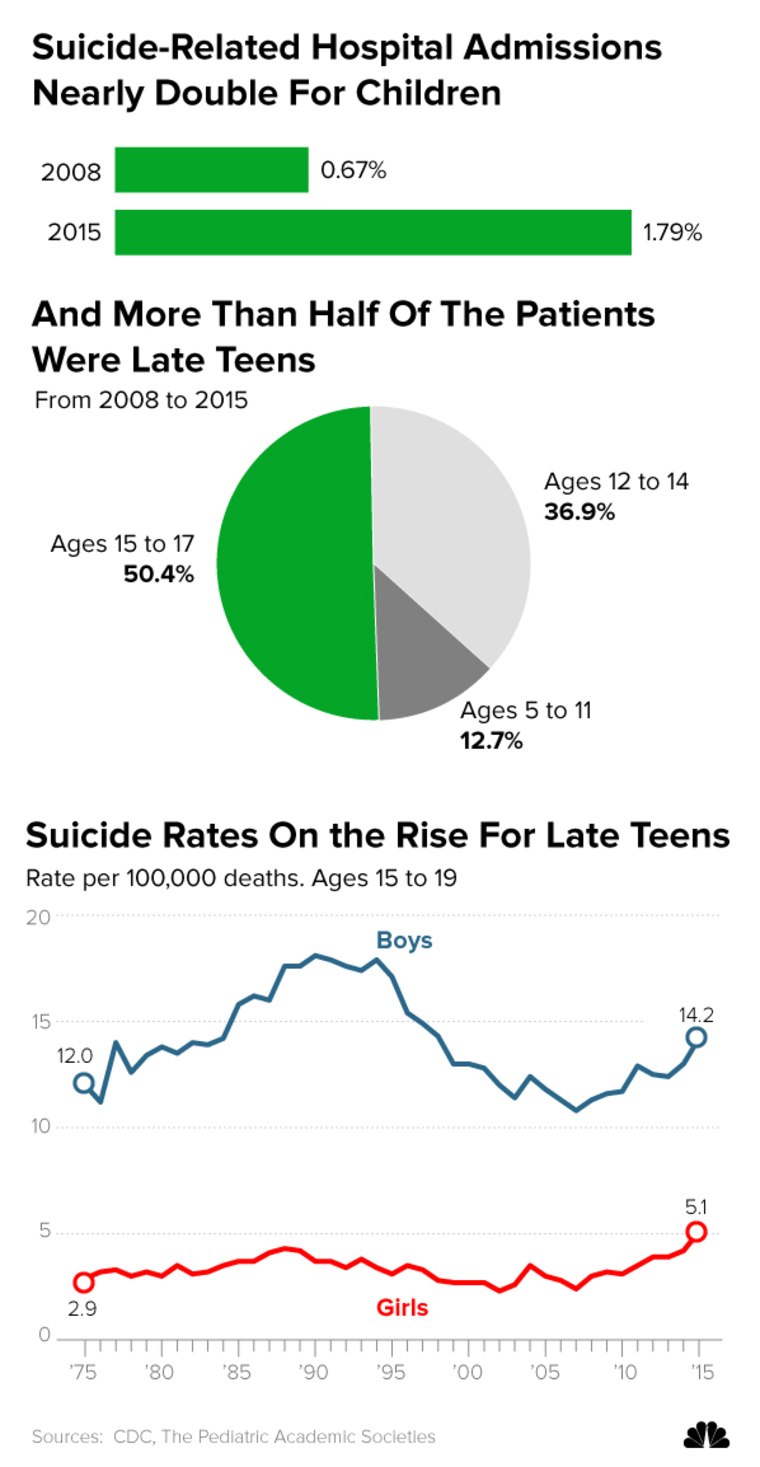 Rosalie's death is part of a startling rise in suicides across the United States, particularly among teenage girls. In 2015, the suicide rate hit a 40-year high for girls ages 15 to 19, the Centers for Disease Control and Prevention found.
Related: Is Social Media Contributing to Rising Teen Suicide Rate?
Some research indicates a correlation between social media use and anxiety in young adults.
Phyllis Alongi, clinical director for Society for the Prevention of Teen Suicide, based in Freehold, N.J., said screen time is only one piece of the puzzle.
"Where bullying and cyberbullying is concerned, it is not a cause of suicide, but it is definitely a risk factor," she said. "When you are being harassed and intimidated in school and in any form on social media, it's very difficult to get away from that."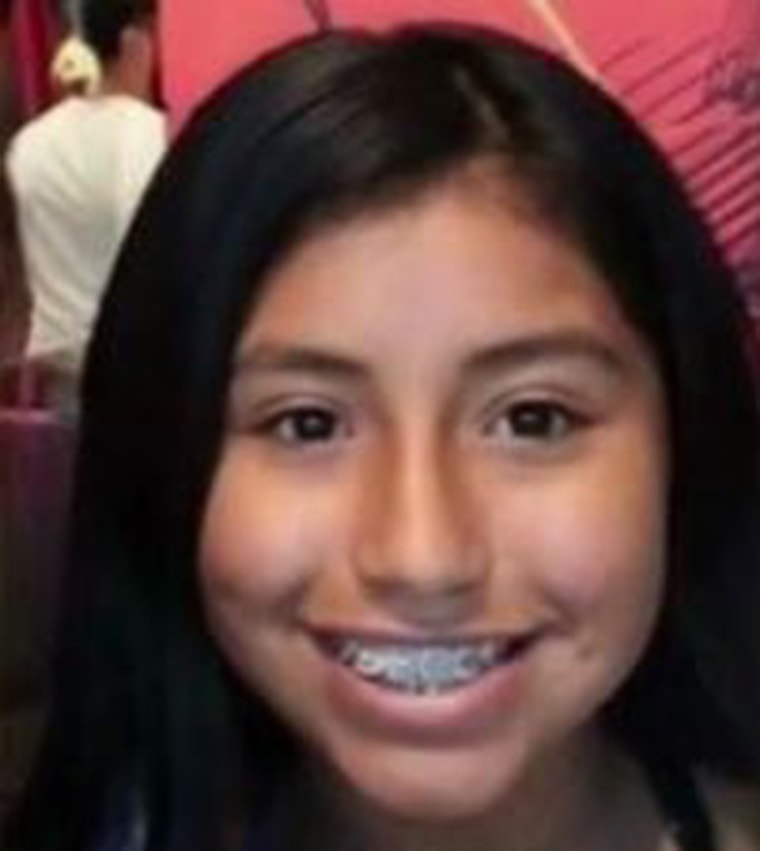 Rosalie's mother, Charlene Avila, said it shouldn't just be up to the parents of victims to get their children therapy, and suggested those doing the bullying undergo counseling as well.
"Now I know what my daughter was up against," she said. "Something needs to be done."
And the bullying didn't stop even after Rosalie's death: Charlene said she received a message from a boy related to one of Rosalie's bullies, who mocked the fact that she had to bury her daughter.
Rosalie's death has devastated her close-knit family, who enjoyed going to the park together on weekends for barbecues. Charlene said Rosalie's five siblings are traumatized and can't stand to be home, because their last memory of Rosalie is of her after she hanged herself in her room.
"We are an emotional wreck," Charlene said.
Freddie Avila confirmed on Tuesday that the family took Rosalie off life-support on Monday night and said her brothers and sisters were all struggling.
"They all said goodbye in their own way yesterday," he said.
If you or anyone you know is feeling suicidal, you can call the National Suicide Prevention Hotline 24 hours a day at 1-800-273-8255; or contact Crisis Text Line, a confidential service for those wanting to text with a crisis counselor, by texting HOME to 741741.