Hoping the record-setting Powerball will be your ticket to the good life? Sorry: Money, even $900 million, won't necessarily buy happiness, experts say.
"The perception is that you're never going to worry about money again. In fact, you're going to have to worry about it more than you ever, ever have before," Paul Golden, a spokesman for the Denver-based non-profit National Endowment for Financial Education, said.
While most people anticipate feeling excitement and elation after a financial windfall such as a lottery win, few are prepared for the anxiety, distrust, guilt and fear that come with it. The greatest predictor of how successfully people manage their newfound money is how well they manage the emotions tied to it, Golden said.
But the emotions can be challenging, especially when a sudden influx of cash changes relationships with family, friends and even strangers.
"All of a sudden you're kind of a celebrity, and a celebrity that people want to take advantage of," Ron Riggio, a Claremont McKenna professor of leadership and organizational psychology who has studied past lottery winners, said.
There are plenty of cautionary tales. William "Bud" Post, an Oil City, Pennsylvania, man who won $16.2 million in 1988, said five years after his win, "Everybody dreams of winning money, but nobody realizes the nightmares that come out of the woodwork, or the problems."
Related: What You Should Do If You Win the Powerball Jackpot
For Post, who died in 2006, there were a lot of problems: a landlady who forced him to give her a third of his jackpot, a brother who hired a hit-man to kill him and his sixth wife, an assault conviction — just to name a few.
"I was much happier when I was broke," he once said.
Research on whether more money leads to more happiness is mixed. A 2010 study of 1,000 Americans found levels of happiness increased as salaries went up, but once a salary reached $75,000 a year, the levels topped out — more money had no further effect.
Nonetheless, people still think they'll be happier if they have more money, Riggio said.
"Everyone believes that money is going to bring them happiness, but there's no real evidence of that," he said.
In fact, the opposite may be true, according to research out this week from the University of British Columbia, which found that when people prioritize to have more time at the expense of having less money, they're happier.
Related: A Resolution That May Make You Happier: Focus on Free Time Over Money
"People who prioritize time over money make more effort to invest in activities that are expected to generate a more stable sense of happiness or enjoyment, such as developing strong social relationships, finding enjoyable hobbies and exercising," Gary Buffone, a psychologist and expert on happiness and money, told TODAY in response to the findings.
But there are plenty of lottery winners whose windfalls bring them plenty of happiness. Sandra Hayes, a former Missouri child services worker, won a $246 million jackpot along with a dozen co-workers in April 2006. She continued working for a month until she received her lottery check, which totaled $6.5 million.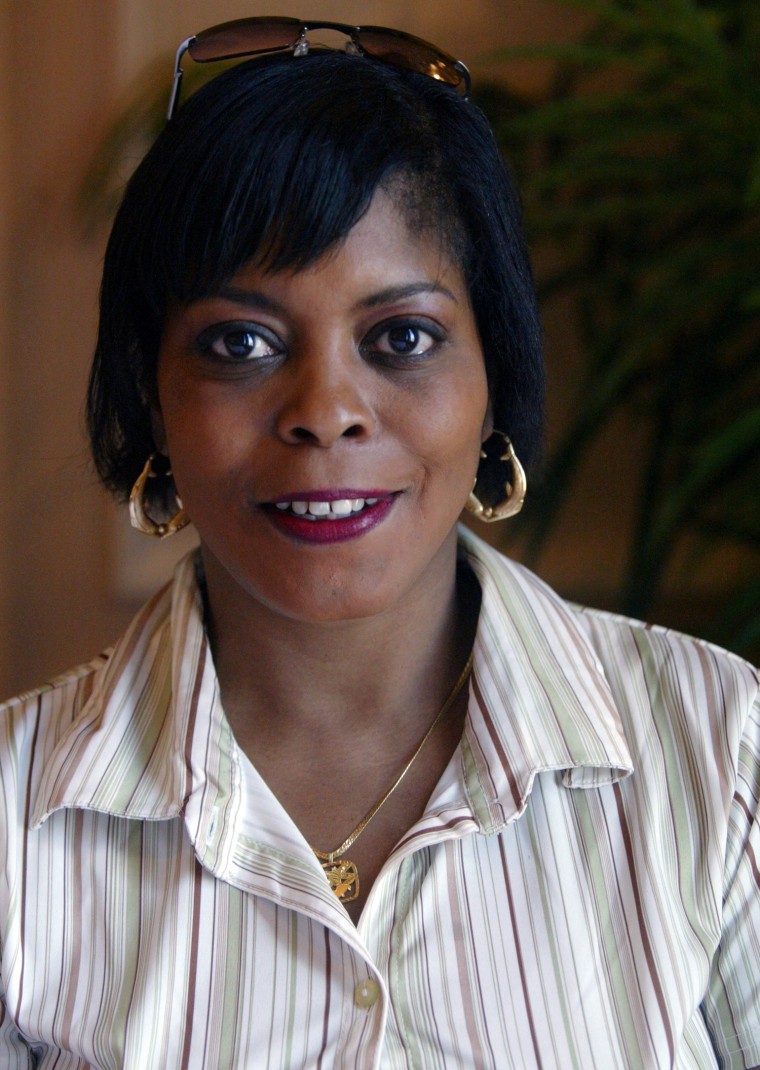 Then she made some simple purchases that were meaningful to her: She paid off her loans and bought a new house so her daughter and grandchildren could move into her old house, which was in a much safer part of town. She took a dream vacation to Hawaii, where she had always wanted to go. And after a few big purchases, such as a new car, she has essentially returned to her old, frugal spending habits. Thanks to some trusted financial advisers, she is living off interest from her winnings, and is content.
"I live off a monthly fixed income," she told NBC News. "If I go crazy, my checks will bounce like everyone else's."
Golden, of The National Endowment for Financial Education, advises anyone who receives a financial windfall to wait before making any purchases.
"There's rarely going to be any decision you actually need to make immediately," he said.
Pausing also helps you to avoid rash decisions.
"People will be coming to you with different business ventures. People will be coming to you asking you to make donations, or may be coming to you for loans," he said. "There's a susceptibility to fraud that can occur. And that is all compounded with impulse spending, which is one of the greatest dangers."
Instead, assemble your financial team, which might include a financial planner, an accountant, a tax expert, and even a therapist to help manage the emotions you are experiencing. Treat it like an interview process, he suggested: Look for people who think like you, or if they have different views, find out how they think that could be beneficial.
Riggio, the psychology professor, said there are a lot of parallels between research on how to have an enjoyable retirement and how to stay happy after receiving a large fortune.
"The critical thing with making yourself happy and making your life have meaning is to have a plan, and to think about what you really want to do and and what you want to accomplish," Riggio said.
That means having something that anchors you once you are not going to work everyday: For many lottery winners, that might mean donating to charities, he said.
Hayes said just because life has been good to her since she won her millions, that doesn't mean winning the lottery is a cure-all for everyone.
"If you're a drug addict and you win the lottery, you're still going to be a drug addict. You're just going to do more drugs," she said.