Kim Kardashian is boosting plastic surgeons' bottom lines.
Two doctors' organizations have tallied up the cosmetic procedures performed last year, and butt augmentation skyrocketed — as did a controversial surgery to reshape women's genitals. Meanwhile, old-fashioned breast enlargement, still the most common cosmetic surgery, took a dip.
Surgeons say stars who celebrate their cabooses are fueling the surge, but critics contend it's medical marketing that has convinced some Americans they need posterior padding at the cost of thousands of dollars and physical risks.
"Everywhere you look in the media, butts are in," said Dr. Scott Glasberg, president of the American Society of Plastic Surgeons.
His group's data, extrapolated from surveys of 953 doctors, found silicone implants for the rear-end nearly doubled to 1,863 nationwide between 2013 and 2014. A less invasive operation that transplants fat removed from elsewhere on the body, dubbed the Brazilian, rose 15% to more than 11,000 procedures.
The American Society for Aesthetic Plastic Surgery, another trade group that surveyed 901 doctors, found an even bigger increase. Both kinds of augmentations nearly doubled, from 11,527 of both types of procedures in 2013 to 21,446 last year.
"It's social media," said Dr. Michael Edwards, the society's president. "The Kim Kardashians and the Jennifer Lopezes."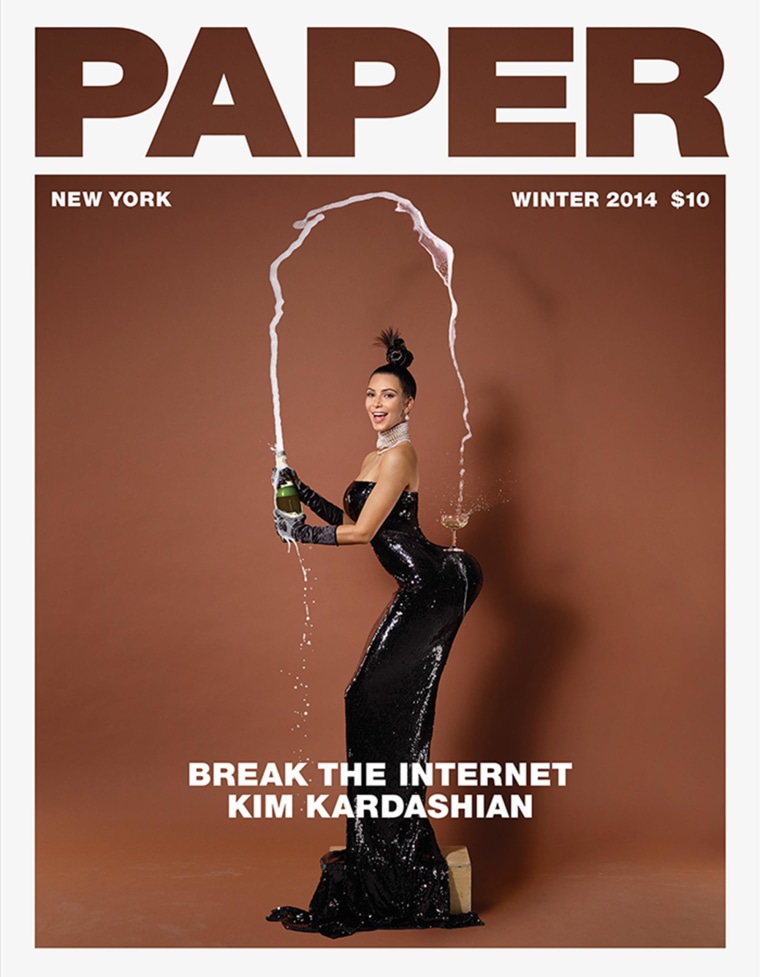 A Miami surgeon, Dr. Constantino Mendieta, said that a decade ago, butt augmentation was about 10 percent of his practice; now it's 95 percent.
The trend toward fat-grafting — as opposed to implants, which had a 30 percent complication rate in one 2013 study — has attracted more patients, Mendieta said. So have bigger-bottomed celebs like pop star Iggy Azalea, who released a song titled "Booty" with J.Lo last year.
"I'm seeing women 17 all the way up to 70," he said. "It's big in the nursing homes," he added with a hearty laugh.
Victoria Pitts-Taylor, a Wesleyan University professor and author of "Surgery Junkies," said pop culture is an influence, but the doctors themselves are a bigger piece of the picture, using direct-to-consumer advertising, online forums and reality-TV shows to stoke a growth market.
"They're finding new territory, new areas of the body to modify," she said. "Cosmetic surgeons are being pretty aggressive innovators and marketers of their new projects."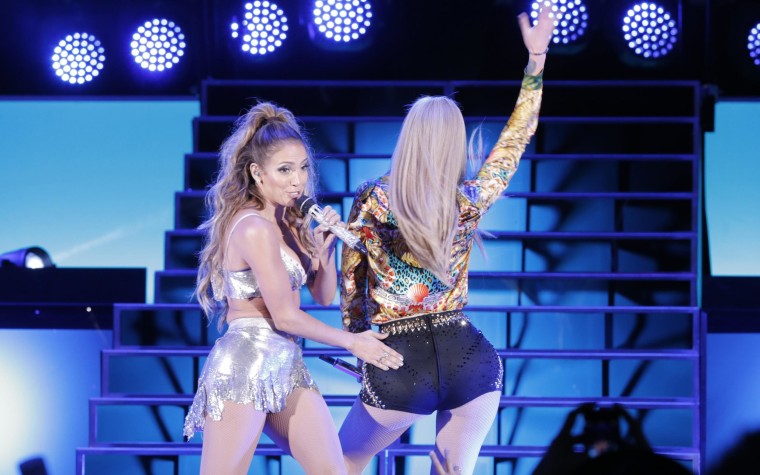 Dr. Barbara Levy, vice president for health policy for the American College of Obstetricians and Gynecologists, agrees. She said the popularity of the Brazilian bikini wax made women more aware of what their genitals looked like, and plastic surgeons saw that as an opportunity to drum up new business.
The upshot: thousands of women undergoing labiaplasty, in which the inner lips of female genitalia are trimmed. "It's one more body part that we as women are being told to be insecure about," Levy said.
The American Society of Plastic Surgeons said it does not track labiaplasty, but the Aesthetic Plastic Surgery group does. It reported a 49 percent increase from 5,070 in 2013 to 7,535 in 2014.
While there are no firm figures on complications, Levy said labiaplasty can leave scar tissue and make sex uncomfortable. "I've had quite a number of patients feel mutilated," she said. "I've seen patients with devastating results from this procedure."
The cosmetic medicine groups acknowledge that all procedures come with risks that range from infection to embolisms, though they stress that using a doctor who is board-certified in plastic surgery in an accredited facility will keep the danger low.
Many of the horror stories that have made headlines — botched procedures that left a patient disfigured or dead — came at the hands of phony or unlicensed doctors or medical professionals dabbling in cosmetic surgery without proper credentials or enough experience, they note.
But even when going under the knife goes perfectly, it can be an ordeal.
Rita Perez, 52, an entrepreneur who lives in Miami, said that after Mendieta performed a Brazilian on her behind in 2012, she had to live with four fluid drains for about a week and then could not sleep on her back or sit without a pillow for almost two months.
The inconvenience — and the $10,000 she spent — was worth it, she said.
"I'm from Cuba and I was always so concerned that God didn't give me that good behind," she said. "Now when I look in the mirror I go 'goo goo gaga' with myself...it looks like a guitar."
Her new curves made quite an impression — on her then-21-year-old daughter, who got the same operation a year ago. "She was not blessed with nice buttocks," Perez said. "She took after me."
The plastic surgery stats reveal that people don't always think bigger is better. Non-surgical fat reduction procedures were up 43 percent in one group's figures, and liposuction rose 5 percent, according to the other organization.
Breast enlargement accounts for more than a quarter-million procedures but was down 8.5 percent last year in one survey and 1 percent in the other. Breast revisions increased 30 percent, Edwards' group found. He said some of that is women trading down from large implants to smaller ones.
"They say, 'Look, I've had a family or I've gone through law school and I don't want the focus to be on my chest in the courtroom,'" he said.
Pitts-Taylor, who is part of Wesleyan's gender studies program, said changing fashions are another pitfall of plastic surgery: Today's butt augmentation patient may be the next decade's liposuction candidate if hourglass figures are no longer in vogue.
"Revisions are an inevitable part of the plastic surgery expansion," she said. "And that's horrifying."