A crowd of bystanders tackled a Washington state man suspected of driving under the influence Thursday after he rammed seven cars, jumped out of his vehicle and tried to carjack another one.
Police in Bellevue, a suburb of Seattle, wouldn't identify the man other than to say he was 32 years old and was previously known to law enforcement.
Video recorded by a passerby and by a surveillance camera near the intersection both show the man running from car to car on a crowded street in the city's Factoria neighborhood, grabbing at door handles and punching and kicking windows. Eventually, other people get out of their cars and begin surrounding the man, who police say was being restrained by four people when they arrived.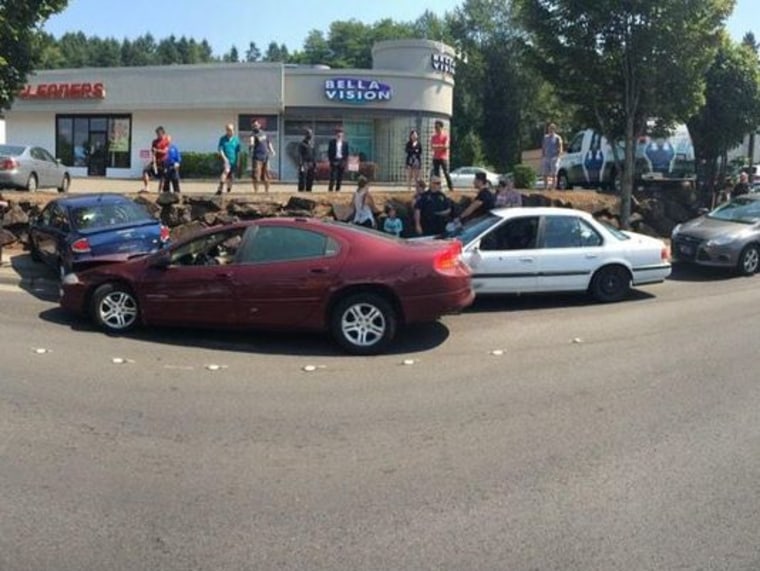 "He was trying to pull me out of my car," Mark Koss, whose car the man rammed, told NBC station KING of Seattle. The man rammed his car first, jumped in and tried to throw him out, Koss said.
"He kept saying: "I gotta get out of here. I gotta get out of here. And if you don't get out of here, you're coming with me,'" said Koss, whose shirt sleeve was ripped from his shoulder.
Police said the suspect apparently was released from jail Wednesday. He was being treated at Overlake Hospital for unspecified injuries before being booked.