A judge on Thursday acquitted a Baltimore police officer of murder charges in the death of Freddie Gray, a major setback for prosecutors and a sign that the fractured city may not see criminal convictions against any of the cops involved.
Of those officers, Caesar Goodson faced the most serious allegations. He was the driver of the police van in which Gray, 25, sustained fatal spinal and head injuries after being arrested on a weapons charge in April 2015, sparking riots.
Prosecutors said Goodson's failure to secure Gray in a seat belt or get him prompt medical attention made him guilty of second-degree depraved heart murder. He was also charged with manslaughter, assault, reckless endangerment, and misconduct in office.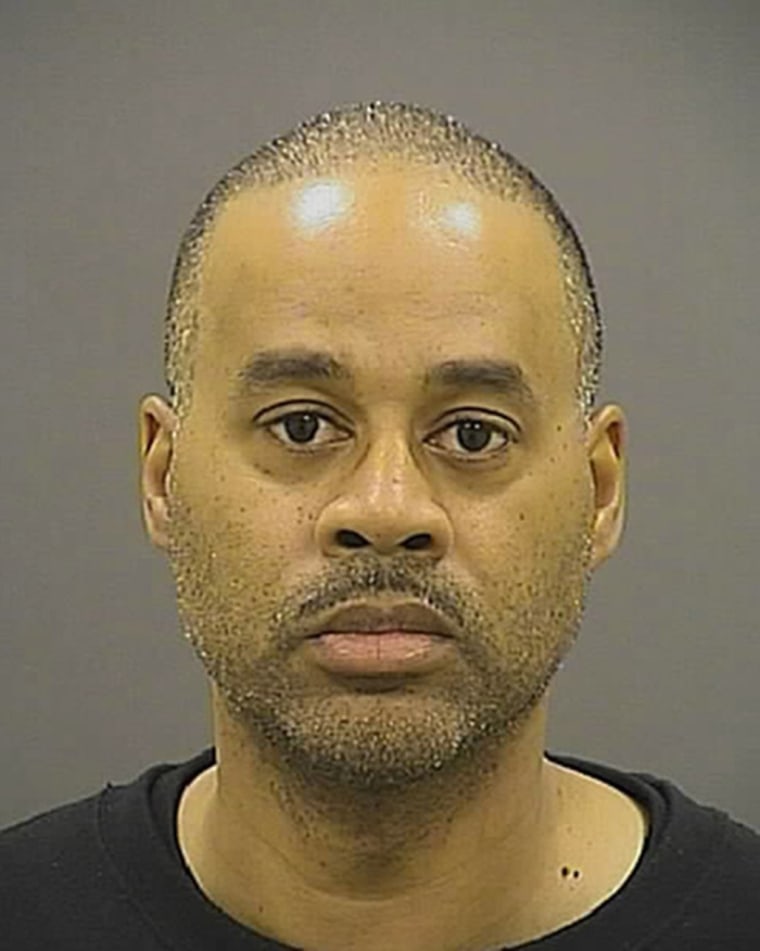 Baltimore City Circuit Court Judge Barry Williams found Goodson not guilty across the board.
"We share this family's enormous frustration with the pursuit of justice in these cases," Billy Murphy, lawyer of the Gray family, said at a news conference Thursday.
Murphy added that the family "gives 100 percent support to one of the most courageous prosecutors in the United States, Marilyn Mosby, who has led the fight against police brutality" and they were "nonetheless disappointed that the goal of the prosecution has not been achieved."
The family also understands "everybody else's anger and frustration that no police officer has yet been brought to justice in this case," Murphy said, adding that the Gray family was calling for open cameras in courtrooms in cases where there is a "high level of public concern."
Murphy said the family hoped that in the upcoming trials "people should be calm they should not react with unreasonable anger. There should be no disturbances in the wake of this trial and they hope for justice whatever that is. Justice doesn't have guilty or not guilty attached to it."
The acquittal followed a hung jury for Officer William Porter last year and an acquittal for Officer Edward Nero last month.
Now it's beginning to appear that none will be found guilty.
That could have profound impact on the majority black city, still divided over Gray's death and a deeper distrust between police and residents.
Thursday's verdict also adds pressure to Baltimore State's Attorney Marilyn Mosby, whose decision to charge the officers less than a month after the fatal ride drew praise from civil rights advocates and criticism from fellow lawyers.
Related: Why Freddie Gray Case Could Make or Break Marilyn Mosby
Mosby, who had been elected to the job months earlier on promises to crack down on police misconduct, now faces a growing possibility that the case will become a black mark on her career.
The chips were stacked against her from the start.
As NBC previously reported, between 2005-2011, no judge in a bench trial has ever convicted an officer for murder or manslaughter in the line of duty, according to data compiled for NBC by criminologist Philip Stinson at Bowling Green State University. "Even to date I still can't recall any instance of a conviction [in that context]," said Stinson.
Williams seemed doubtful of the state's case throughout Goodson's seven-day trial. He questioned the theory that Goodson gave Gray a "rough ride," challenging prosecutors to show him evidence.
Related: Hope Dims in Baltimore as City Awaits Freddie Gray Verdict
Mosby now has four more opportunities to obtain convictions: a retrial of Porter, and trials for Lt. Brian Rice, Sgt. Alicia White and Officer Garrett Miller.
The Baltimore police union on Thursday urged Mosby to "reconsider her malicious prosecution" of the remaining officers in the case.
Renee Hutchins, a professor at the University of Maryland's Carey School of Law, said the trial exacerbated tensions between prosecutors and police in Baltimore — which is why, in similar cases, authorities often opt to bring in independent prosecutors.
The case was precarious and always had a real question as to "the actual cause of death," said former Maryland prosecutor Ahmet Hisim. Prosecutors had to work backwards to figure out how and why Gray died, which is a difficult task, says he said.
"No one really knows what happened in the back of that van," he said.