A veteran police officer was shot and killed — and even run over — early Sunday in Florida by a wanted man who felt like a "caged rat" and didn't want to go back to prison, officials said.
Tarpon Springs Officer Charles "Charlie K" Kondek, a father of five children and a former New York City police officer, was killed after responding to a noise complaint at about 2 a.m. ET in Pinellas County, some 30 miles from Tampa, Sheriff Bob Gualtieri told a press conference.
The noise was music blasting from the car of the alleged shooter, Marco Antonio Parilla Jr., 23.
When Parilla, who was wanted on a probation violation, saw Kondek, he allegedly fired seven rounds at the officer from a .40-caliber gun — striking Kondek in the neck just above his bullet-resistant vest. Parilla then ran over the officer as he fled the scene, Gualtieri said, adding he was arrested after a brief pursuit ending with the suspect crashing into a truck.
Kondek, 45, had requested back-up before encountering Parilla, but it's not clear why. Responders performed CPR, but Kondek was pronounced dead at a local hospital. An autopsy revealed he died from the gunshot, Gualtieri said. Parilla was arrested on one count of first-degree murder.
"His reason for shooting the officer was he 'felt like a caged rat.' Well, he's going back to prison and he can be a caged rat in prison because that's where he belongs," Gualtieri said.
Kondek had more than 17 years with the Tarpon Springs force and five with the NYPD, said Police Chief Bob Kochen. Kondek mostly worked patrol.
"It is heart-wrenching to know that we have lost our brother, but we know that he served and gave his life with honor and dignity as a hero to this community," Kochen said. "He served most of his career on the midnight shift, away from his family, allowing citizens to sleep peacefully in their bed because he faced the danger for them."
Parilla was wanted for violating his probation on two counts of possession of amphetamines. He'd gone to the address where he shot Kondek to try to confront an individual he believed who had turned him in on the probation violation, Gualtieri said.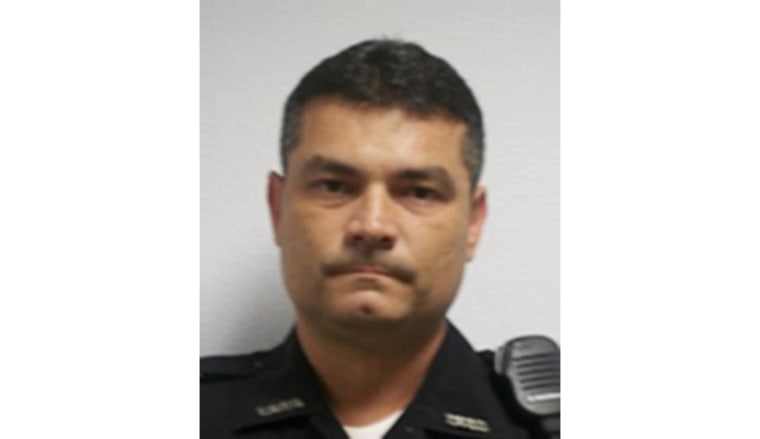 IN-DEPTH
— Cassandra Vinograd and Elisha Fieldstadt contributed to this report.