When ESPN announced that it would present the Arthur Ashe Award to Caitlyn Jenner at its annual sports awards show, the ESPYs, the network said she had shown "the courage to embrace a truth that had been hidden for years."
The citation also noted an achievement that almost seems forgotten, and for which whole generations have no living memory: She was one of the most celebrated Olympians of all time — and perhaps the most marketable athlete in America.
The award that Jenner accepted Wednesday night had previously gone to such luminaries as Billie Jean King, Muhammad Ali and Nelson Mandela.
But Jenner has a story like none other.
She represents "possibly this first crossover athlete who had massive, massive fame and visibility in one gender, and now probably equaling it in a second gender," said Rick Burton, a former chief marketing officer for the U.S. Olympic Committee who now teaches sport management at Syracuse University. "That's pretty amazing."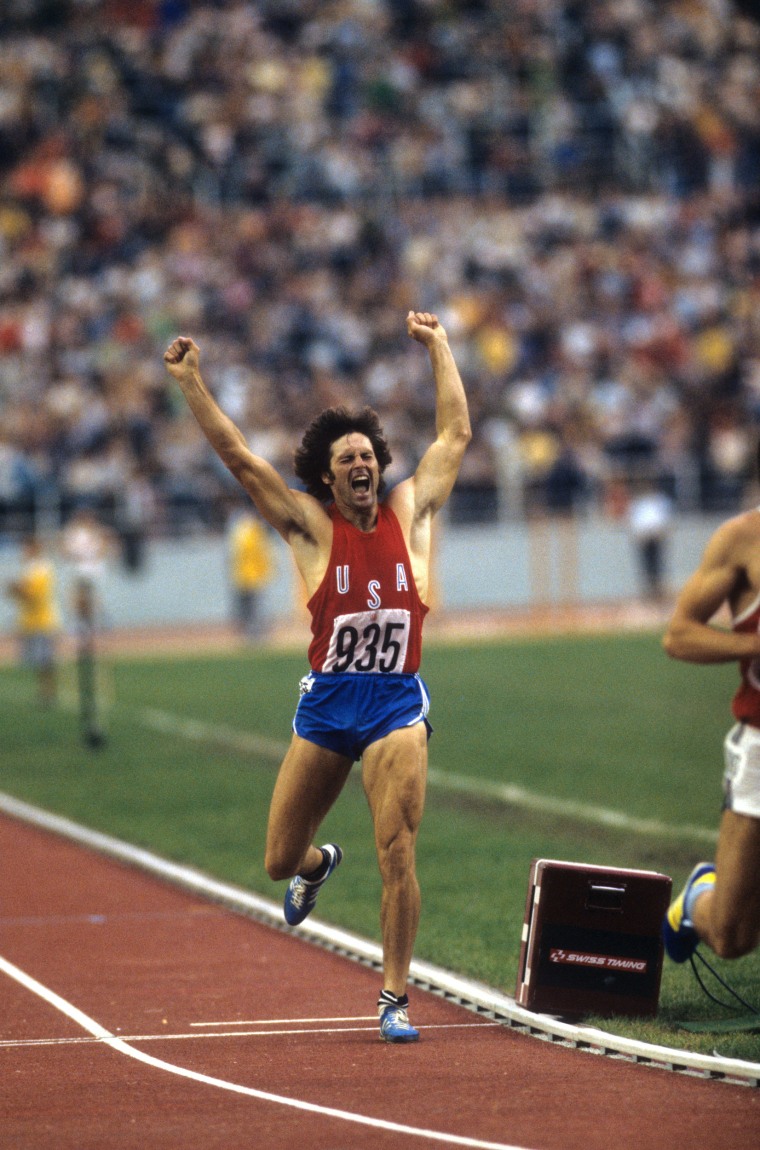 At the 1976 Montreal Summer Olympics, Jenner blew away the field and amassed a world record score to win the gold medal in the decathlon. She competed as Bruce Jenner, almost four decades before her transition to a woman.
To say that times were different is an understatement as tall as a pole-vault bar.
For one thing, the decathlon, with its demanding obstacle course of speed and strength and finesse, was still a premiere event at the games. (Try to name any Olympic decathlon champion of this century.) Jenner's victory earned her the unofficial title of greatest athlete alive.
"That was a performance that I think the whole world saw and took notice of," Burton said.
It was also the nation's bicentennial and the thick of the Cold War. The Soviet Union had won not just the gold but the silver in the decathlon four years earlier in Munich, and the American ice hockey team's Miracle on Ice victory over the Soviets in Lake Placid was still four years away.
When Jenner burst across the finish line in the 1,500 meters on the final event of the second day — all good looks and toned muscle and flowing hair — someone handed her a small American flag on a stick for her victory lap.
Jenner had clinched gold. Even in an age of amateur Olympians, advertisers could see glints of it, too.
"Now you get a guy like Michael Phelps who can continue to compete in the Olympics, even though he was able to make millions," said David Wallechinsky, president of the International Society of Olympic Historians. "Bruce Jenner didn't have that option. If he was going to make some money off it, he had to do it right away."
That's just what Jenner did. By 1977, Jenner was pictured midstride on boxes of Wheaties, the first Olympian in more than a decade to be so honored. Commercials followed in 1978, Jenner endorsing the product with almost painful earnestness.
It was a different time in marketing, too. America had exited the age of Mickey Mantle, whom Burton described as "TV's first real sports star." Yet Nike was barely off the ground, and Michael Jordan not yet in high school.
Here came Jenner, "happy-go-lucky, always smiling at the camera, always waving the American flag," Burton said. "You can make the case that he was one of the first great major endorsers."
A profile in The New York Times sports section in March 1977 made note of Jenner's "sincerity, fame, a well-placed giggle and a face that looks as if it belongs on a scouting poster."
The headline was "Bruce Jenner: Apple Pie Hero." It wasn't a stretch: Jenner had sat down with the interviewer and ordered apple pie and ice cream.
"Anybody who wins the decathlon is a special athlete," Wallechinsky said. "Bruce Jenner was able to, I would say, get extra attention because he was a good-looking white guy. And that didn't hurt at all. And he had, you know, a very nice personality. He was outgoing, he was friendly."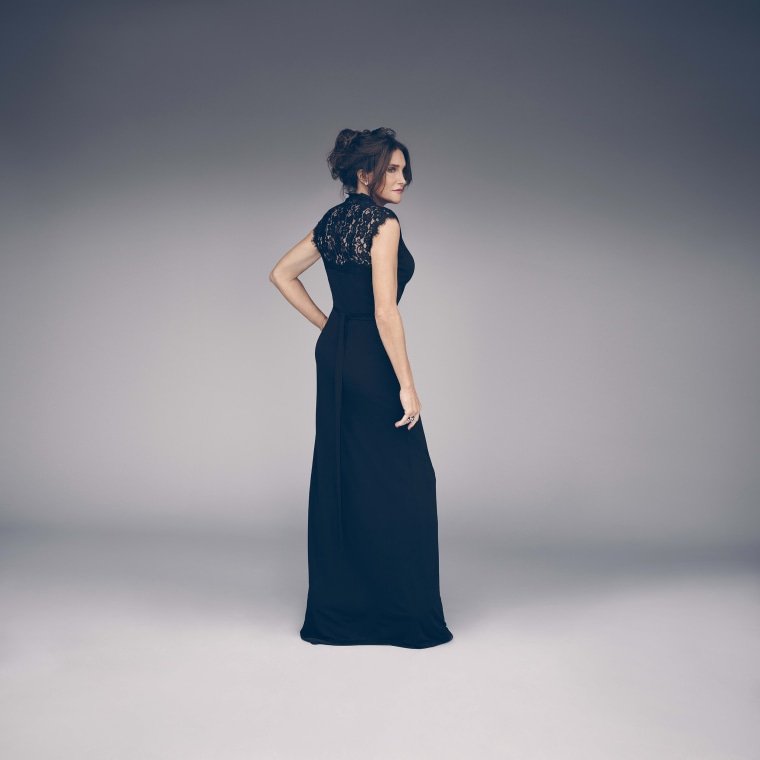 In 1980 came a movie role, in "Can't Stop the Music," a pseudo-biopic of the Village People. This was painful in its own way: The movie tanked, and Jenner was nominated for a Razzie for worst actor.
A TV movie followed in 1981, and, three years later, "The Bruce Jenner Winning Workout," available on VHS home video and preserved forever in the rabbit hole of YouTube.
There were semiregular guest-star turns: six episodes of "CHiPs," plus "The Fall Guy," "Murder, She Wrote" and, in 1986, the next to last season of "The Love Boat."
"Keeping Up With the Kardashians" — the outer limit of many Americans' consciousness of Jenner — was still 21 years away. But Jenner had established a foothold in the burgeoning monolith of modern American pop culture.
Eight weeks after the 1976 Olympic decathlon, Jenner was a guest of President Gerald Ford at a White House dinner.
Half a lifetime later, she accepted the congratulations of President Barack Obama.
And on Wednesday night, she accepted the ESPY and took the stage as the most famous transgender person in America.