A murder suspect was shot and killed by California sheriff's deputies Saturday, concluding a weeks-long manhunt, according to police.
Benjamin Peter Ashley was shot and killed just after 5 p.m. in Inyokern, according to the Kern County Coroner's Office. Ashley, 34, is suspected of killing one man, kidnapping three others and wounding two sheriff's deputies in a spree of violence last month.
Authorities had said they believed Ashley was hiding in a remote area east of Bakersfield, California. The shooting in Inyokern took place about 40 miles from where police had centered their search for Ashley.
Kern County Sheriff Donny Youngblood said Saturday that police got a tip that the suspect was in a local mini mart. Responding officers found a man walking on a dirt road nearby.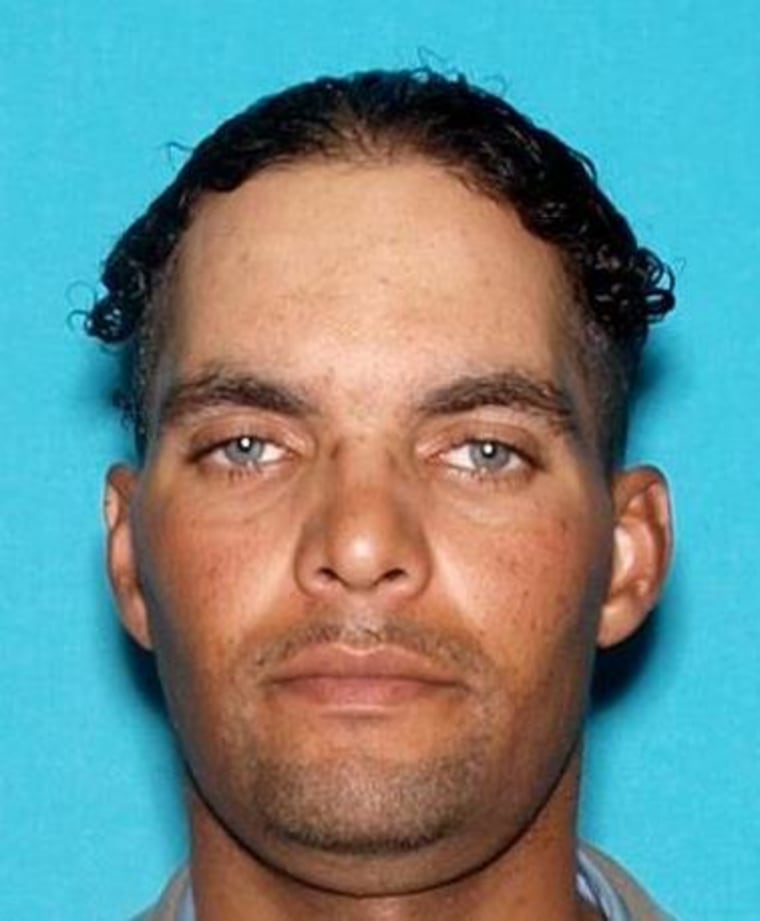 When the suspect brandished a fire arm, two deputies fired and struck the suspect, Youngblood said.
Youngblood said the fatal shooting is still under investigation and it was not immediately clear if Ashley had fired at the officers.
Ashley is accused of a string of crimes that started on July 28. A gunman on that day took three young men hostage in their cabin near Twin Oaks. The trio later escaped.
Two days later, the body of 64-year-old dentist David Louis Markiewitz was found by his family in his cabin about 10 miles away from the first incident. Markiewitz had been fatally shot.
And on Aug. 1, two SWAT team members who were scouring a mobile home while looking for a suspect were shot and wounded.