As California grapples with the backlash over the sentence given to convicted rapist and former Stanford swimmer Brock Turner, many survivors of sexual assault are struggling to even get a prosecutor to take their case.
What began as public outrage over a six-month sentence for the attempted rape and assault of an unconscious woman behind a dumpster on Stanford's campus has become a proposed state law demanding a mandatory minimum sentence of three years for similar crimes.
Santa Clara County's District Attorney Jeff Rosen announced his support Wednesday for the mandatory minimum bill in hopes to deter future cases like Turner's. The legislation, Assembly Bill 2888, was introduced Tuesday by Democratic Assemblymen Evan Low and Bill Dodd and co-sponsored by Rosen and Democratic state Sen. Jerry Hill.
"We need to change the law to protect the next Emily Doe from the next Brock Turner," Rosen said. "Let's give the next campus sexual assault victim no reason to fear that her attacker will end up walking around free after spending less time in jail than it takes to finish a single college semester."
Some advocates for sexual assault victims think the proposed law doesn't address the real problem: the police and prosecutors handling sexual assault reports.
Roughly one-third of sexual assaults are reported to the police, according to the Rape, Abuse & Incest National Network. For every 1,000 rapes, 63 reports lead to an arrest, 13 cases are referred to prosecutors and seven lead to a felony conviction. Out of the 1,000 cases, only six rapists will be incarcerated. Meanwhile, reports show that thousands of rape kits go untested every year in the U.S.
Related: Swedish Hero Recounts Nabbing Stanford Rapist Brock Turner
At SurvJustice, a nonprofit organization aimed at helping survivors of sexual assault seek criminal justice, only a few cases make it past the initial report, founder and Executive Director Laura Dunn told NBC News.
"Shockingly few" cases handled by the Victim Rights Law Center, another organization dedicated to providing legal assistance for sexual assault survivors, see a conviction, senior legal counsel Colby Bruno told NBC News.
The reason, both Dunn and Bruno said, is that prosecutors often don't want to take on a case unless they think it could win beyond reasonable doubt. However, the threshold a prosecutor is supposed to take into account when choosing cases is based on probable cause. Cases of sexual assault are often not cut and dry, so a lot of prosecutors turn survivors away, especially if there was alcohol involved, Dunn said.
"You may set mandatory minimums, but you're forgetting there's prosecutorial discretion, police discretion before it even gets to a jury decision," she added.
Some survivors of sexual assault also don't want higher sentences, Dunn said, because their abusers may be people they personally know. A mandatory minimum could deter victims from initially reporting.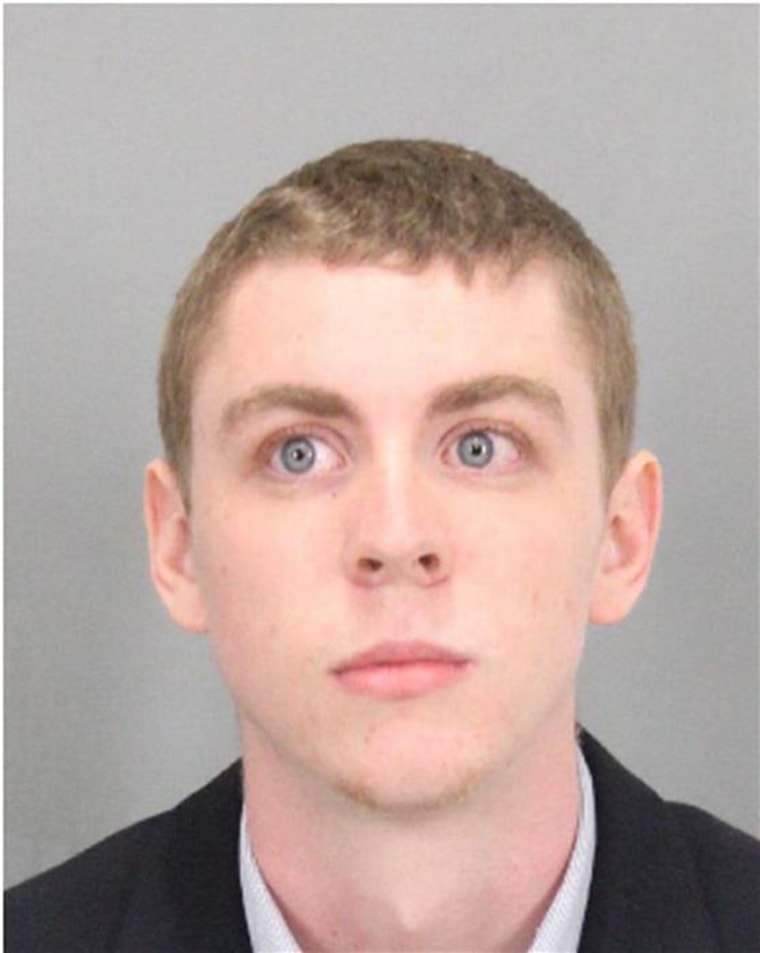 Bruno thinks mandatory minimums would be a strong deterrent for future sexual assault cases and believes the effort in California is a step in the right direction. Bruno added, however, that she does not see nationwide criminal justice reform for sexual assault survivors happening in the near future.
Dunn said she appreciates the serious tone mandatory minimums by the state set, but as a policy, they are not ideal. For example, she said a prosecutor could use a mandatory minimum to seek a lesser plea for a lesser charge.
"As much as a mandatory minimum sounds great to the general public, we know from the research that unfortunately, it may mean the system just becomes less effective of bringing those types of charges to avoid having to abide by minimums," Dunn said.
Related: Recall Effort Launched Against Judge Aaron Persky in Stanford Rape Case
Truly effective reform, Dunn said, begins with stronger training surrounding sexual assault at police academies and law schools. When it comes to legislative reform of the criminal justice system, Dunn is less optimistic.
For Karin Roland, chief campaigns officer for the women's advocacy group UltraViolet, there are signs of hope for sexual assault reform in activism on college campuses. But real action needs to be focused on the thousands of untested rape kits, Roland told NBC News, and the judges who dole out low sentences for convicted rapists. Judge Aaron Persky gave Turner a six-month sentence in the Stanford case for a crime with a maximum sentence of 14 years after following recommendations from the probation office.
More than 1.2 million people have now signed a petition on Change.org demanding Persky be removed from the bench. Persky still holds his position but was recently removed from a new sex assault case at the request of prosecutors.
Roland and Dunn both noted that citizens can create real change in the criminal justice system by voting for local judges and prosecutors, depending on their county or state.
"In all cases, voters should be asking, 'Will this judge be a champion for women?'" Roland said. "'Will they take violent crime, like rape and sexual assault committed against women, as seriously as they take other crimes?'"