A search is underway for a missing California college student who disappeared after canoeing in the Pacific Ocean, last known to be setting up clues for a treasure hunt he was organizing.
Hunter Nathaniel Lewis, 21, failed to return home Dec. 30. The California State University Long Beach student was last believed to have canoed near the Trinidad Harbor between 10 a.m. and noon, the Humboldt County Sheriff's Office said.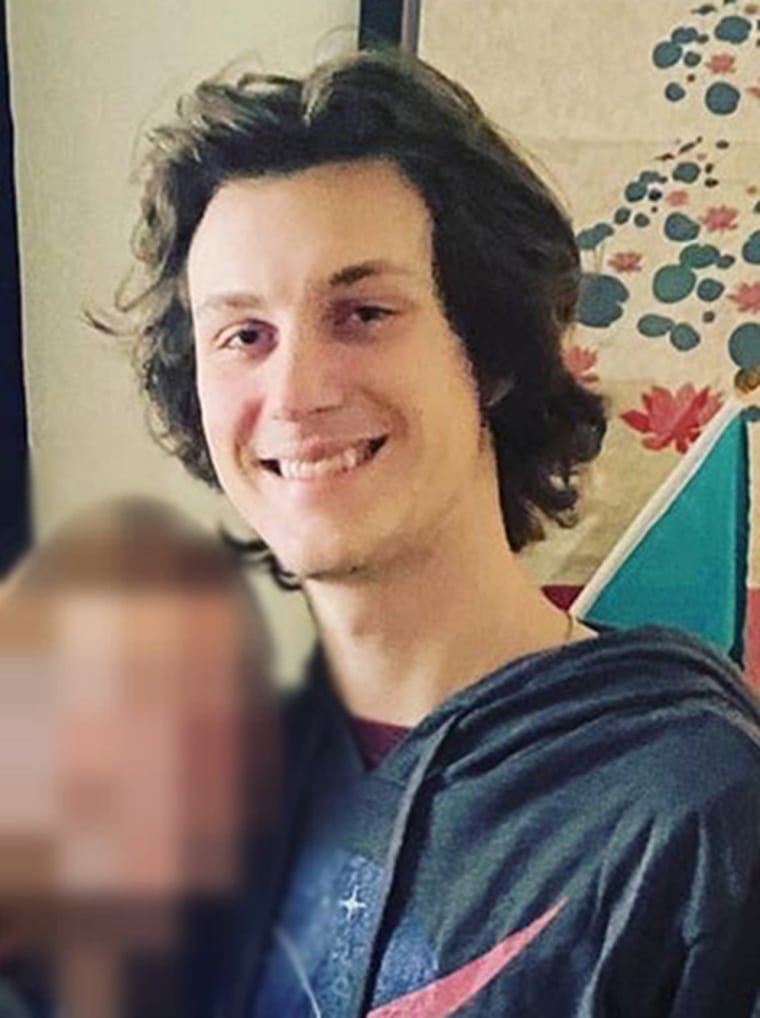 According to Lewis' family he left his Blue Lake residence at 8:30 a.m. to hide objects as a part of a treasure hunt he was organizing for friends, the sheriff's office said.  
That evening, deputies began a ground search, and the U.S. Coast Guard deployed a helicopter and boat to search the water, but there were no signs of Lewis. 
Several agencies including the Humboldt County Sheriff's Search and Rescue Posse, the U.S. Coast Guard and California State Parks are searching the surrounding beaches and ocean for Lewis, with help from a Coast Guard helicopter, boats and foot searches. 
A broken piece of Lewis' 15-foot green fiberglass canoe washed ashore north of Elk Head on Saturday. An additional search of that area by deputies and the Coast Guard didn't yield any leads on Lewis' whereabouts.
An underwater search was launched Thursday morning by the Humboldt Bay Fire Dive Rescue and Recovery Team, along with other agencies, in the Flatiron Rock area, northwest of Trinidad Head. Teams had determined it "necessary" to conduct an underwater search there based on information gathered and items found during searches of the Trinidad area, officials said.
The search included multiple boats, a deep-water sonar, lifeguards and divers.
However, that Thursday search didn't yield any signs of Hunter or his belongings.
Hunter ran an Instagram page called "Lostlewistreasure" where he posted about the treasure hunt he organized in Humboldt, California, offering a "$100+ cash prize."
Corey Lewis, Hunter's father, said the family is coordinating with independent search-and-rescue teams, divers and boats with sonar, calling the mission "a recovery operation. It is no longer a rescue operation."
Corey said that his son loved to surf, rock climb and play guitar and that he had already received his pilot and scuba diving licenses.
He was studying aerospace engineering, dreamed of becoming an astronaut and had been accepted to a training academy at NASA. 
"About two years, ago he decided he would start working on this epic treasure hunt for all his friends and family to participate in someday," his father said. 
"He was busy setting out clues and we would go out and find a clue and bring it back home and be around the kitchen table at night researching things to try to solve these riddles. It was extremely fun. It brought us all together," he added.
Corey said one of the clues was on a key Hunter printed on a 3D printer that had teeth matching the outline of two islands nearby, and the heart on the key matched Flatiron Rock.
Hunter canoed into the ocean to deposit a treasure chest on Flatiron Rock, Corey said, but "there is a shallow, rocky reef just on the inland side of Flatiron that he did not know about."
"We're fairly certain that he overturned and wrecked on that reef," he said.
Lewis said searchers have found debris of the treasure chest on Trinidad State Beach. Among the debris was something precious to the Lewis family: a wooden box Corey's father gave to him.
"He always had a smile on his face. He had such a zest for life," Corey said. "One of his friends from college that I've never met sent me a message saying, 'Hunter taught me more than anyone I've ever known. He taught me how to smile and how to like myself.' And that was Hunter."
Anyone with information regarding Hunter's current or possible whereabouts is urged to contact the Humboldt County Sheriff's Office at 707-445-7251.