LOS ANGELES — California Gov. Gavin Newsom announced a $1.5 million fine against the Temecula Valley Unified School District less than a day after conservative board members voted to reject a state-endorsed curriculum that includes a short biography of gay rights leader Harvey Milk.
On top of the fine, the district east of Los Angeles will have to pay the $1.6 million shipping costs associated with sending the materials to the district, which he previously vowed to do if the board did not approve the material.
"After we deliver the textbooks into the hands of students and their parents, the state will deliver the bill — along with a $1.5 million fine — to the school board for its decision to willfully violate the law, subvert the will of parents, and force children to use an out-of-print textbook from 17 years ago," Newsom said Wednesday in a statement.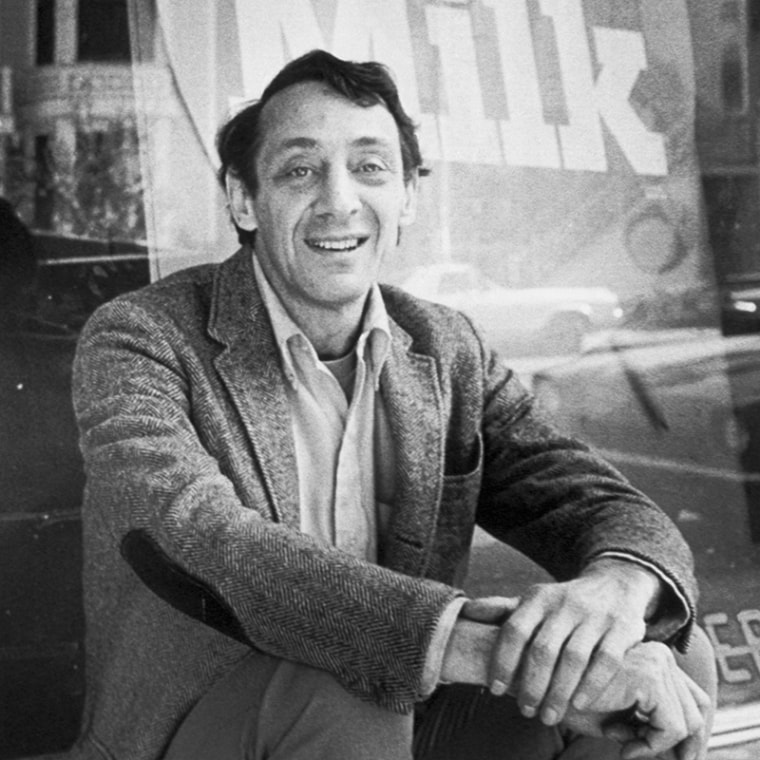 The president of the school board, Joseph Komrosky, had said he would reject any such shipments, but school board members who voted in favor of the learning materials say they support Newsom's actions.
"It was a mistake to reject the curriculum," board member Steven Schwartz said Wednesday. "When you play with fire, sometimes you get burned."
Board member Allison Barclay said that "it is devastating to receive news of a fine of this magnitude."
"Our students deserve the best, and I believe that this new curriculum that was piloted by 47 teachers and 1,300 students is an excellent resource for our district," she said in an email. "I am hopeful we can work with the state to come into compliance and avoid any undue financial burden on our district that, in the end, will only hurt our students."
In an emailed statement, Komrosky said the school district still has time to meet state and federal mandates before the next school year. He has convened a special meeting of the board for Friday to discuss curriculum for the upcoming school year.
"We do not appreciate Governor Newsom's effort to usurp local control and all that will apparently result from these tactics is a waste of the taxpayers' money," he said in an emailed statement.
Newsom, meanwhile, has not held back from sharing his disapproval of Komrosky, Jennifer Wiersma and Danny Gonzalez.
"The three political activists on the school board have yet again proven they are more interested in breaking the law than doing their jobs of educating students — so the state will do their job for them," he said in a statement.
"California will ensure students in Temecula begin the school year with access to materials reviewed by parents and recommended by teachers across the district," he added.
On Tuesday night, at a nearly six-hour meeting that turned chaotic at times, three school board members backed by a conservative political action committee with ties to an evangelical church voted to reject supplemental materials for children in grades one through five.
Komrosky, the board president, has called Milk a "pedophile," while dozens of attendees, many from outside the school district, delivered impassioned speeches against teaching anything that refers to sex or homosexuality to elementary school-age students.
Opponents countered that Milk, a member of the San Fransisco Board of Supervisors who was assassinated in 1978, was an important California figure and a champion of underrepresented communities whose legacy is worthy of being taught in schools.
Many also argued that any mention of Milk would be limited to a short biography available only in supplemental materials and that changing the curriculum just four weeks before classes resume would throw teachers and their lesson plans into turmoil.
"The state having to step in to provide curricular materials that adhere to state law underscores the fact that the extremist board majority is not fit to govern and only listens to outside agitators instead of local parents and teachers," said Jennee Scharf, a high school English teach in the Temecula district.
Scharf is among several educators and residents backing a recall of the three conservative school board members six months after they took office.