Calling the forced amateurism of student-athletes "a bankrupt model," California Gov. Gavin Newsom signed a first-in-the-nation bill Monday that clears the way for college players to be paid from endorsement deals.
The legislation allows student-athletes to sign endorsement deals and prohibits the governing body of college sports, the National Collegiate Athletic Association, and the schools from banning those compensated athletes.
NCAA rules strictly prohibit athletes from profiting in any way from their sports, and the law would still bar schools from directly paying athletes.
The new regulation is scheduled to start in 2023.
"Colleges reap billions from student athletes but block them from earning a single dollar. That's a bankrupt model," Newsom tweeted after signing the bill.
The NCAA acknowledged in a statement Monday that its current regulations on amateurism will need to change, but said California's new law won't help.
"As a membership organization, the NCAA agrees changes are needed to continue to support student-athletes but improvement needs to happen on a national level through the NCAA's rules-making process," the governing body said.
"Unfortunately this new law already is creating confusion for current and future student-athletes, coaches, administrators and campuses and not just in California."
Newsom signed the bill while appearing on NBA icon LeBron James' HBO show, "The Shop: Uninterrupted."
The governor predicted it would prompt dozens of other states to pass similar legislation and force the NCAA's hand.
"It's going to change college sports for the better by having now the interests finally of the athletes on par with the interests of the institutions," Newsom said. "Now we're re-balancing that power arrangement.
James, who went pro straight out of high school, urged the NCAA to come to the bargaining table and find a way to compensate athletes who generate millions of dollars, especially in football and basketball.
"NCAA, you got the next move," James wrote on Instagram. "We can solve this for everyone!"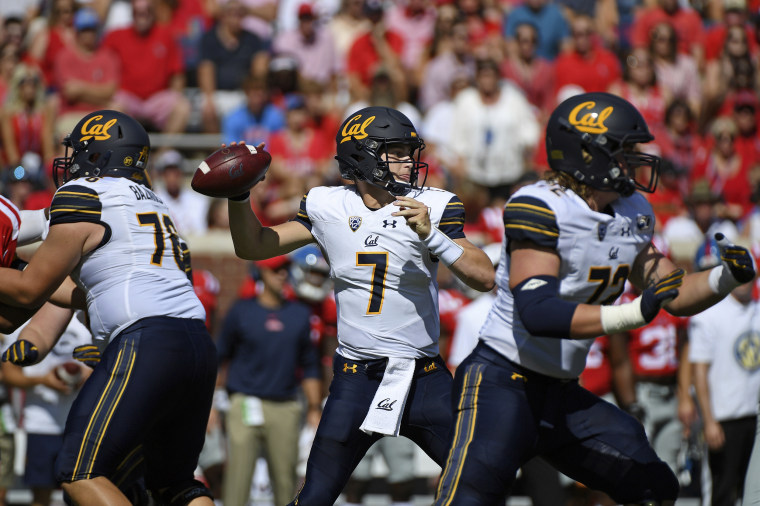 Newsom's signature on Monday served as one more step toward the end of free labor in college sports, according to University of Chicago economics professor Allen Sanderson.
"The NCAA's 100-year model is not going to survive another 10 years, there's just too much money involved," Sanderson, who specialized in sports economics, told NBC News.
"How it's going to exactly play out, I don't know. It's a like a fumble on the ground and who is going to recover it. I'm just pretty sure that the NCAA is not going to end up with the ball."
While the NCAA is the governing body of college sports, membership is voluntary. So conceivably, if schools are forced out of competition by the NCAA, they could simply opt out to form their own new leagues.
Lisa Masteralexis, who teaches sports management at the University of Massachusetts Amherst, said the upcoming battle on this issue could embolden high-revenue, so-called "Power 5" leagues — the Big Ten, Southeastern, Pacific-12, Big 12 and Atlantic Coast Conferences — to create their own athlete compensation packages.
And if they did so, those big-money schools and leagues could break away on their own, bumping the NCAA from the business of big-time college sports altogether.
"The power conferences have leverage," Masteralexis told NBC News shortly after Newsom signed the bill. "If you look at the Power 5 conferences, they have enough money and media attention, some with their own TV networks, they can drive the bus."
Legislation signed Monday by Newsom seemed to fall in line with the public's general view of compensating college athletes.
A Morning Consult poll published this past spring showed that Americans oppose direct school-to-athlete pay, 45 percent to 32 percent.
But when asked if student-athletes should be able to sign deals with brands, respondents said yes by 47 percent to 35 percent. And asked if college athletes should be allowed to profit off their names or images on video games and other products, respondents again said yes by 52 percent to 31 percent.
The Golden State is home to dozens of schools that play top-flight Division I sports, including Pacific-12 Conference institutions such as the University of Southern California, Stanford University, the University of California, Los Angeles, and the University of California, Berkeley.