A man who confessed to having a dead body in his car when he arrived at a Northern California police station Monday then led officers to his apartment, where three more bodies were discovered, authorities said.
All four victims are related to the suspect, Shankar Hangud, Roseville Police Department Capt. Joshua Simon said on Tuesday.
Hangud, driving a red Mazda6, arrived at the police station in the city of Mt. Shasta shortly after noon and told officers that he had killed people at his apartment in the Placer County city of Roseville, more than 200 miles away, police said.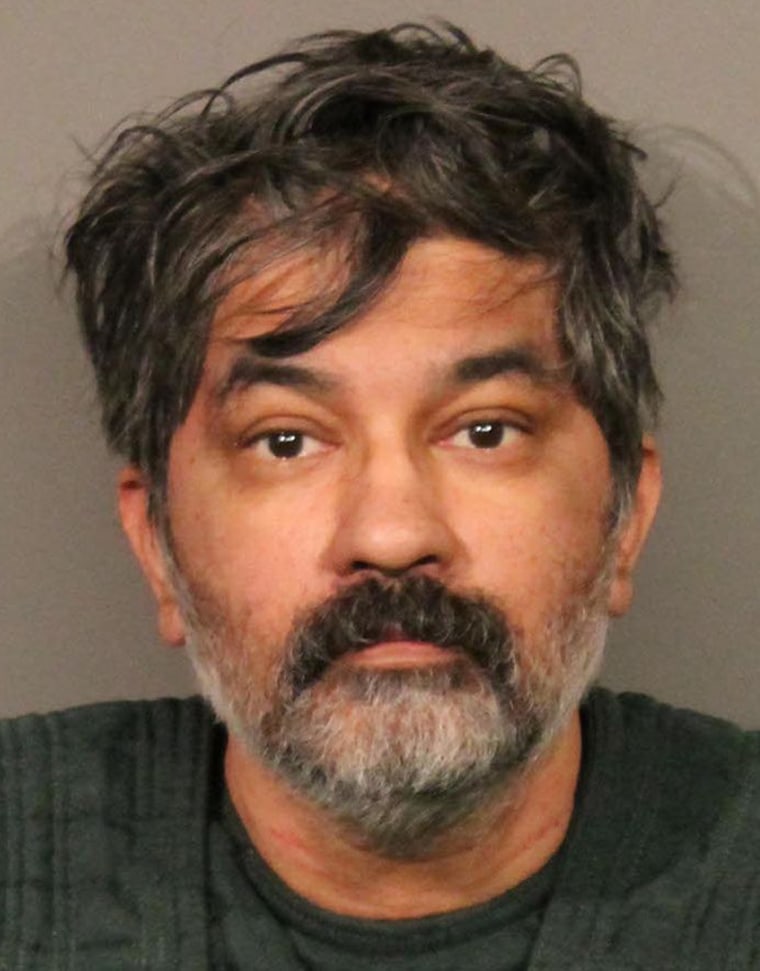 "The suspect himself drove to the Mt. Shasta Police Department with one of the victims in his car and made a confession to them to start off this investigation," Simon said.
Hangud, 53, told police the address where to find the bodies and Roseville officers checked his apartment and discovered the additional victims, according to authorities.
Simon declined to name the four victims, but said they were all members of the suspect's family, two adults and two juveniles.
"It appears that the victims were killed by this suspect over a few days time span," Simon said. "We're still working to put that timeline together."
Hangud, who has been taken back to Placer County and booked into jail, was the sole suspect in the killings and there appeared to be no ongoing threat, police said.
Investigators are asking anyone between Roseville and Mt. Shasta if they've seen Hangud and an adult man of Indian descent in the suspect's car.