A Marine who was detained in June after a missing 14-year-old girl was found in the barracks of a California base has been charged by military prosecutors with sexual assault of a minor, authorities said Friday.
Military police at Marine Corps Base Camp Pendleton near Oceanside found the teenager June 28, more than two weeks after her grandmother reported her missing to the San Diego County Sheriff's Department, according to the agency.
Neither the charged Marine nor the teen has been identified by authorities.
The Marine also faces a charge involving a prior incident.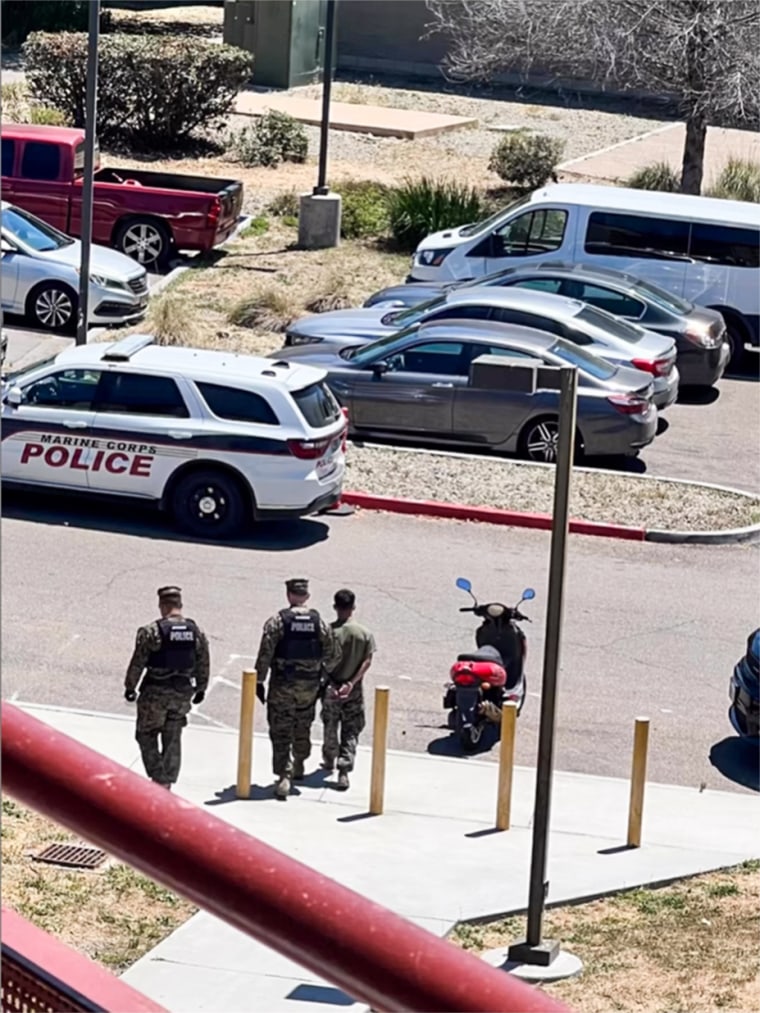 "Military prosecutors have charged the Marine with allegations of sexual assault of a minor and violating liberty restriction from a prior unrelated case," according to a Friday statement from Capt. Charles Palmer, with the 1st Marine Logistics Group. "After the preliminary hearing, the command will review all charges and evidence to determine whether the case should be tried by court-martial," Palmer said.
In July, Palmer said the Marine who had been detained in connection to the missing teen was with the Combat Logistics Battalion 5, 1st Marine Logistics Group.
Melissa Aquino, a spokesperson with the San Diego County Sheriff's Department, said in July that the sheriff's department and the San Diego Human Trafficking Task Force were supporting the Naval Criminal Investigative Services in an investigation.
The girl's grandmother reported her missing June 13 after the child had run away from home four days earlier. The grandmother said the girl had run away before but always returned home quickly, Aquino said in July.
Authorities entered the girl's information into missing person databases, including that of the National Center for Missing and Exploited Children, the sheriff's department had said.
Once found, the teenager was returned to her grandmother, Aquino had said.
The Teen Line provides peer-based support from trained teenagers who are available every evening to field calls and texts. Call 310-855-HOPE (4673) or toll-free at 800-TLC-TEEN from 3 p.m. to 7 p.m. ET or text TEEN to 839863 from 3 and 6 p.m. ET. Teen Line also responds to emails and has a message board.
The National Human Trafficking Hotline can be reached toll-free 24 hours a day at 1-888-373-7888. Support is available in more than 200 languages. The hotline can also be reached by texting BEFREE to 233733. Authorities urge those who suspect trafficking to also contact local police.