Visitors seeking lighthearted views of sea life along Southern California's coastline are instead coming upon marine mammals taking their final breaths.
As peak beach season and the Fourth of July holiday approach, California officials and experts are warning about an unprecedented die-off of sea lions.
The likely cause, domoic acid from an offshore algae bloom, is not unusual. But the breadth of the poisoning, which can cause brain damage, seizures and death in sea lions, is rare, experts say.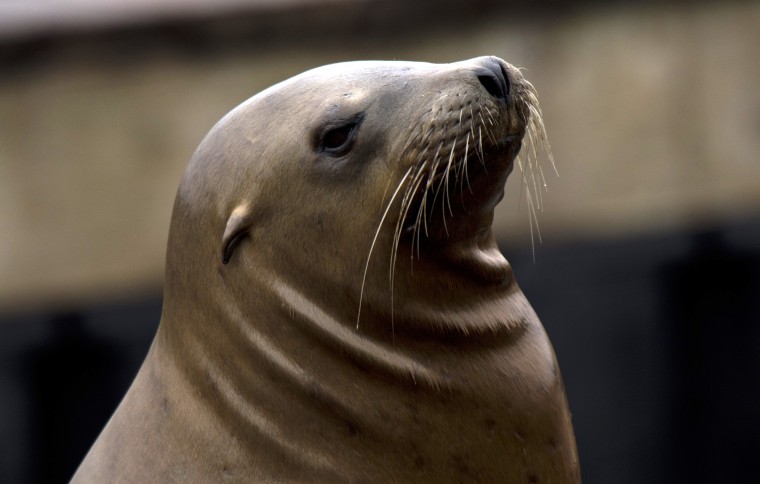 John Warner, the CEO of the Marine Mammal Care Center, a nonprofit rescue organization that serves Los Angeles County, said the facility was at capacity, with nearly 70 sea lions on site. Another 70 along the Los Angeles coast still needed rescuing, he said.
"From our experience in L.A. County, this is one of the worst years in recent memory," Warner said.
The Los Angeles Unified School District was expected to announce Tuesday that it's giving the Marine Mammal Care Center, which operates on district property, additional space, a rescue tank and plumbing for the tank.
Tourists and visitors, meanwhile, are witnessing poisoned sea lion mothers giving birth to stillborn pups, Warner said.
"Every popular beach you can name has animals seizing right now," he said, "right in front of everyone who's on vacation or enjoying the nice weather."
Points north, including Ventura, Santa Barbara and San Luis Obispo counties, are registering worse numbers, with the Channel Islands Marine & Wildlife Institute in Santa Barbara fielding reports of 200 sick or dead marine mammals every day, according to a NOAA Fisheries report on the bloom.
"I have never seen anything this intense in terms of the numbers of animals in my 20 years of responding to strandings in this area," Michelle Berman Kowalewski, the founder and director of the Channel Islands Cetacean Research Unit in Santa Barbara, said in the National Oceanic and Atmospheric Administration article.
The offending bloom has been traced to the waters off Central California and off the northern reaches of Southern California, where warm water and cooler water coming up from the depths, called upwelling, can create ideal conditions for algae blooms.
Scientists believe the blooms, which are becoming almost annual affairs, are also boosted by urban runoff that includes farm fertilizer and human waste. The increasing frequency of the blooms can also be correlated to global warming, as well as to the warmer, wetter climes of El Niño, the weather phenomenon present and expected to strengthen by winter.
State health officials this month warned against eating sport-harvested mussels, clams or scallops from Santa Barbara County. The seafood may contain domoic acid, which they say can cause gastrointestinal illness or even trigger trouble breathing, coma or death.
Sick sea lions can be treated if the domoic acid poisoning is diagnosed early, SeaWorld San Diego veterinarian Kelsey Herrick said.
Toxins can be flushed out with liquids and medication, she said, but some animals will suffer irreversible brain damage. The marine mammals absorb domoic acid not directly but rather through fish that eat the algae, Herrick said.
The San Diego coast is at the trailing end of the bloom's impacts, but SeaWorld's marine life rescue team has rescued seven sea lions and a dolphin believed to be suffering from the poisoning this month, she said.
Experts warn tourists to stay away from marine mammals in any situation, but especially if they seem to have having seizures or they vomit, behave aggressively or miscarry.
Herrick said the odd behavior of San Diego's late Freeway the sea lion, who made headlines after he scoped out eateries, scooted down a freeway and waddled into an urban creek, can now be explained by domoic acid poisoning.
A postmortem exam showed brain damage consistent with the poisoning, she said.
"We find them showing up in weird places — on roads, on private property, in someone's backyard," Herrick said. "Unfortunately it's very abnormal."