The gunman blamed for the deadly rampage in northern California began his killing spree by fatally shooting his wife and stashing her body beneath the floorboards of their home, police revealed Wednesday.
Word of the grim discovery came a day after Kevin Janson Neal gunned down four other people and attacked an elementary school before he was killed by police.
"We were looking for his wife, couldn't find her yesterday," said Tehama County Assistant Sheriff Phil Johnston said. "We located her dead body concealed under the floor of the residence."
Johnston, who did not identify Neal's wife by name, said police believe she was killed on Monday.
"We are confident he murdered her, shot her ... literally put her body in the floor, covered it up," he said.
Related: Gunman in California shooting spree needed mental help, sister says
Neal, 44, had been out on bail after being charged with stabbing a neighbor when he went on a 45-minute shooting spree Tuesday in the rural community of Rancho Tehama Reserve, about 130 miles north of Sacramento.
All the dead were adults. But among the 10 injured were seven children, including four at the school that Neal targeted — and a 2-year-old who was wounded elsewhere, police said.
One child at the school was hit by gunfire and remains in critical condition, Johnston said. The rest were hurt by flying glass.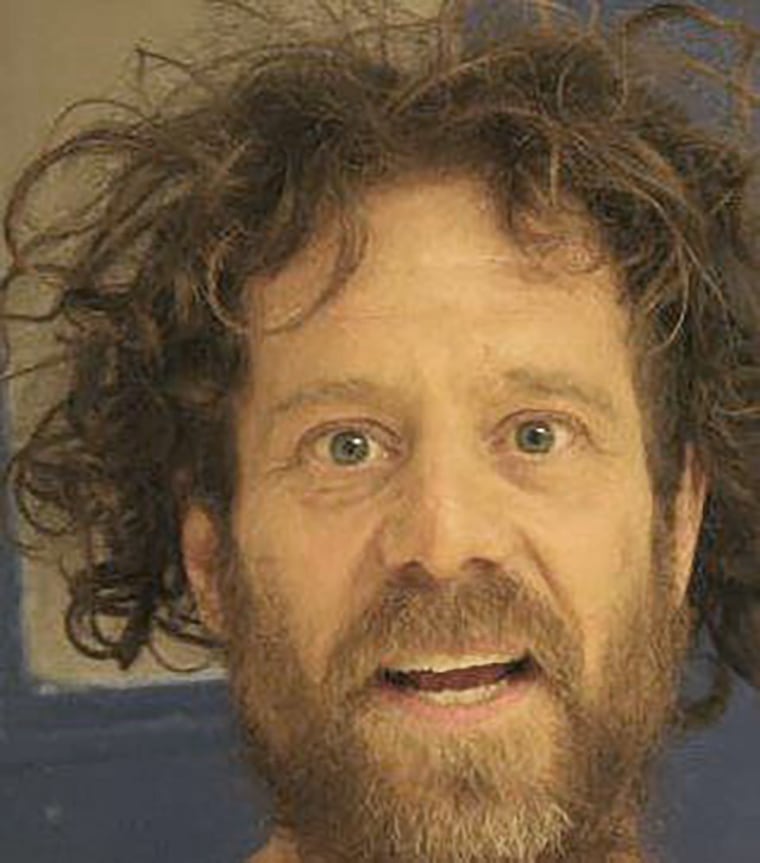 Asked about a possible motive, Johnston said, "I think he had a desire to kill as many people as he could."
Neal's sister, Sheridan Orr of Cary, North Carolina, described her brother as "an all-American kid" who had been grappling with mental illness and had a hair-trigger temper.
"It had continually deteriorated over, I would say, since October of last year," she told NBC News. "I loved him as my brother but I didn't recognize him. ... He seemed possessed or demonic."
Neal was armed with two handguns and "two semi-automatic rifles with multiround clips" that he had built himself, Johnston said.
"These firearms are manufactured illegally, we believe by him at his home," Johnston said. "So they were obtained in an illegal manner, not through a legal process. They're not registered."
Related: Fate of Sandy Hook lawsuit could be decided by a slingshot
Johnston said Neal was no stranger to law enforcement and that prior to Tuesday his neighbors had "reported shots coming from the residence."
"Every time we responded, we would try to make contact with Mr. Neal," he said. "He was not law enforcement-friendly."
That said, Neal was "not prohibited from owning firearms," Johnston said.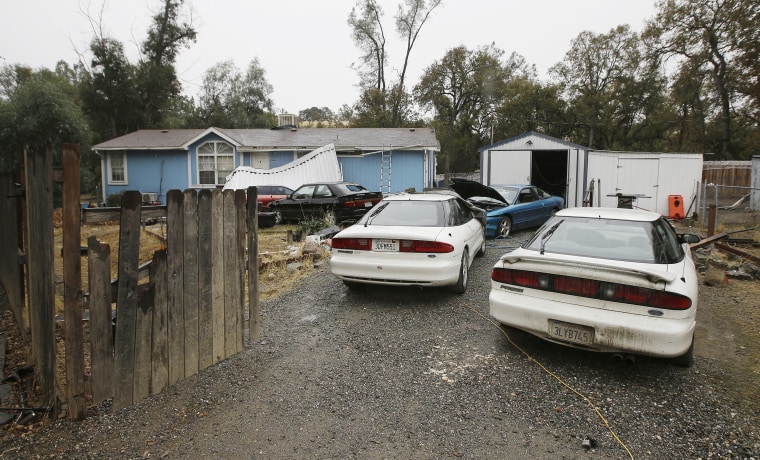 Johnston also praised the staffers at Rancho Tehama Elementary School who rushed their young students into the building and locked down the school when they heard gunfire.
"It is monumental that that school went on lockdown," he said. "I really, truly believe that we would have had a horrific bloodbath in that school if that school hadn't taken the action when they did."
Related: Gunman in California shooting spree needed mental help, sister says
Richard Fitzpatrick, superintendent of the Corning Elementary School District of which Rancho Tehama Elementary School is a part, said that classes begin at 8 a.m. and shortly before that time a shot was heard in the school office, followed by two more.
"At that time, immediately and without any instruction from law enforcement, our school staff went into lockdown," Fitzpatrick said at a news conference Wednesday. The school has just shy of 100 students, he said, with four classrooms, a large playground and one detached classroom.
Fitzpatrick called the actions of school staff heroic. Students who were playing were ushered into classrooms, and students being dropped off were brought into the school office.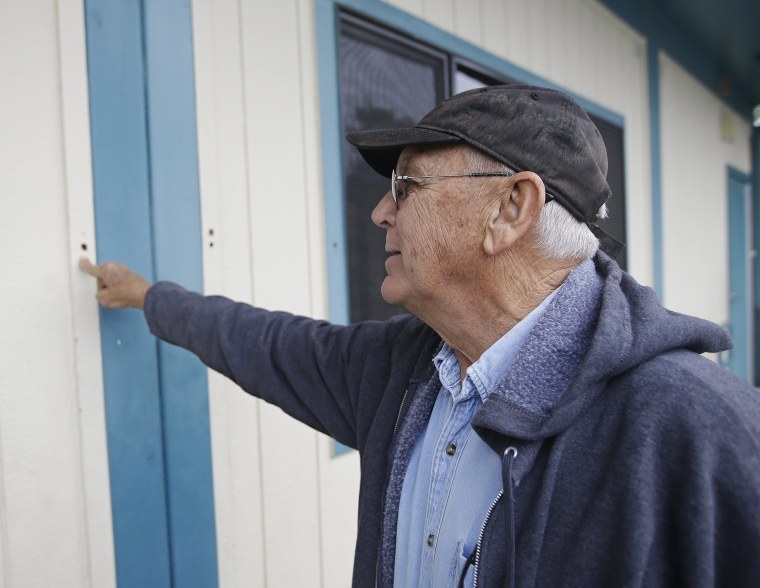 After the gunman rammed a vehicle into the gate and emerged with an "AR-type weapon," he fired at the head custodian who looked around the corner of a building and drew his attention, Fitzpatrick said. That diversion of attention gave staff the seconds they needed to finish the lockdown, he added.
The gunman fired into the school, and a child was struck in the chest and foot and is in fair condition at a hospital, Fitzpatrick said. He said it appears the bullets that struck the child were fired through a wall.
"Love and kindness and selflessness, paired with the ability to professionally do what they did, defeated evil yesterday," Fitzpatrick said. "And the fact is we don't have another one of those stories where multiple children are dead, because of the heroics of my school staff."
Neal's wife was apparently his first victim. "We believe that's what started this whole event," Johnston said.
Neal then killed a neighbor and stole his pickup truck, Johnston said, and while weaving through the subdivision he began firing on other motorists, killing three more people.
"You have to understand, this individual's going down the road picking targets," Johnston said. "He chased people with his vehicle, shooting at them."
Two of the people Neal wounded were a mother and her child.
The woman "did pull out her handgun" but was unable to use it because Neal had fired "about eight rounds into the side panel of her driver's door," Johnston said.
Along the way, Neal crashed the first vehicle, stole another and then headed for the school.
There, Johnston said, Neal drove through a gate and sprayed the school with bullets for six minutes. Once he realized he would not be able to get inside, he left the school grounds.
The rampage ended when police rammed Neal's car and killed him in the ensuing gun battle, Johnston said.