Three minutes after the 911 call came in late Wednesday night, Sgt. Ron Helus of the Ventura County Sheriff's Office pulled up at the Borderline Bar and Grill in Thousand Oaks, California, where a former Marine had burst in and began shooting patrons.
Helus, a 29-year veteran on the overnight shift, met up with a pair of California Highway Patrol officers who had raced to the scene from a traffic stop, authorities said. They could hear gunshots. There was no time to wait for backup.
Helus and one of the officers went in the front door — exactly what American police officers are trained to do when they encounter "active shooters."
The strategy, the result of changes in police tactics made after the 1999 shooting at Columbine High School in Colorado, puts the first officers to arrive at the scene in enormous peril. The fewer the officers, the less protection they have.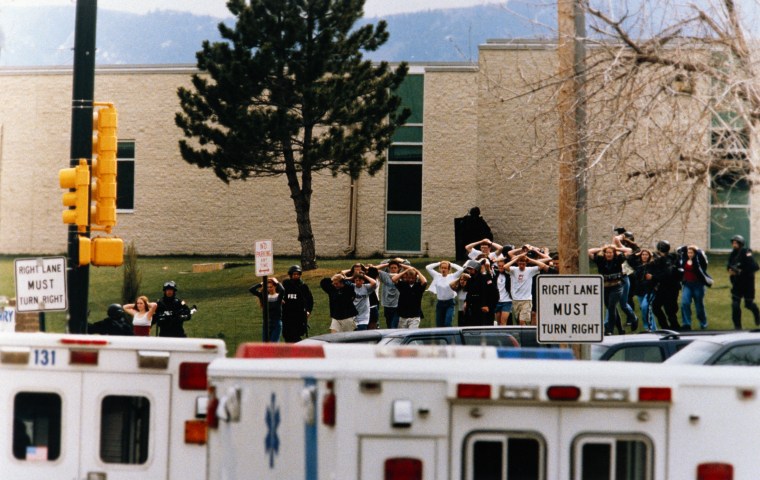 In this case, Helus paid with his life. Shot several times in a firefight with the gunman, Helus was pulled from the bar by the highway patrol officer he had gone in with and died hours later at a hospital, authorities said. Eleven others were killed inside the bar before the shooter killed himself, the Ventura County Sheriff's Office said.
"What you saw last night with the sergeant and California Highway Patrol officer, that is an expectation we have, that they are going to make entry and do their best to stop the threat and prevent further loss of life," said Travis Walker, the chief of police in Cathedral City, California, and a former member of the San Bernardino Police Department, where he led the tactical response to a 2015 terror attack at a government office. "In the time the suspect engaged with the officers, he wasn't engaged in killing innocent victims."
That approach was also taken at last month's shooting at a Pittsburgh synagogue that left 11 dead and seven wounded, including two city police officers and two SWAT team members.
"In almost every active shooter situation in recent times where police get there while the shooting is still going on, police go in at high risk to themselves, following a national training model, which is immediate intervention," said Jim Bueermann, president of the Police Foundation, a nonprofit research and training organization.
The new model is the result of lessons police have learned since Columbine, when two students killed 13 people and themselves while police took 45 minutes to surround the school and prepare a tactical unit to enter.
Since then, with many more mass shootings to study, police have emphasized faster response by arriving officers and less reliance on specialized teams. Research showed them that active shootings typically last four to six minutes. So they started training patrol officers — typically the first to arrive at an active shooting — in more tactical maneuvers. Those officers are now often equipped with military-style body armor, helmets, rifles and trauma-care kits, including tourniquets.
Early on in the change in tactics, officers were advised to wait until there were four or five of them at the scene before entering together.
"Then we started to realize that waiting for four or five people could mean waiting several minutes, so we started authorizing smaller teams to enter," said Peter Blair, executive director of the Advanced Law Enforcement Rapid Response Training Center at Texas State University. "From four to three to two, and now we are in an era where departments authorize a single officer to make entry."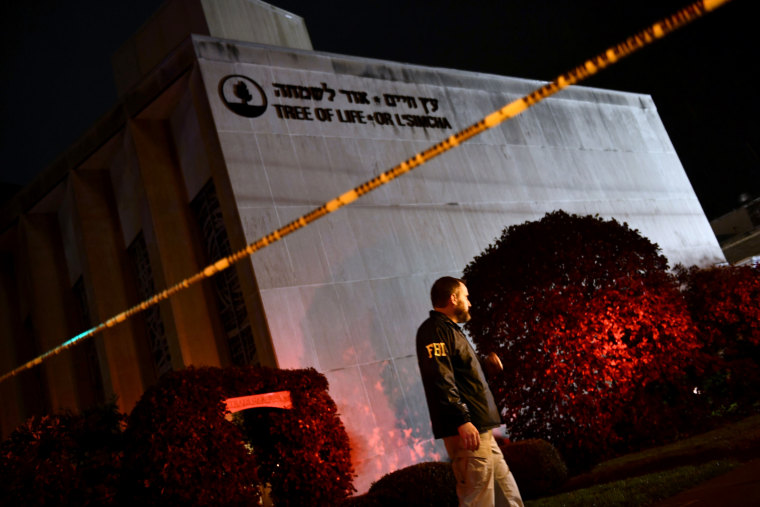 His organization, which trains thousands of police officers a year, has recently started offering a course in "solo officer rapid deployment." The key factor in deciding whether to enter is whether there is ongoing gunfire — a "driving force," in training parlance. But there are also other considerations.
"We've seen the amount of damage a person can cause within a few seconds, much less a few minutes," Blair said. "So the judgment by an officer is: 'Can I intervene now? Is my backup behind me or a few minutes out? Should I wait a few seconds?'"
An FBI study of 160 active shooter incidents from 2000 to 2013 found that law enforcement officers in 45 of the incidents "engaged" the attacker. Nine officers in those incidents were killed and 28 were wounded.
The difficult decisions facing the first officer at the scene fueled controversy after the February shooting at Marjory Stoneman Douglas High School in Parkland, Florida, in which 17 people were killed. A school resource officer was harshly criticized for not rushing to confront the killer, a former student.
Police in Orlando were accused of moving too slowly during the 2016 massacre at the Pulse nightclub, when an officer working security shot at the attacker, then backed off after realizing he was outgunned. The gunman then went inside and killed dozens of people as more police arrived. The attack then morphed into a three-hour hostage standoff. A Department of Justice report concluded that police acted properly, but officers should have been equipped with better tactical gear.
Ventura County Sheriff Geoff Dean said on Thursday that Helus, who was planning to retire in the next year or so, had a phone conversation with his wife just before he responded to the 911 call. Helus told her he loved her and would talk to her later, Dean said.
"Our officers know, when you get to a scene and there's two of you or even just one of you, and there's shooting going on, you go in," Dean said.
The sheriff added later: "There is no doubt they saved lives by going in there and engaging the suspect. Who knows? We don't know, we heard anywhere from 150 to 200 people in there. It could have been much, much worse."