California closed out August with full containment of the Carr Fire, its deadliest summer blaze, officials said this week.
The Northern California wildfire, which started July 23, was responsible for eight deaths, destroyed 1,079 homes and consumed 229,651 acres, according to the California Department of Forestry and Fire Protection.It was 100 percent surrounded by containment lines Thursday night, the agency said.
The blaze was at its deadliest in late July when it roared through the city of Redding and killed a grandmother and her grandchildren, ages 4 and 5, who were stranded as their grandfather rushed off for supplies.
It wasn't, however, the state's largest fire. That would be the Mendocino Complex Fire, which took out 459,102 acres and was 96 percent contained Friday, according to the U.S. Forest Service.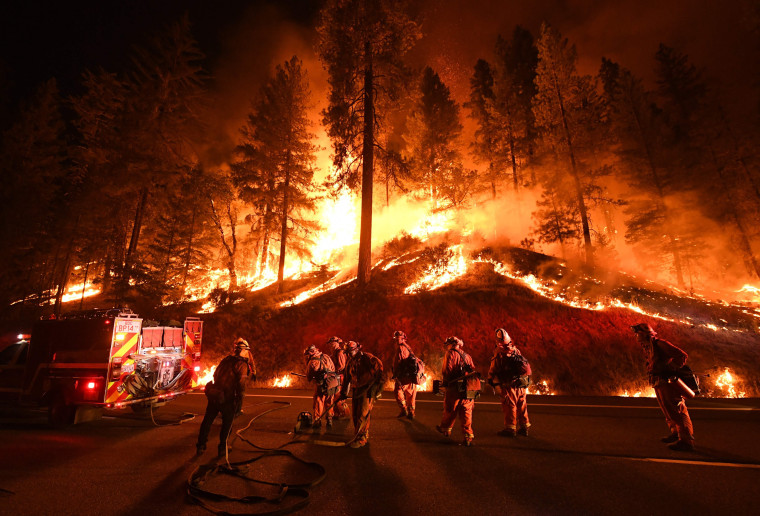 In late July and into August, more than six years' worth of drought-starved brush combined with multiple heat waves fueled as many as 14 major wildfires across the Golden State. But slight cooling in late August helped calm the flames statewide.
On Friday, the Governor's Office of Emergency Services reported only four major brush fires across the state.
One of the worst among those was the 36,083-acre Hirz Fire not far from Mt. Shasta in Northern California. It was 39 percent contained, according to the Forest Service.