BERKELEY, Calif. — A median-priced one-bedroom apartment in San Francisco rents for nearly $3,300 a month. In the Silicon Valley community of San Mateo, the median home will set you back almost $1.4 million. Even in semi-rural Petaluma in Sonoma County, at least an hour drive from the city, rent for a one-bedroom can reach $2,000 and more.
To afford a place to live in the Bay Area, stressed workers and students are moving farther and farther out, commuting for hours a day from what used to be farm country. Others pile two and three to a room. In Los Angeles, San Diego and along much of the coast, the picture is much the same. For many Californians, the housing crisis has become "a feeling of tightness in their chests and in their jaws," said Brian Hanlon, a prominent housing activist, "because they have this sense that there is no future for them here."
But now the need for more affordable housing is provoking an intense ideological struggle, and in this left-leaning state, one that pits liberals against liberals. On one side are old-style liberals who lean against development and do not want to see construction cranes building high-rise apartments in their neighborhoods. On the other side are progressives who support such building efforts and focus on the effect of long commutes on the environment, particularly from cheaper exurban areas with little mass transit.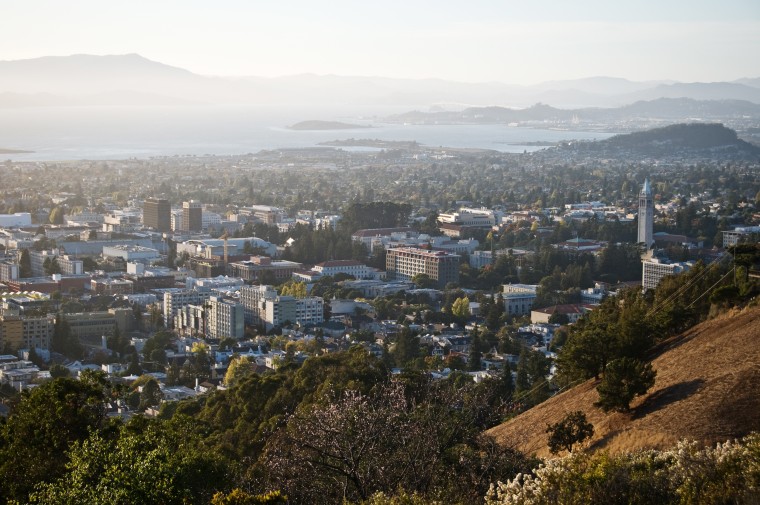 The struggle has recently reached a boil with the decision by some state political leaders to require the construction of new housing units. Frustrated by the inaction of local officials, they are moving to take control of planning decisions, setting off alarms among those who cherish the notion of local control.
Yimbies vs. nimbies
The drive to build more housing units, particularly along bus and light-rail lines, has been spearheaded by members of the fledgling Yimby (for "Yes, in my backyard") movement. The Yimbies have spread not only across California but to cities around the country — like Austin, Texas; Boston; New York; Portland, Oregon; and Seattle — where the amount of housing has not expanded to meet a surge of new jobs.
The Yimby newcomers, many of them millennials, have run smack into old-guard liberals, often baby-boomers or older, who cut their political teeth during an era when one could be staunchly progressive and adamantly "slow growth." The collision has not been a happy one.
"I think they are a combination of dumb and venal and maybe equal parts of both," said Becky O'Malley, a 78-year-old Berkeley lawyer and journalist, when asked about the Yimby activists. She didn't hesitate to add that some of the Yimbies appear to be "fronts" for big developers.
On the other side, Hanlon, 35, the executive director of California Yimby, accuses opponents like O'Malley of having a drawbridge mentality, of wanting to exclude newcomers after having obtained entrée to the state's rarefied housing market.
"They are the masters of hypocritical progressivism," Hanlon says. "They have created what amounts to natural retirement communities. And now people like me can't get a toehold."
Each side accuses the other of being overly entitled and insufficiently attuned to the needs of poor people. O'Malley calls Hanlon "an entitled young white boy." He retorts that she is one of the "elderly white homeowners" who too often turn up to oppose new housing. How did things get this testy?
Little action by cities
It began with California's barely abated population growth. From just over 15 million in 1960, the state's population now hovers close to 40 million residents, the vast majority crammed into a thin strip near the Pacific Coast. But housing construction has not kept pace. A study by the Urban Land Institute found that by 2035 demand will call for an additional 2.5 million housing units.
For decades, California mostly left local communities to their own devices when it came to land-use planning. But in 1969, recognizing the "vital statewide importance" of providing enough housing, the state Legislature enacted a law that required each community to include a "housing element" in its general plan. The documents are supposed to lay the groundwork for a minimum number of new units — with quotas for very-low income, low-income and moderate-priced units.
Experience has shown that many towns and cities do not write adequate housing elements into their plans. And even when communities do, the needed units (particularly affordable ones) usually do not get built.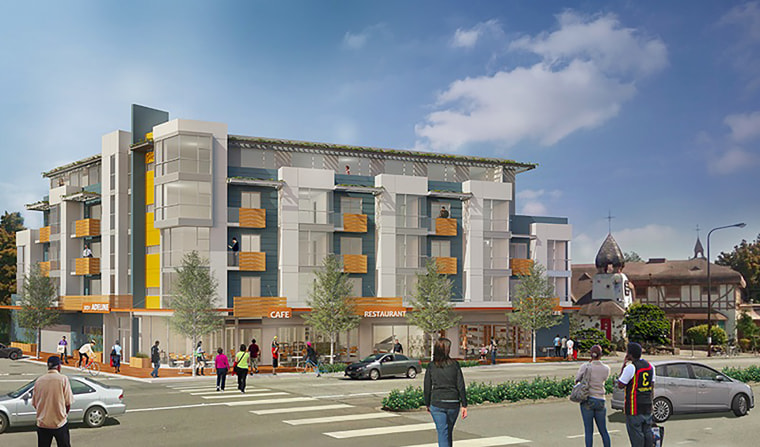 Yet, the state's booming economy — particularly among high-wage tech workers — keeps drawing newcomers to California's big cities. Census figures last year showed the Bay Area had the highest household income in the country. At $97,000 a year, the region moved ahead of Washington and was nearly $25,000 above the median household income for New York.
Long commutes and greenhouse gases
If the misery of long commutes and oppressive rents is not enough to force a change, policymakers have found a new motivation in recent years: climate change. Researchers estimate that fully 37 percent of the earth-warming greenhouse gases produced in California begin with car and truck tailpipe emissions.
In 2008, the state passed the Sustainable Communities and Climate Protection Act, requiring each of 18 regions to show how they would reduce greenhouse gases by integrating land use, housing and transportation. One obvious imperative: House people close to their jobs, since less driving means less pollution. Still, the 2008 law did not force cities to build housing.
Last year, the Democratic-controlled state Legislature and Gov. Jerry Brown, the term-limited Democrat who leaves office next year, turned up the pressure on cities by passing two new laws. One requires cities that fail to keep pace with their designated allotment of housing to automatically approve new projects in areas already zoned for high-density development. A survey this year found that the law would apply in the vast majority of communities, because just 13 governments met their housing allotments, while 378 did not.
The other new law calls for penalties of $10,000 per unit for cities that fail to meet their housing requirements. The fines would go into a housing construction trust fund.
The first bill, written by state Sen. Scott Wiener, D-San Francisco, drew opposition from old-line liberals, including the Sierra Club and the League of California Cities. They joined many city councils in saying the law does too much to help developers and takes away the long-sacrosanct right of cities and counties "to make smart local decisions about development," as a Sierra Club spokesperson said.
But other environmental groups, like the Natural Resources Defense Council, supported the proposal, which won passage thanks to the support of an unusual coalition of Republicans and Democrats.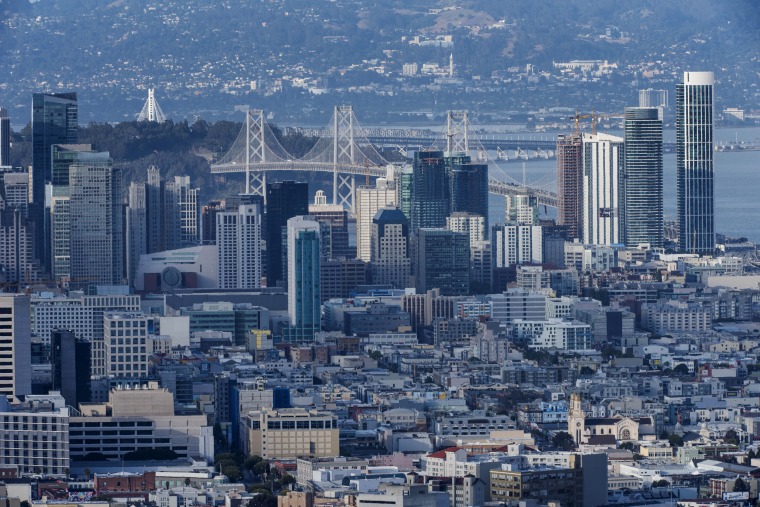 Wiener is back this year with an even more aggressive measure to get substantial housing built near transit lines. His bill, SB 827, would allow the state to override local zoning restrictions and build taller residential buildings — as high as eight stories — around rail and bus stations.
With millions of new homes needed to meet population and market demands, Wiener argues California has no more time for half measures.
"We will never meet our long-term climate goals unless we change traffic patterns and allow more people to live near public transportation," said Weiner, 47, a Harvard Law grad who rides public transit. "Some cities have essentially opted out of building new housing, and it has led to this huge deficit."
Protecting low-income residents
Opponents, again including the Sierra Club, cite a litany of objections to SB 827. They said the bill does not require that at least some portion of the state-mandated housing be reserved for people of modest incomes. They say speculators building new apartment complexes may displace poor people already living there. They wonder how cities will pay for the additional schools, police and other services needed to accommodate the new residents. And they even question the proposal's central premise: If new residents arrive with cars, who is to say they won't spurn the nearby buses and rail lines and take to the roads?
Wiener and his supporters reject those arguments, pointing to research showing that housing built adjacent to transit reduces car and truck traffic. And the lawmaker on Monday announced amendments to his proposal to protect the rights of existing tenants, especially the poor. The changes make explicit that cities will retain their right to block demolitions of existing structures. When buildings are torn down, displaced tenants will have to be guaranteed equivalent housing during construction and the right to live in the new building, at their old rent.
Wiener's amendments also ban destruction of rent-controlled units and keep in place the ability of cities to order that a certain percentage of units in new buildings be set aside for low-income tenants.
Around ever-more-crowded Berkeley, there's no clear consensus about what should be done.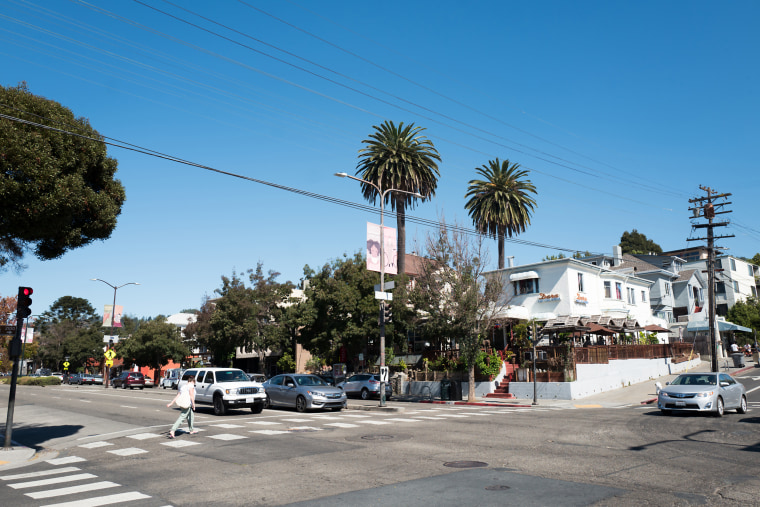 Claire Neal is one of four roommates who split the $3,000 monthly rent for a one-bedroom near the Berkeley campus. She acknowledges that building apartments may eventually reduce rents. "I know taller buildings might be more efficient, but they are really not very pretty," says Neal, a senior studying environmental sciences. "And if you are building up, you are going to tear down some things and change the neighborhood."
Waiting at the same Starbucks near the downtown Berkeley BART station, Rahsaan Coleman, 45, also was wary of pledges to build in lower-income communities. A lifelong resident of Oakland, he said he had already seen many friends in the African-American community forced out by gentrification.
"If we build up, at what price? Who is going to live there? And is some of it Section 8?" said Coleman, who works at a nonprofit group, referring to a federal rent subsidy program. "The promises made to some sectors of the community in the past have not been kept."
He said he had seen people forced to live on the streets, noting how many tent encampments are now packed beneath Bay Area freeway overpasses. The picture is not much different in Los Angeles, where a survey last year by the Homeless Services Authority found half of the homeless people said they were there because of eviction, foreclosure, unemployment or for "financial reasons."
Mike Jones, 23, who works for a music company, shares a $2,200-a-month one-bedroom with his girlfriend near the Oakland-Berkeley border. He has heard the objections to new construction and adds lost views and increased shadows to the list, but said something needs to be done about high rents and long commutes. "The view might be diminished," he said, "but that shouldn't matter more than people matter."
Housing dreams out of reach
Hanlon, of Yimby, called his group a growing force, saying it's adding members even in outlying communities like Eureka, on California's North Coast. The Yimbies say they are tired of being demonized for wanting something that approached what their parents generation had. Hanlon's father, a postal worker, could afford to buy a home. But even with two master's degrees, Hanlon said he is not even close to that dream.
"I would argue our generation's inability to afford housing is not some moral failure or some lack of effort," Hanlon said. "It's the result of a dysfunctional system, and it's dysfunctional because the older generation made it that way."
He said older white homeowners are the one group in the state that doesn't support new housing. When he goes to hearings about new development, he said, the opponents are typically "septuagenarians who just don't want the kids living there."
Hanlon worked for the Environmental Protection Agency and the U.S. Forest Service before taking on the housing cause. He acknowledges that the Yimby group he now heads receives most of its funding from Silicon Valley tech investors, who want to see more housing for their workers. He scoffs at the notion that his opinions have been bought by developers, pointing out that he is living in a cheap studio apartment in Sacramento.
O'Malley, for her part, bridled at the notion that she is elitist. She derided other whites who fled Berkeley in the 1970s, when the community began busing to integrate its schools. She helped her scientist husband start a tech company that turns digital script into speech. They sold the company at a handsome profit and now own two homes in the leafy Elmwood section of Berkeley. The O'Malleys act as patrons of the arts, allowing a gaggle of three or four musicians (and numerous regular guests) to live in one of the homes, rent free.
She has taken on Hanlon and the Yimbies on the news website, berkeleydailyplanet.com, which the O'Malleys bought in 2001. The Yimbies, she said, are guilty of "magical thinking" if they believe that housing near public transit will trickle down to benefit those who need it most.
"These young people believe themselves to be liberals," O'Malley said. "But if they are not careful, their policies will build dormitories for people with high-paying jobs and leave no place for families and people of color."
The sharp talk suggests that fixing the housing shortfall will not be easy. And no one is predicting easy passage for Wiener's legislation. But some of those who have been following the debate for years take heart that California has tackled other seemingly intractable issues.
Egon Terplan, the regional planning director for the Bay Area good government nonprofit SPUR, noted that the perennial deficits in the state budget have been erased — California now has a $6 billion surplus. And the state's cap-and-trade program, which provides a financial incentive for companies to pollute less, is a bold initiative that has become a model for nations around the world.
So perhaps a path toward building a new wave of homes is not impossible.
"I think we are entering a new era," Terplan said, "and there seems to be a window of opportunity to really set a high bar for housing."