LOS ANGELES — Just a few blocks from the tidy cul-de-sacs of Los Angeles' Studio City neighborhood, a young couple sleeps propped up against a mountain of bags stuffed with their belongings. The bright light of a Rite Aid pharmacy shines next to the pair dozing in the shadows.
Customers walk in and out of the store, some glancing at the dark shapes, some looking away.
The sleeping couple is among 151,000 people living on the streets in California, and as the number climbs each year, many wonder how the state's housing crisis got so bad. Part of the answer lies in what happened last week when lawmakers failed to pass legislation that promised to ease the housing shortage by creating more density near jobs and transit routes.
But opponents said Senate Bill 50 did not do enough to protect low-income residents from gentrification and complained it would take zoning power away from local jurisdictions. Its author, Sen. Scott Weiner, D-San Francisco, said the bill would have been a first step in creating housing.
"The defeat of SB50 is another reminder that California has failed on housing," he said after Thursday's vote. "Other than water, food, air and childbirth, nothing is more fundamental to human existence than having a place to live."
Since 1950, when voters passed Article 34 to the state constitution requiring community approval before low-income housing projects can be developed, millions of single-family homes have sprouted across California, creating plenty of exclusive cul-de-sacs but few options for low-income renters.
Such exclusionary zoning contributed to a housing shortage that has fueled homelessness, according to experts and advocates.
"Without question, the primary driver is a lack of affordable housing," said Tommy Newman of United Way of Greater Los Angeles.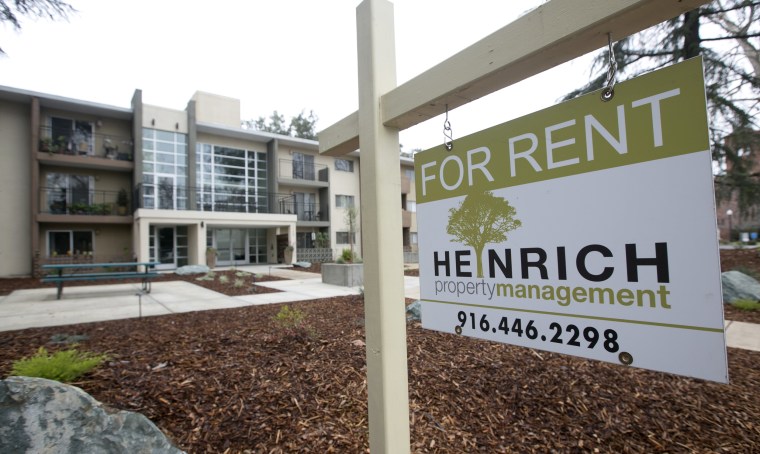 The National Low Income Housing Coalition estimates 1.3 million renters in California have incomes at or below federal poverty guidelines, but there are just 286,844 affordable units across the state.
As a result, some three million households pay more than 30 percent of their income on rent while 1.5 million pay more than 50 percent toward rent, according to the California Department of Housing and Community Development.
The crisis is so acute that only 53 percent of California voters say they can afford to live in the Golden State, according to a 2019 Quinnipiac poll. Over the last decade, rents have increased at twice the national average, and the median home price now exceeds $600,000, according to the California Association of Realtors.
"If we're not meeting the infrastructure needs of a community, it's going to break," said Stephanie Klasky-Gamer, president and CEO of LA Family Housing, a social services and shelter provider. "We are now broken."
For people already living paycheck-to-paycheck, the slightest rent or mortgage increase could be enough to unravel their stability.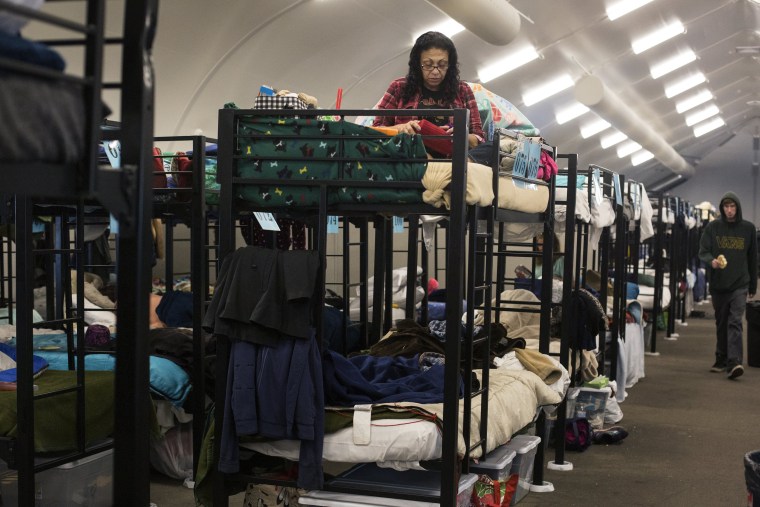 Priscilla Fregoso-Coughran, 28, and her husband, Ryan Coughran, 32, were employed full-time when their son was diagnosed with autism in 2016. Coughran quit his minimum-wage job to stay home with the boy while Fregoso-Coughran kept her regular 9-to-5 as a medical assistant.
Soon, the bills piled up and the monthly rent for their one-bedroom apartment increased by $200. They couldn't afford it, so they put what they could into storage and bounced between hotel rooms for the next four months.
She attempted to access medical services for her son but was unsuccessful because she didn't have a permanent home address to list on forms. Sometimes, when they slept inside their car, Fregoso-Coughran stayed awake worrying police would find them and take away their 18-month-old son.
"I never saw myself needing services, ever, in my life," Fregoso-Coughran said.
Eventually, she found LA Family Housing, one of the city's largest affordable housing providers, which fed the family, helped them find shelter and offered financial counseling to get them back on track.
"They were a lot of things that we needed at the time," Fregoso-Coughran said. "We were down, so low... It took work on our part."
Three years years later, the family remains in an affordable apartment building and the couple is expecting another child.
But not everyone is as fortunate as this family. Los Angeles County alone is more than 500,000 units short of creating a balanced housing supply that could help prevent people from falling into homeless, according to a 2019 report by the California Housing Partnership.
"We have not prioritized creating housing that people who make less than an average wage can actually afford," Newman said.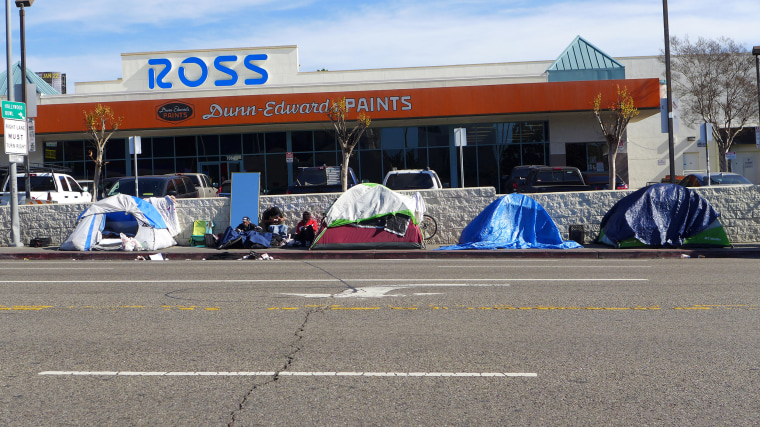 This is starting to change, however. Los Angeles, the city with the state's largest homeless population at 59,000, according to last year's point-in-time count, has been pouring money into the problem for several years with mixed results.
In 2016, Los Angeles city voters approved Proposition HHH, a bond measure to buy 10,000 new units of permanent housing over 10 years for people experiencing homelessness. These homes would include services to support residents, such as mental and physical health services, education and job training, and drug and alcohol treatment.
The following year, Los Angeles County voters approved a separate bill, Measure H, which created a quarter-cent sales tax to pay for homeless services and short-term housing. It was supposed to house 45,000 people within the first five years and generate about $355 million annually for homeless services. Measure H money has helped place 16,256 people in permanent housing and 31,837 people in interim shelter in the first two years since it was passed, according to the county's annual report.
This signals strong momentum to Klasky-Gamer from Los Angeles Family Housing.
"We're less than three years from when we voted on [these measures] and since the money started flowing in," she said.
Keeping that mind, "I think 2020 is going to be an incredible year of hope," she added.
Earlier this month, the city's first permanent supportive housing complex funded by Prop. HHH opened its doors. Named for the South Los Angeles intersection where it's located at 88th and Vermont, it features 62 units that cost $473 a month for a studio and $703 a month for a three-bedroom. The project's total cost was $34 million, with each unit costing more than $500,000 to build.
Work on an additional 30 buildings will begin this year, city officials have said.