A California teenager was rescued four days after he was kidnapped by a group who demanded $500,000 ransom from his family, according to a federal criminal complaint.
The 17-year-old was kidnapped Sept. 18 after he crashed into his captors' vehicle in a situation they orchestrated, officials say. When the teen got out of his vehicle, two men allegedly grabbed him and forced him into their silver Jeep Grand Cherokee.
The teen's mother received a phone call that afternoon demanding a $500,000 ransom to be delivered to Nogales, Mexico, for her son's release, according to a complaint filed in U.S. District Court for the Central District of California. The captors also sent a video of her son appearing to read from a script, saying the kidnapping was his father's fault because of an incident that happened in Yonkers, New York, where his father allegedly stole something.
The complaint includes no information about the father's alleged role in the kidnapping.
The mother got calls from different numbers over the next few days, and the captors allegedly demanded the ransom and threatened to cut off the victim's body parts if it wasn't paid, officials said. In one phone call, a speaker lowered the ransom to $100,000.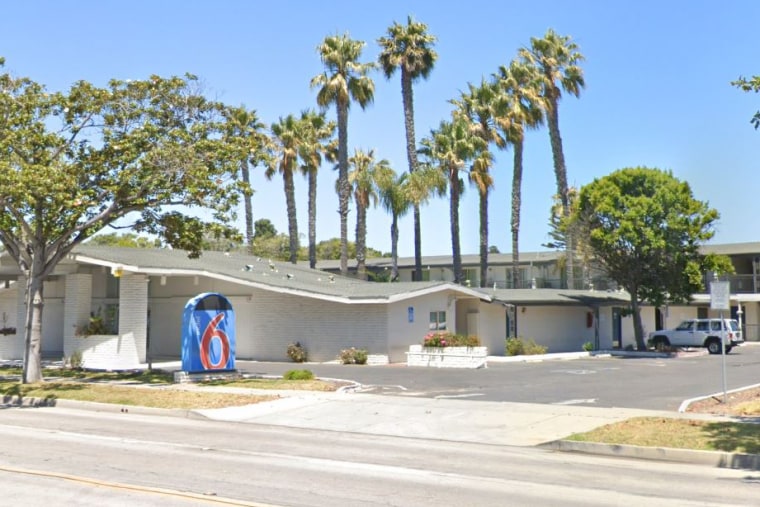 Investigators tracked the suspects to a motel in Santa Maria by assessing a Facebook marketplace post that listed the silver Jeep they drove for sale, as well as Ring camera video of the kidnapping, the document says.
Investigators with a warrant searched a motel room Friday morning and found the victim and three suspects, officials said. The 17-year-old was on the floor in a corner, according to the complaint.
A loaded 9 mm handgun and a switchblade were in the room.
Fidel Jesús Patino Jaimes, 22; Jair Tomás Ramos Domínguez, 26; and Ezequiel Felix López, 27, were arrested and accused of kidnapping, the complaint says. They appeared in court Monday where they were ordered held without bond.
A preliminary hearing is set for Oct. 10.
"Few things can be as terrorizing to a parent as having your child kidnapped and held for ransom under threat of physical harm," U.S. Attorney Martin Estrada said in a statement. "Together with the FBI and our local law enforcement partners, we have acted swiftly to rescue the victim and bring the abductors to justice."
The family never paid the ransom, the U.S. attorney's office said.