It was later in their lives that the California parents accused of torturing their 13 children began experimenting with different religions and started to "sow those wild oats" with bizarre sexual exploration, according to a family member.
In an interview on NBC's "Megyn Kelly Today," Teresa Robinette, described how her sister, Louise Anna Turpin, seemed to live an idyllic life with her husband, David Allen Turpin, at first in Texas and later in California, before it came to light that the couple had allegedly choked, tortured and starved their children.
She also described how many of her relatives, including Louise Turpin and herself, were sexually abused by a close family member.
Robinette, who has been in touch with detectives but has not yet spoken with her nieces and nephews, recalled how David Turpin appeared to have some wealth and kept the family in good homes and cars and kept season passes to Disneyland.
"Every time I was on the phone with Louise it was always perfect," Robinette said.
For years, Robinette said her family visited Louise and went on trips to Disneyland, but as time went on, her older sister grew distant and the trips stopped.
After that, Robinette kept in touch with her sister's family via Skype. She said she felt something was amiss when the children were only allowed to speak one at a time.
Related: California torture house where 13 starving 'kids' found had not been inspected, officials say
"I always even said I think those children are very book smart, but I was worried because they were home-schooled," Robinette said. "Because they didn't hold a conversation well, I was always concerned that they weren't going to be socially developed."
Robinette said that about eight years ago, she was no longer able to Skype with her nieces and nephews.
Around the time that Louise Turpin turned 40, Robinette also said her sibling confided in her that the family had stopped attending church.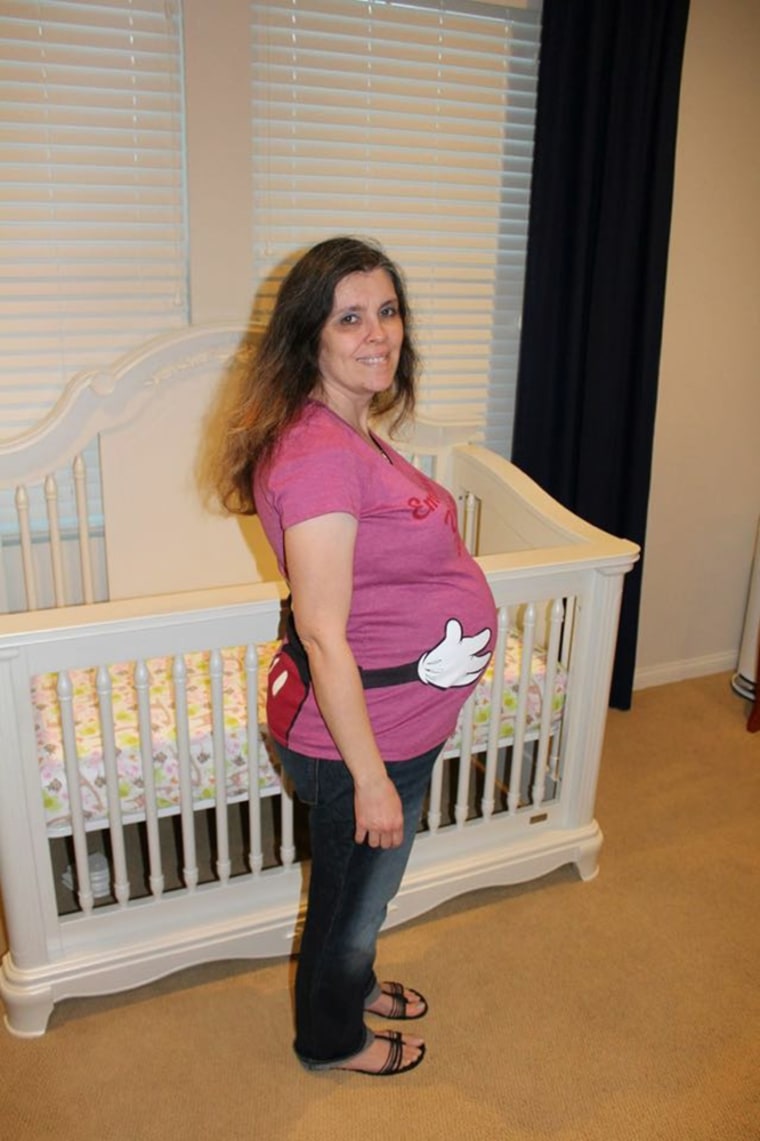 "She thought it was cool that they had quit going to church, and that they were — didn't trust the church anymore — and they were experimenting with different religions.
"And at the time she told me that her and David, the older children were helping her take care of the younger children, so her and David could kind of sow those wild oats that they didn't sow when she was younger," Robinette said.
Related: California torture house: Teen who escaped overcame tremendous odds
Louise Turpin, who had never smoked or drank, began going to bars and getting drunk with her husband, Robinette said. At one point, the couple contacted a man online and met him in Huntsville, Alabama, so Louise could have sex with him, Robinette said.
A year later, the couple returned to the same hotel room in Huntsville to have sex in the same room, Robinette said, adding that she's unsure if her sister told anyone else about the encounter.
Robinette also described sexual abuses she and her sister, mother and cousins endured at the hands of a family member.
"He abused my mother and sexually abused my mother, and then me, Louise, Elizabeth, and a few of our cousins in the family. That was a situation that was ongoing for me and my sister," Robinette said as tears rolled down her cheeks. She said the sexual abuse was always "a big secret" in the family.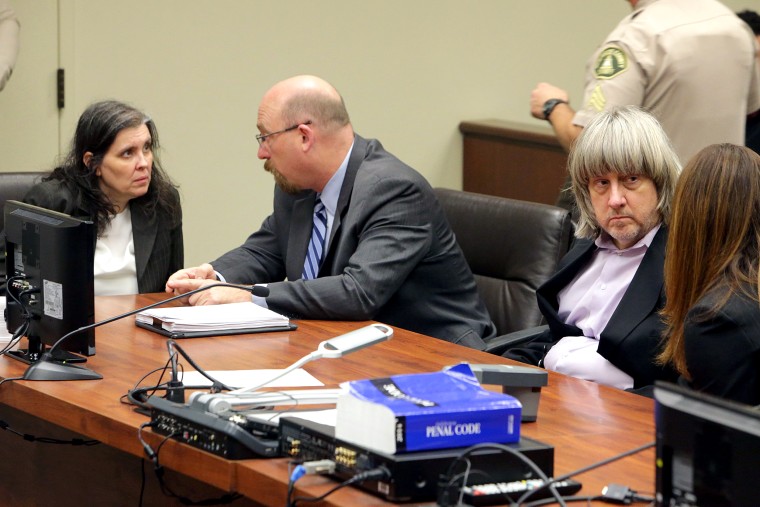 Related: California torture house: 13 siblings allowed to eat once a day, shower once a year
Robinette said she hopes to visit her nieces and nephews in California and tell them they still have "family that is not deranged."
Robinette said she will not be extending the same warmth to her sister.
"Louise no longer exists to me," she said. "She and David are dead to me."