The tony city of Newport Beach, California, on Tuesday decided to keep its beaches open despite weekend crowds that didn't always observe social distancing and facial-covering guidelines.
Tens of thousands of people hit the Orange County shore during the weekend heat wave. To some the scene in Southern California looked like a reprise of the reopening of some beaches in Florida following pandemic-inspired closures designed to slow the spread of COVID-19.
On Monday, California Gov. Gavin Newsom criticized beachgoers who sunbathed too close to one another and enjoyed the beach without face coverings.
Download the NBC News app for full coverage of the coronavirus outbreak
"This virus doesn't take the weekends off," he said. "This virus doesn't go home because it's a beautiful sunny day around our coasts."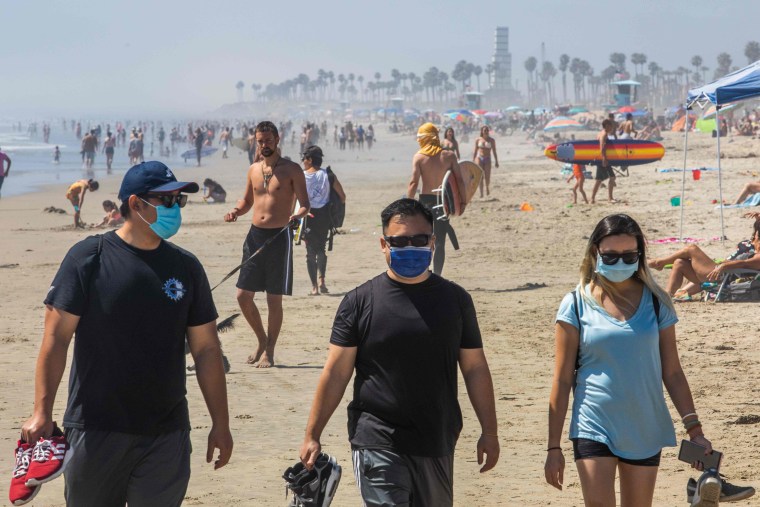 The Newport Beach City Council voted Tuesday to keep its 10 miles of oceanfront open. In a Facebook statement the city said its police and lifeguards were prepared to enforce social distancing.
"The City Council has advised staff to maintain accessibility to the Newport Beach coastline for exercise and recreation, with a greater police and lifeguard presence to more actively enforce social distancing directives," it said.
The city of San Diego reopened its beaches Monday, but only for access to the water.