The California call girl accused of killing a Google executive on his yacht with a lethal dose of heroin was sentenced Tuesday to six years in prison for his death.
Alix Tichelman, 27, struck a deal with prosecutors and pleaded guilty in Santa Cruz County court to two felony charges of involuntary manslaughter and administering drugs, reported NBC affiliate KSBW. Last year, she had pleaded not guilty in the drug-fueled tryst.
The murder of wealthy Google X exec Forrest Timothy Hayes — a father of five found dead on his yacht two years ago — grabbed national headlines because of Tichelman's connection. She was dubbed the "Harbor Hooker" and "Call Girl Killer."
RELATED: Read the Criminal Charges Against Alix Catherine Tichelman (PDF)
Police say Tichelman first met Hayes through a "sugar daddy" website and had an ongoing sexual relationship that included mutual drug use. Tichelman, a top-dollar escort who also worked as a fetish model, was on Hayes' yacht on the early morning of Nov. 23, 2013. Surveillance video from the boat showed Hayes, 53, kissing Tichelman right before she injected him with heroin, police said.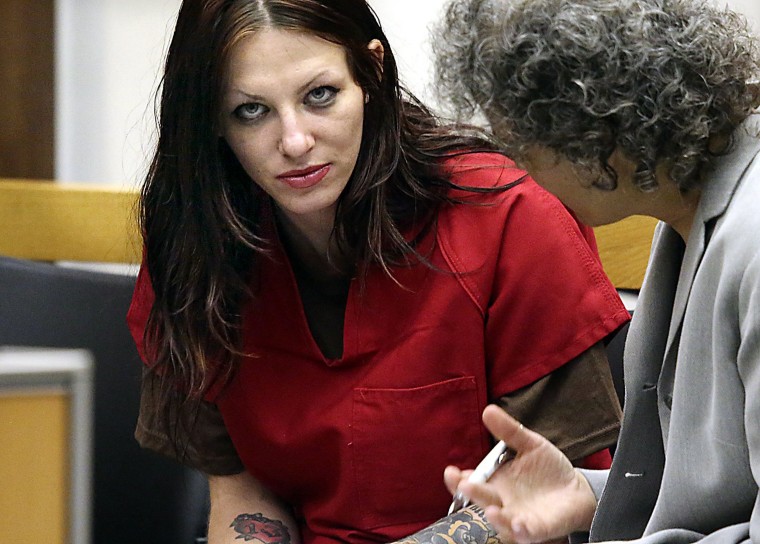 Hayes had overdosed from the drug, and Tichelman stepped over his body several times as he lay dying, including to finish a bottle of wine. She never called 911 for help.
After an investigation, Tichelman was arrested eight months later on July 4. "She was so callous," Deputy Police Chief Steve Clark later told NBC News.
Authorities in Tichelman's native Georgia are also reviewing the death of her ex-boyfriend, who died under similar circumstances in 2013.
IN-DEPTH
SOCIAL
— Erik Ortiz