Activists in Charlotte held peaceful demonstrations Saturday afternoon, as a tenuous calm held in the city a day after video emerged showing the fatal encounter between police and Keith Lamont Scott.
NBC News obtained the cellphone video Friday, taken by Scott's wife, Rakeyia, from attorneys for his family. In the disturbing footage, Rakeyia Scott pleads with officers not to shoot her husband as they surround his car.
Related: Keith Scott's Family Asks Cops to Release Shooting Videos
The demonstrators gathered in Charlotte's Marshall Park on Saturday and marched through the streets, echoing calls from the night before, when protesters chanted, "This is what democracy looks like." They also mounted pressure on police to release their bodycam and dashcam footage of 43-year-old Scott's final moments.
The State Bureau of Investigation has taken over the case and says it will not release police video for fear of compromising its review.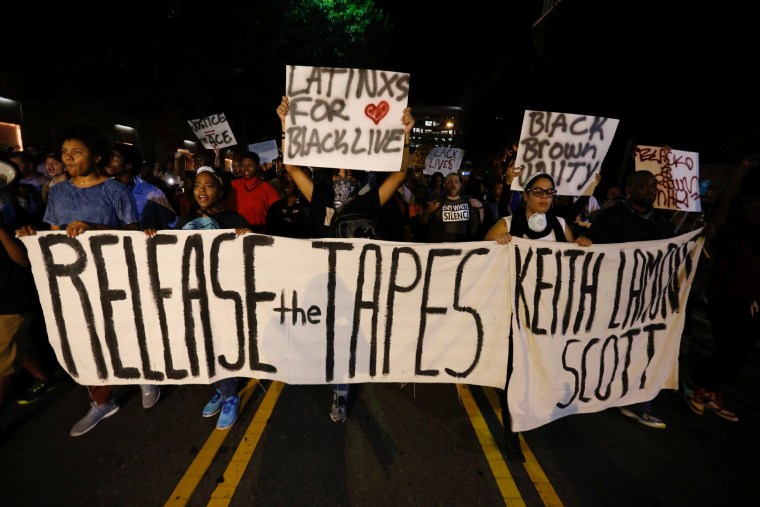 A curfew was announced Thursday in Charlotte and remained in effect Friday from midnight to 6 a.m. ET. While protesters were out long after the curfew began, police declined to make any arrests in light of the peaceful nature of the demonstrations.
But the city remained under a state of emergency after the first two nights of violence following Scott's death, which included a fatal shooting of one protester by another civilian earlier in the week, police said. And authorities were beefing up security ahead of the Carolina Panthers' home game Sunday.
Nonetheless, many in Charlotte breathed a sigh of relief Friday night as protesters stayed passionate but peaceful following the release of the dramatic video. Residents went out to restaurants and walked their dogs, seemingly unfazed by the presence of police and National Guard officers, reported The Charlotte Observer.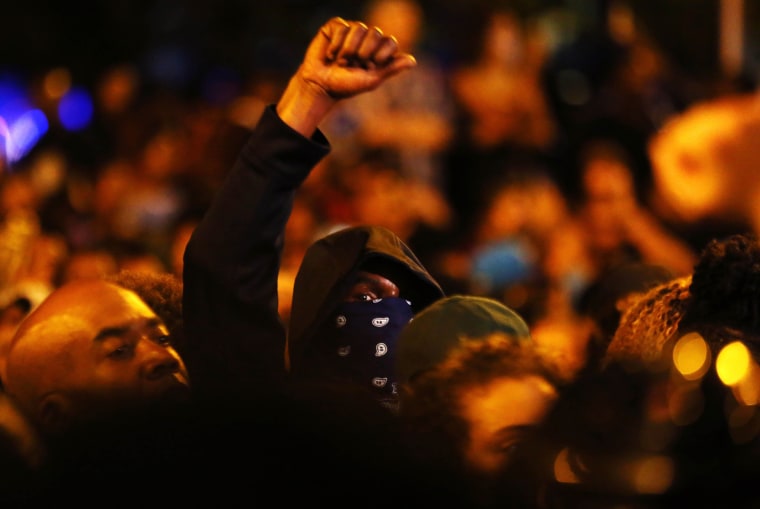 Police said Friday night that they had arrested 47 people since the unrest started Tuesday. Of those, 37 were from Charlotte, while four were from elsewhere in North Carolina.
Scott, a father of seven, was shot by police outside an apartment complex Tuesday afternoon after they were trying to serve a warrant on someone else. It's unclear what escalated the confrontation, but police say he was armed and presented a threat to the officers. Some in his family have denied he had a weapon.