An upstate New York millionaire facing a fourth trial for killing his wife has put his fate in the hands of a judge.
Calvin Harris' request for a non-jury trial was granted Monday in Schoharie County Court.
DATELINE: The Mystery at Empire Lake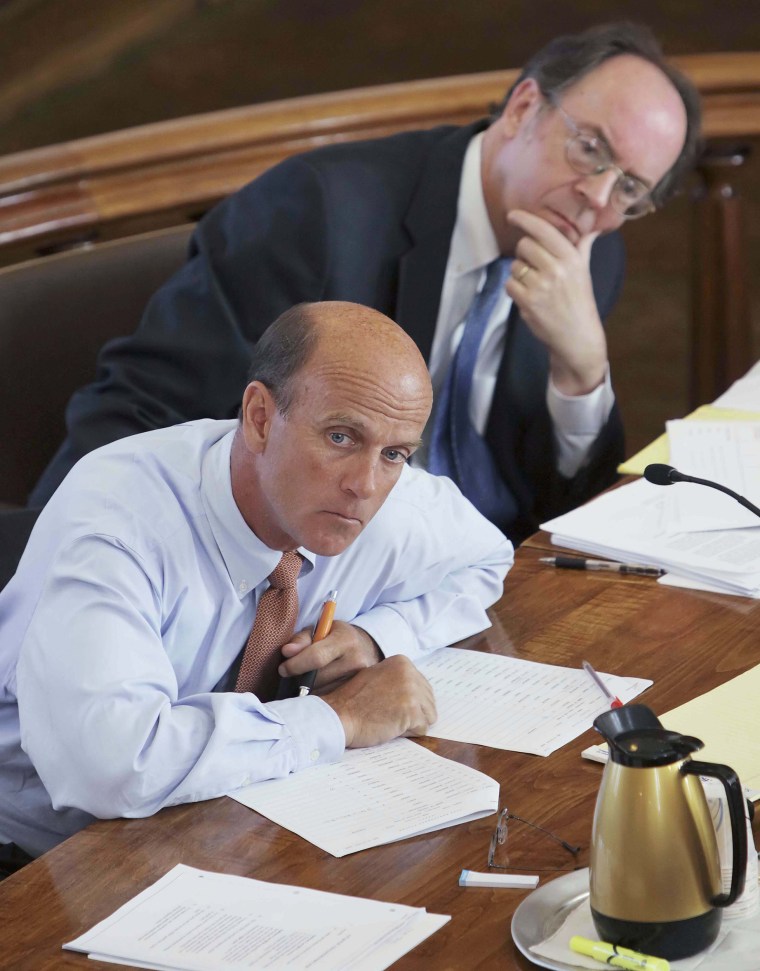 Judge Richard Mott will be presiding when Harris' trial gets underway on Thursday.
Harris, who has steadfastly maintained his innocence, was convicted twice of killing estranged wife Michele Harris some 15 years ago by juries — and both times the verdicts were overturned.
His last trial in May ended when the jury deadlocked and a mistrial was declared.
Harris and his wife were sleeping in separate beds and in the midst of a bitter divorce when the 35-year-old mom vanished while the nation was reeling from the 9/11 attacks.
Her mini-van was found in the driveway of the family estate in Spencer, New York, on Sept. 12, 2001, with the keys in the ignition. But there was no sign of her.
Despite not having discovered a body or a murder weapon, prosecutors convinced a jury in 2007 that Harris was guilty of second-degree murder. But it was set aside when a surprise witness came forward who said he had seen Michele Harris arguing with a man shortly before she disappeared.
Prosecutors won a second guilty verdict in 2009. But that was overturned as a result of trial-court errors.
In the third trial last year, jurors failed to reach a verdict after 11 days of deliberations.
"I didn't have anything to do with Michele's disappearance, one day I hope one day to able to prove that to everyone's satisfaction," Calvin Harris said after thanking his four kids for standing by him.
Harris also pleaded with prosecutors and his missing wife's family to stop trying to convict him. "You have been pursuing the wrong person," he said.
Harris' defense team is expected to try again to implicate two Texas men — Stacey Stewart and Christopher Thomason — in Michele Harris' disappearance. They have described a bra strap and pieces of fabric found in a burn pit on property Stewart owned as "corroborative" evidence.
Stewart's property is about seven miles from the Harris' home and he was regular at Lefty's, a restaurant in Waverly, New York, where the victim was working as a waitress.
No DNA evidence, however, was found in the ashes, prosecutors contend.