The war between Israel and Hamas continues to roil college campuses, inspiring heated protests and fiery rhetoric. In recent days, Jewish and Muslim students have been forced to confront a more grave reality: the specter of violence.
Federal officials charged a Cornell University student for making violent antisemitic threats in an online forum. The University of Pennsylvania alerted the FBI to a series of "vile, disturbing antisemitic emails" that threatened violence against the campus Jewish community. Authorities opened a hate crime investigation after a hit-and-run at Stanford University that left an Arab Muslim student hospitalized.
"We are profoundly disturbed to hear this report of potentially hate-based physical violence on our campus. Violence on our campus is unacceptable. Hate-based violence is morally reprehensible, and we condemn it in the strongest terms," Stanford University's president Richard Saller and provost Jenny Martinez said in a joint statement Friday.
In a particularly dramatic episode late last month, three Tulane University students were assaulted during a clash between pro-Israel and pro-Palestinian protesters near the New Orleans campus, according to the university's president, Michael A. Fitts, who described the melee as "a dark day for our community." (In a statement, Fitts said some of the protesters were not affiliated with the school.)
Demetri L. Morgan, an associate professor at Loyola University Chicago who studies campus issues, said it was important to make a distinction between passionate student activism — part of a long tradition in the U.S. dating back to at least the Civil Rights and Vietnam War eras — and premeditated violent threats from religious bigots who view the Middle East conflict as a pretext to act on their hateful ideologies.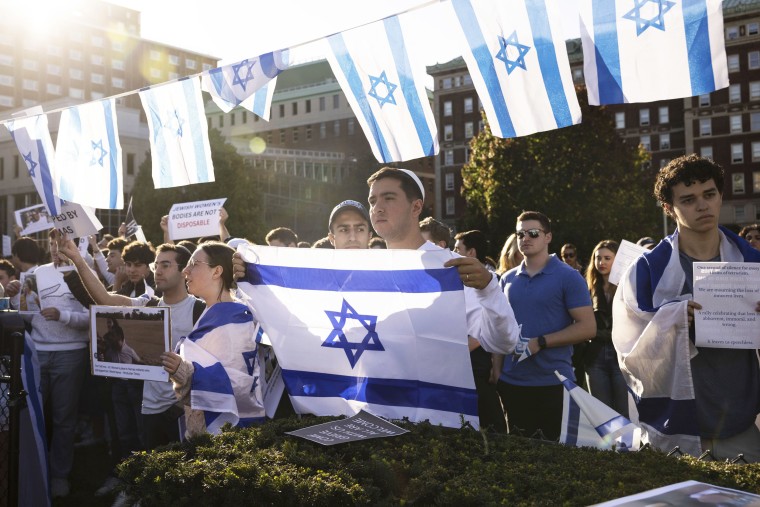 It remained unclear Tuesday whether the threatening emails sent to University of Pennsylvania staff members came from a student or someone unaffiliated with the Ivy League campus. Authorities are still looking for the driver behind the hit-and-run at Stanford, who was described by the victim as a white male in his 20s, and it was similarly unclear whether he was an enrolled student.
In recent weeks, concerns about potential campus violence have been fueled in part by anxieties over doxxing, the act of publicizing a person's sensitive information for malicious purposes. Trucks with digital billboards flashing the names and photos of students who are said to be pro-Palestinian activists have recently circled Columbia University and Harvard University, for example; Columbia has created a "doxxing resource group."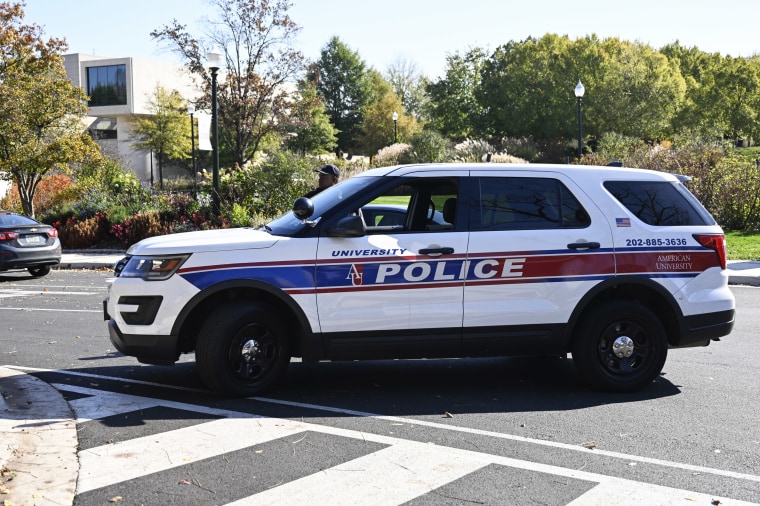 "Information about where they live or who their families are have been revealed as a way of penalizing speech … and in our social media era, that's become a key tool in the repertoire," said Amy Binder, a sociology professor at Johns Hopkins University who researches the intersection of politics and education.
In some cases, videos and images on social media have been viewed through the lens of potential violence, even when the exact events viewed online were disputed or not entirely clear.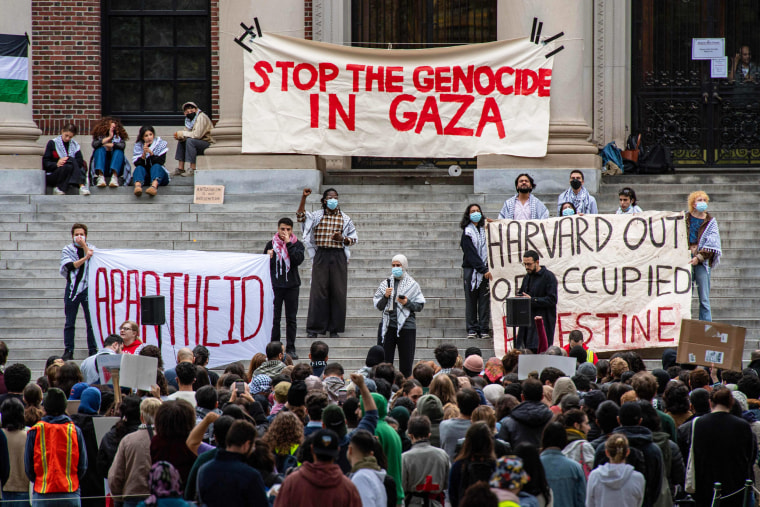 In the last two weeks, for example, X users circulated a short video clip showing a student who was purported to be pro-Israel being surrounded by pro-Palestinian protesters during a "die-in" rally at Harvard, where demonstrators laid on the ground to recognize civilians killed in Gaza. In the video, a group of protesters are seen holding keffiyeh scarves (symbols of Palestinian nationalism) around the student as some of them chant the word "shame."
In a statement to NBC News, the student-led Palestine Solidarity Committee, one of the groups that organized the protest, said an "individual unaffiliated with the protest" had stepped over people to record the faces of protesters. The student marshals at the rally were concerned about the person because of fears of doxxing, attempted to escort him away, then "resorted to a well-known non-violent de-escalatory measure — public pressure" by shouting the word "shame" in unison. The group insisted the student was not harassed, accosted or targeted because of his Jewish identity.
NBC News has not confirmed the identity of the student seen in the video. In response to a request for comment, Harvard directed NBC News to coverage of the incident in the Crimson student newspaper and a statement from the dean of the business school. NBC News also spoke to a student protester whose account of events matched that of the PSC statement.
The growing anxieties about potential violence on college campuses comes as many Jewish and Muslim people nationwide confront what advocacy organizations have described as a sharp uptick in antisemitism and Islamophobia, heightening fears of hate crimes and other forms of bigotry and persecution.
The Anti-Defamation League said it recorded 312 antisemitic incidents between Oct. 7 and Oct. 23, including 190 that were "directly linked" to the war between Israel and Hamas — an increase of 388% over the same period last year, according to the organization.
The Council on American-Islamic Relations said last month that it received 774 complaints, including reported bias incidents, between Oct. 7 and Oct. 24. "The actual numbers may be higher," the organization added, "as hate crimes against Muslims in America remain massively underreported."