A Texas high-school football player has died after suffering an aneurysm during a game, according to local officials and a family friend, at least the sixth prep player to die this season.
Alto High School football player Cam'ron Matthews collapsed on the sidelines of Friday night's game within a minute of the end of the first half, according to local NBC affiliate KETK. He died at East Texas Medical Center in Tyler at about 5:30 Saturday night, Alto Independent School District superintendent Kerry Birdwell told NBC News.
Kimberly Hinson, a friend of Matthews' family, told NBC News that the high school junior had just finished a play when he said he was dizzy and then fell to the ground due to an aneurysm. She said the family doesn't think football was the culprit behind Matthews' death.
"God took Cam'ron when he was ready. It's not football to blame," said Hinson, who added that Matthews had been playing the game "ever since he was a young child."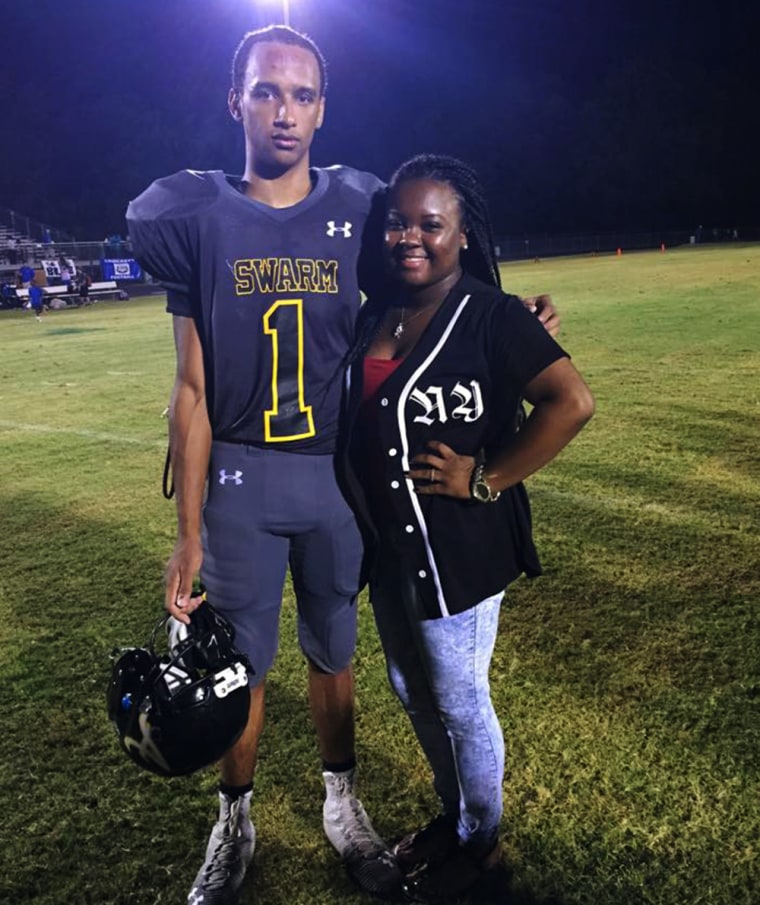 Hinson described Matthews as a "role model," who was very close with his father and strong in his Christian faith. "He was the finest young man you will ever meet. He was perfect in every way. He was a fine Christian boy," she said.
Matthews was the sixth high-school football player to die since early September, according to USA TODAY.
"It is with our deepest sorrow to inform our district and community of the passing of Cam'ron Matthews," according to a statement on the Alto Independent School District's website.
Related: Washington State High-School Football Player Dies From Game Injury
"There's no words that can express how sorry we are to hear about the death of Cam'ron. During this difficult moment, our thoughts and prayers are always with your family!" a statement from the City of Alto's Facebook page read.