Will President Donald Trump still be able to fire off 3 a.m. tweets from a smart phone?
That may come down to a political decision by his staff. But as a security matter, he could do it — just not with an unmodified, off-the-shelf phone, says a former senior National Security Agency official who retrofit President Obama's first Blackberry handheld.
"There are things an adversary can to do a cellphone — turn on the mic, for example — that make it really dangerous for a guy in his position to carry an unmodified device," the former official told NBC News.
When President Obama took office in 2009, he was a Blackberry user, and he was allowed to keep one specially-modified by the NSA — but only to email a small circle of family members and colleagues.
NSA experts beefed up the device's security, according to the former NSA official.
Obama used the Blackberry until this year, when he finally got a smart phone, he told Tonight Show host Jimmy Fallon in June. But it wasn't a normal smart phone.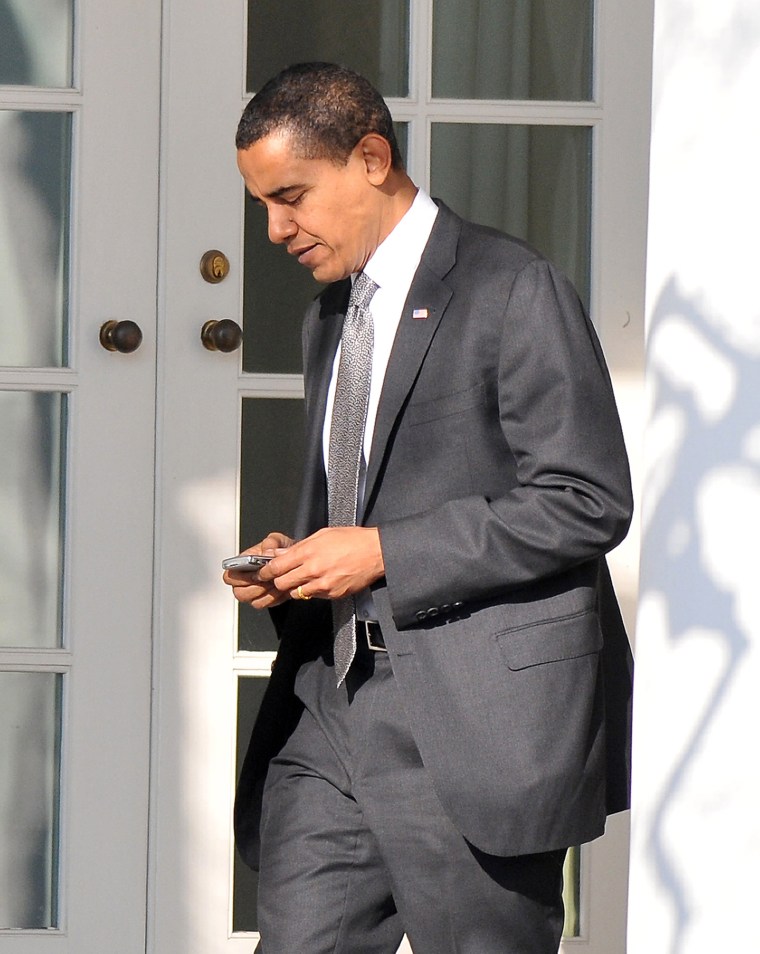 "I get the thing, and they're all like, 'Well, Mr. President, for security reasons ... it doesn't take pictures, you can't text, the phone doesn't work ... you can't play your music on it,'" Obama said. "Basically, it's like, does your three-year-old have one of those play phones?"
The former official said, "That's how you do it — you strip out all the functionality so it becomes a brick that does the one thing he needs it to do. Luckily, he has someone to carry around the brick."
Trump's tweets, some of them coming in the wee hours, have been a hallmark of his campaign, often provoking controversy.
Data scientists who analyzed his tweets during the campaign said some came from an iPhone, and others from an Android phone. There has been speculation that campaign aides were responsible for the iPhone ones, while Trump himself wrote the Android ones, such as this one:
Trump has tweeted on his "@realDonaldTrump" account only once since he won, on the morning after the election.
"Such a beautiful and important evening!," the tweet said. "The forgotten man and woman will never be forgotten again. We will all come together as never before."