Federal authorities alleged Tuesday that a Canadian fashion designer used his company to prey on girls and young women that they say he sexually assaulted and used to serve friends and business associates.
Peter Nygard, the 79-year-old head of the Nygard Group, was arrested by Royal Canadian Mounted Police in Winnipeg on Monday, officials said.
He was hit with a nine-count grand jury indictment that included charges of racketeering conspiracy, conspiracy to commit sex trafficking, trafficking of minors, forced sex trafficking and transportation of a minor for prostitution.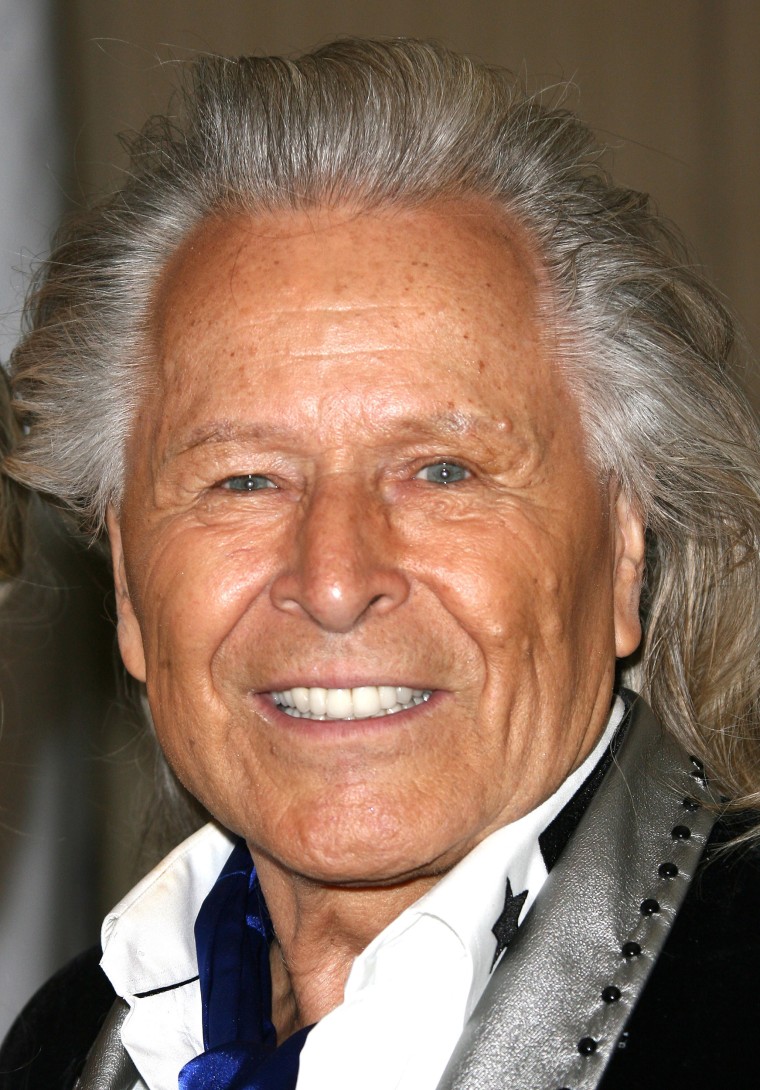 The criminal acts are alleged to have happened between 1995 and as recently as this year, federal prosecutors in New York City said.
"Mr. Nygard vehemently denies the allegations and expects to be vindicated in court," defense lawyer Jay Prober told NBC News.
Nygard appeared before a judge in Winnipeg on Tuesday afternoon and was ordered to remain in custody, according to a Court of Queen's Bench of Manitoba spokeswoman. Nygard's next court date was set for Jan. 13, though he could apply for bail before then, the court representative said.
Prober claimed his client is "very susceptible to the worst consequences of Covid-19" and will seek bail. The defense attorney insisted his client is not a flight risk and made no effort to hide in the year he's been under U.S. investigation.
"In this day and age, there's nowhere to go," Prober said. "If they argue he's a flight risk, you tell us where is he going to go?"
But Canadian authorities are already laying the groundwork to oppose bail, saying his personal wealth of $700 million make him a prime flight risk.
Cell phone records from Nygard's personal assistant show the fashion mogul in April thought about travel to Bermuda or Malta and in June "was considering the logistics of traveling under an alias." according to arrest warrant written by RCMP Sgt. Stefane Nicolas.
"I believe Nygard has demonstrated an ongoing intention to obstruct or defeat criminal investigations," Nicolas added.
Over this 25-year period, he "used the Nygard Group's influence, as well as its employees, funds, and other resources, to recruit and maintain adult and minor-aged female victims for Nygard's sexual gratification and the sexual gratification of his friends and business associates," U.S. prosecutors said in a statement.
Nygard "frequently targeted women and minor-aged girls who came from disadvantaged economic backgrounds and/or who had a history of abuse," prosecutors added.
A favorite recruitment tool of Nygard's were "pamper parties" in the Marina del Rey neighborhood of Los Angeles and the Bahamas, where he'd win over would-be victims with food, drinks and spa services, according to the indictment.
After finding these "girlfriends," Nygard would continue to lavish them with "travel, living expenses, dental work, immigration assistance, plastic surgery, abortions, child support and medical treatments," the indictment said.
"Many victims were initially inducted, coerced and forced to have sex with Nygard through one or more of the following: false promises of modeling or fashion industry jobs; the supply of alcohol and/or drugs, including the drugging of drinks without the victim's knowledge; and physical force."
Nygard's "girlfriends" were also taken to "swingers" clubs in New York, Miami, Los Angeles and Winnipeg, authorities said.
"While at the clubs, Nygard directed and pressured 'girlfriends' through manipulation, intimidation, degradation, threats and on occasion, force, to engage in sex with other men in order to facilitate Nygard having sex with other women and for his own sexual gratification," the indictment said.
"At these clubs, Nygard frequently forced his victims to engage in group sex activiity to which they had not consented."